How This Jewish Studies Teacher Created a Viral Hanukkah Playlist
Walking through Milken's campus or sitting in their Jewish Studies classrooms, students may not realize that they're in the presence of a celebrity—a Hanukkah music curator responsible for shaping the holiday celebrations of Jews across the world. That curator is none other than Mr. Sean Herstein, the Jewish Studies Teacher & Division 9-10 House Leader.
Mr. Herstein started his collection of Hanukkah music in 2013 to play during a lunchtime Hanukkah celebration at the Milken middle school. Since then, the playlist has continued to grow in both size and influence. Currently boasting over 250 songs and 94,000 views, Mr. Herstein's Hanukkah Playlist has cemented itself as the premiere collection of Hanukkah music on YouTube.
The playlist includes Hanukkah classics like "Hanukkah, Oh Hanukkah," "Ma'oz Tsur," and "Sevivon," in addition to modern hits like Adam Sandler's "The Chanukah Song," The Maccabeats' "Candlelight," and Daveed Diggs's "Puppy for Hanukkah."
In 2013, Mr. Herstein saw a sudden influx of Hanukkah music. He created a playlist of Hanukkah videos to play during Hanukkah celebrations at Milken's middle school. By lunchtime that day, he had curated a playlist of 10-15 songs. After a few years of returning to the playlist, the Jewish Studies teacher realized that his playlist was racking up thousands of views. Since then, he said he's felt "a responsibility" to choose the best songs of that year and put them on the playlist, since people use his playlist as a resource to find the best Hanukkah songs.
Considering the immense size of the Hanukkah Playlist, Herstein decided to launch The Hanukkah Hundred in 2021, featuring the 100 all-time greatest and most iconic Hanukkah songs, according to Herstein. "Every video is guaranteed to please," he says in the playlist description. Unlike its predecessor, The Herstein Hanukkah Hundred displays only 100 videos and 122 total views. 
Listening to the playlist, you're bound to hear Adam Sandler's "The Chanukah Song." In 1994, the comedian delivered his very first performance of the song in an appearance on Saturday Night Live's Weekend Update. The song was a commentary on how few Hanukkah songs there were, especially compared to the plethora of Christmas songs often written by Jews. There were "dozens and dozens of great Christmas songs… but Hanukkah didn't really have any," as Mr. Herstein put it. It quickly became a Hanukkah anthem.

While Sandler's Hanukkah bop pointed out the lack of festive songs, it wasn't until 2010 that the renaissance for Jewish musicians really began. On November 26, 2010, just a week prior to the first night of Hanukkah, the Maccabeats uploaded their first hit, "Candlelight", an a cappella parody of Taio Cruz's 2010 hit "Dynamite." The song was well-produced, well sung, and well edited. The Maccabeats were able to capitalize on the success of Taio Cruz's song, which launched their song even further into Jewish stardom. Today, the video for "Candlelight" sits at over 16 million views. As one commenter noted during Hanukkah of 2020, "10 years later and it's still such a masterpiece."
The popularity of the Maccabeats showed the rest of the Jewish world that there was demand for Jewish a capella groups performing Hanukkah song parodies. The world responded. Every year around Hanukkah, a new batch of Hanukkah songs grace YouTube recommended feeds of Jews all over the globe.
One particular favorite of the Milken community was posted just one year after "Candlelight": The Yeshiva Boys Choir's "Those Were The Nights (of Chanukah)". Whether it's the boys' adorable faces or angelic voices, nobody can quite put their finger on what made The Yeshiva Boys Choir so successful. Nonetheless, the video now sits at three million views.
No matter which video you click on, Mr. Herstein's playlist features gems of all forms. From a barber shop quartet singing about Hanukkah in Santa Monica to Static and Bel El's "Hanukkah," there are Hanukkah songs for everyone.
Leave a Comment
About the Contributor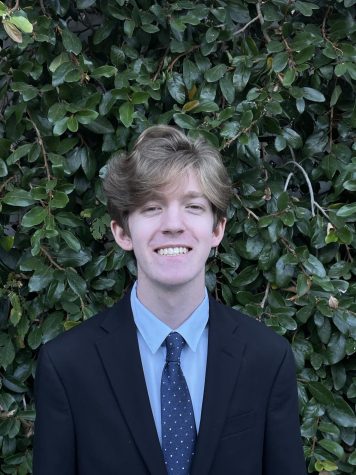 Spencer Davis, Co-Editor-in-Chief
As a senior at Milken, Spencer Davis is in his third year writing for The Roar and his second year as the Co-Editor-in-Chief. Spencer joined Journalism...