Bump, Set, Spike! Milken Forms a New Girls' Beach Volleyball Team
On a beautiful 90-degree day in early February, the sun shines on a tall white net where Milken juniors, sophomores, and freshmen gather together for a productive day of beach volleyball practice. Bumping back and forth on tired wrists, setting a volleyball high into the air, and spiking that same heavy volleyball is not ideal for most people after a day of sitting and learning in classrooms, but for the players on Milken's new beach volleyball team, it's a joy.
"Being on Milken's first beach volleyball team is an honor. I always leave practices with a smile on my face." said Gabby Melamed '23.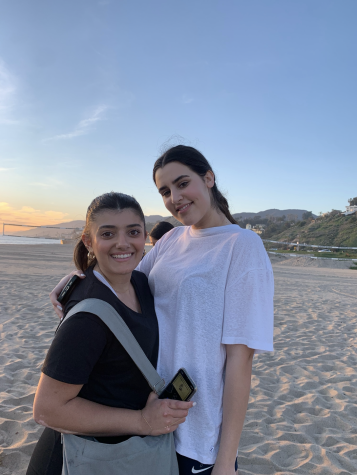 Although Milken's volleyball team has been around for at least 25 years, beach volleyball team is just beginning. As discussed in an Los Angeles Times article, on February 4, the CIF Federated Council unanimously approved Beach Volleyball as an official sport. As a year-round sport at Milken, Beach Volleyball allows teen girls to play throughout the school year without losing their skills before the next season begins. 
"This came together in about four weeks, and it's been a whirlwind getting it up and running," explained Adam Steele, head coach of the new girl's beach volleyball team. 
If volleyball is a sport that players enjoy, they can now challenge themselves on the sandy, more difficult courts to improve their athletic abilities. After seeing other high schools do so, Steele believed it would be a good idea to start a beach volleyball team at Milken. So, he joined Coach Steenport in pitching the idea to Coach Iverson, Upper School Athletic Director and Dr. Kimberly Schwartz, Chief Curriculum and Program Officer.
Mr. Steele mentioned that playing beach volleyball with the players reminded him of what the indoor volleyball teams used to refer to as "Sunday volleyball beach days," when the teams would get to practice on the sandy courts. He sees beach volleyball as a way to teach new skills that will benefit the girls.
"There are a lot of differences in beach volleyball that make it more difficult, especially for students who have never played before," Steele explained. The differences include court size, with the beach having a smaller court and a heavier ball. Of course, playing on a sandy court is more difficult, as movement is slower and more effort is required. Steele, fortunately, knows exactly how to guide the girls through the challenges. He is ready to incorporate hours of practice into getting the members ready before their first game.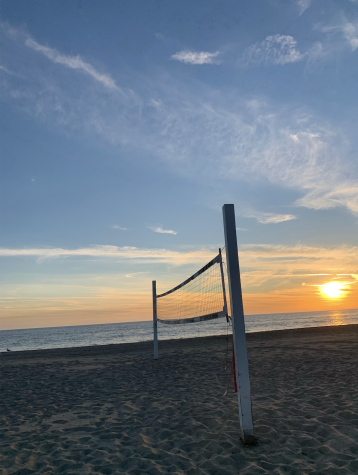 Milken senior Lauren Bernstein is assisting Steele in coaching the team. She was selected because of her motivation and active leadership in the indoor volleyball program since the start of high school. "Assistant coaching beach volleyball has been such a unique experience," said Berstein, and enjoys being a part of this new Milken athletics start-up. 
Bernstein has a background playing varsity volleyball for Milken's team and connects to the team players in a way that no other coach could. "It has been so fun playing and teaching the girls all the nuances about the sport alongside Steele," Bernstein added.
As far as funding goes, "there is none," said Ms. Kiesler, Athletic and Student Life Coordinator. Mr. Steele and a few other team members began designing uniforms as soon as the team was formed, including a stylish blue and white tank top made of stretchy fabric that they purchased themselves. 
With no buses, both coaches and team members drive their own cars to games and practices. "I love driving to the beach with my friends, blasting music, and picking up iced coffees along the way," said Sophia Mani '23.
While many team members are nervous about starting to play in games and transitioning from playing in a gym to playing on the sand, Lauren Refoua '23 enjoys being able to "go to the beach every day and play the sport I love with all my friends." The drive to the beach courts normally takes about 25-30 minutes, "but it's much more with LA traffic,"she said. For many girls, this could be a disadvantage for joining the team.
Mr. Steele, who has 30 years of volleyball experience and 23 years of coaching experience, is ready to take on this role and begin a new chapter for the Milken community that will usher in a new era of athleticism by the sea. Even though it is only the start of the season, Steele sees the team as a "tight-knit family" and cannot wait to create a new tradition at Milken.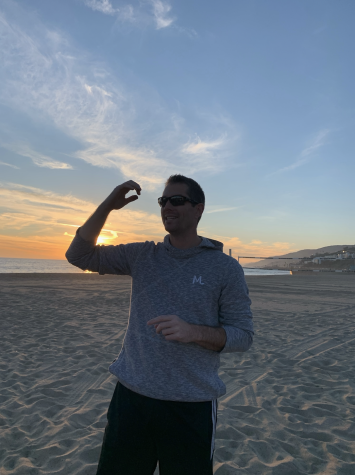 –
Leave a Comment
About the Contributor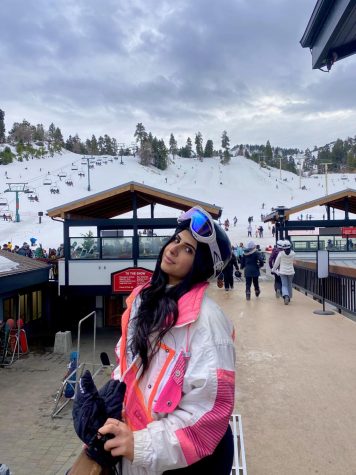 Alexa Dardashty, Co-Editor-In-Chief
Alexa Dardashty is a senior, and Co-Editor-in-Chief of the Roar here at Milken. She is also the Social Media Manager. Alexa also loves her maltese, Bruno....