Ugg Boot Outbreak at Milken Community School!
This winter, it's impossible to go a day without seeing Ugg boots.
You may have observed students sporting fluffy soft boots around the Milken campus and those are none other than Ugg boots, of course. In 1994, UGGs were introduced to the world during the Winter Olympics after many members of the U.S. team wore the shoes. 
Everyone was suddenly seen wearing these comfortable shoes, whether it was for lunch, lounging, or almost any other occasion. They stopped trending for a while, but now, in 2021 they're back and have the A-List seal of approval. Ugg boots are known for going through phases of being loved, then loathed in the past, but this year may differ. However, Ugg boots are not only meant for the cold, and Ugg's best-selling Super Fluff Slippers are open-toed, colorful slippers that Milken students especially love. 
Although many love Ugg boots and "can't live without them," according to Shayna Saltzman '22, many think they are unattractive and cheugy. So this poses the question, Ugg boots: Wear or Tear?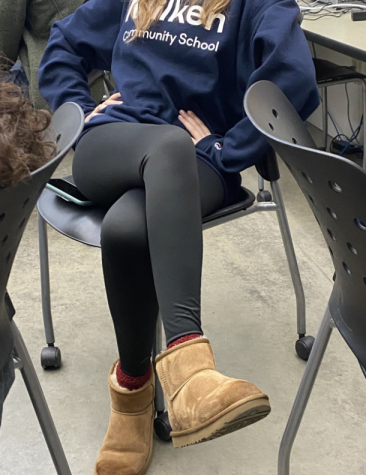 Ugg boots are clearly taking over the Milken community and are certainly a staple in many Milken students' winter wardrobes. Last month in the Milken Mart, Nicolette Zarabi '21 was complimented on her high-top black Ugg boots, to which she replied with shock, "everyone else hates them," and "everyone is telling me [her] how ugly they are." This was surprising because most students at Milken wear Ugg boots on the daily, and these shoes are seen almost everywhere.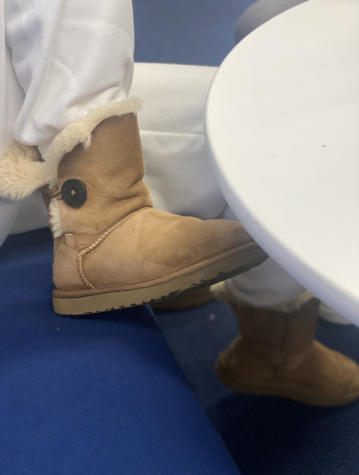 Mandy Baeck '22 said, "I like them because they're the perfect mix of cozy and cute." They can make you look put-together while also being comfortable, according to Baeck, but she believes "it's just a trend." On the other hand, when asked about the popular boots, Nicole Wizman '22 replied, "Oh I love them. I have two pairs. They are definitely coming back in style."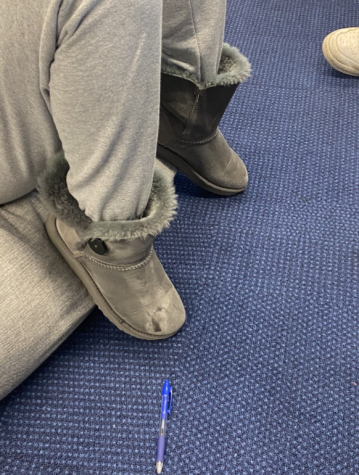 Senior Davina Kohanim wears her comfortable Ribbon Red Supper Fluff Slides to school and loves how cozy they are and "easy to walk in." She has a soft and unique pair in a panther print which seems to go with every color and every article of clothing. Kohanim's Ribbon Red Uggs are close-toed, and her panther print slippers are open-toed. "The red ones are more comfortable because the front is closed," said Kohanim. She values both fashion and convenience, which is why she prefers wearing her Ugg slippers over any other uncomfortable shoes. These Uggs include a thick strap leaving the heel exposed; allowing air to circulate around the foot. Due to the clever backstrap, Kohanim plans on "wearing this specific style from winter to summer."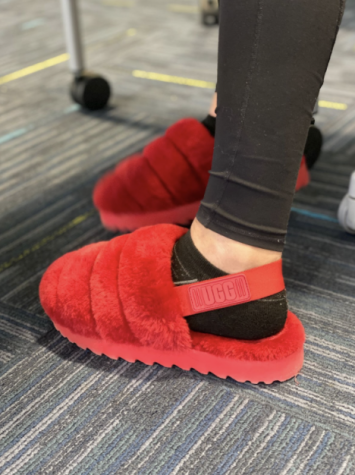 The disadvantage of Uggs is that they are not water-resistant, so they will easily become wet and, due to the mix of fleece and sheepskin, they won't dry fast. "I don't like Uggs because I cannot wear them in the rain," said Kayla Refoua '22. She is also part of the few that characterize Ugg boots as cheugy, which is a TikTok word that was added to the lexicon in 2021 and is used to describe someone who is out of style and not following the latest fashion trends.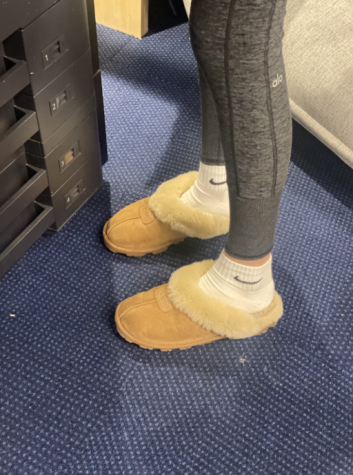 However, many do not believe Uggs are cheugy, and a large group describes them as popular and cozy. "I love Uggs because they remind me of my fleece-lined crocs," said Ms. Mallor. She believes Uggs are timeless and "perfectly soft and squishy."
Ugg boots have been sweeping the TikTok world in pink, blue, gray, brown, and any other shade you can think of, with the micro boot with a shorter shaft height being the most popular. Ugg slippers have also been super popular among the super-model and influencer community. One can notice the quick influence models seem to have on teens and the Ugg craze is a result of this. Briyana Bekhrad '22 prefers Ugg boots because they are "simple to slide on," allowing her to get ready faster.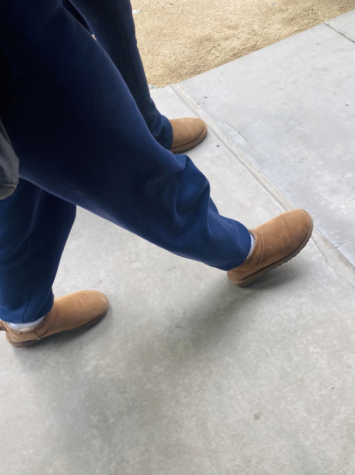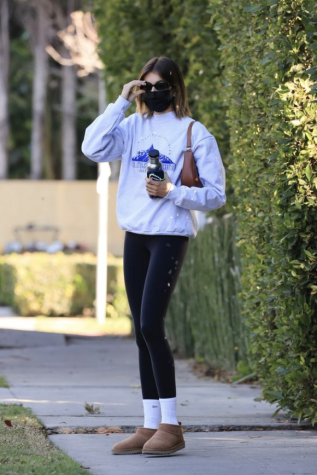 They have also amassed a celeb following this year ranging from Gigi Hadid, Rihanna, Reese Witherspoon, Jennifer Lopez, Kaia Gerber, and more. The majority of celebrities have been sporting the Classic Ultra Mini boot in brown which is out of stock in most sizes. On the other hand, with a unique pop of color, the pink Ultra Mini boots scream chic and unique.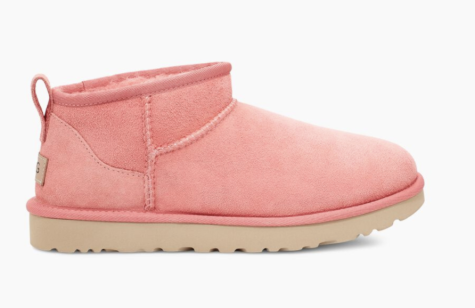 Uggs are here to stay, and it's critical to get a pair this winter season. Despite the fact that Milken students are unable to fully express themselves through clothing, due to Milken Merch, they have done so through footwear. These boots are definitely made for walking… on Milken's campus.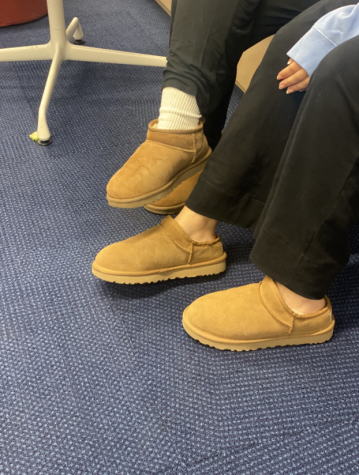 Leave a Comment
About the Contributor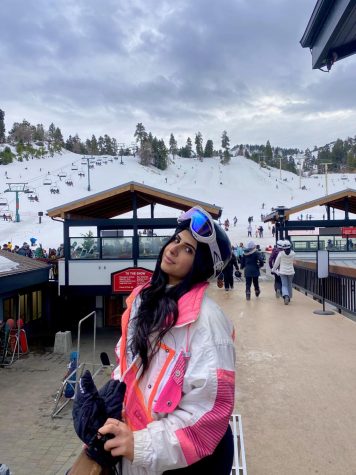 Alexa Dardashty, Co-Editor-In-Chief
Alexa Dardashty is a senior, and Co-Editor-in-Chief of the Roar here at Milken. She is also the Social Media Manager. Alexa also loves her maltese, Bruno....