Back and Better Than Ever: Milken Students and Teachers Revel in the Return to Campus
After being on Zoom for a year, Talia Gandin '21 returned to campus with the entire senior class in mid-April. "It really made me miss learning in-person and having that experience of community on campus," she recalls of her first day back. "It almost felt like [that day] was the first day of school."
On Tuesday, April 13, Milken officially opened its campus to students with last names beginning with the letters A-L. The following week, students in the M-Z group and the entire senior class began to pour in. The week of May 3, the entire student body was allowed back on campus. Generally, students and teachers responded well to the transition to in-person learning. Some online students, however, felt rejected, and teachers found it difficult to engage both in-person and online students.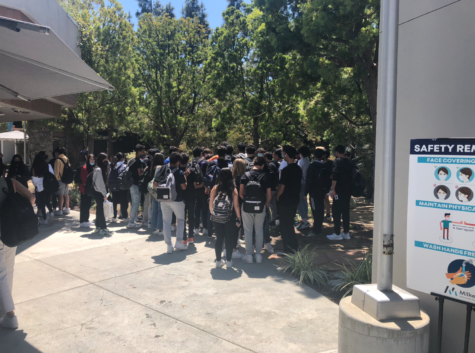 While attendance at in-person classes is optional, students largely opted to attend school in-person. Freshmen, experiencing their first time at the upper school campus, attended school in droves. Most sophomores, less new to the campus, had been in attendance as well. Juniors, however, are attended in-person classes the least. 
After sparse attendance during their first week back on campus, seniors who attended spread the word about the joy of on-campus learning. The following week, an influx of seniors attended school in-person, experiencing their last few weeks of school as a whole.
Mr. Painter, a social science teacher, was astounded by the number of seniors attending. He explained, "The most interesting change, since I teach mostly seniors, was the big turnout. I went from mostly empty classrooms to full classrooms."
Like all Milken students, senior Ethan Isaac '21 left school more than a full calendar year ago in March of 2020, as an 11th grader. Now, returning as a senior, Ethan says, "It's like unpausing 11th grade."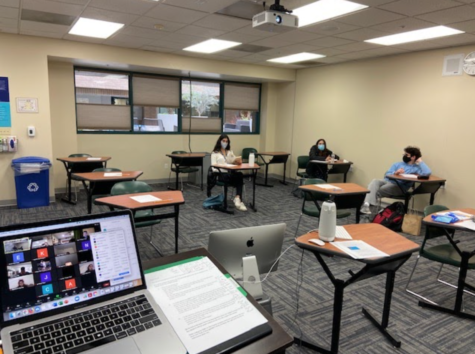 Students love in-person learning, granting them the ability to see their old friends and teachers. Ethan Ritz '21 said that he was elated to be back with his friends. "I just feel like we're close to normal," Ritz said, a feeling shared by many students across the Milken campus.
Students also reflected on their experiences in classes. Elijah Pimstone '21 noted, "My classroom experience is much more comprehensive than on Zoom."
"I'm definitely more focused than being online," senior Kayla Dadbin '21 said. "I have more motivation to listen to the teacher, rather than being on my phone online." 
Students feel this way across the board. They feel more engaged, with the minimized distractions in the classroom, and less likely to reach for their phone.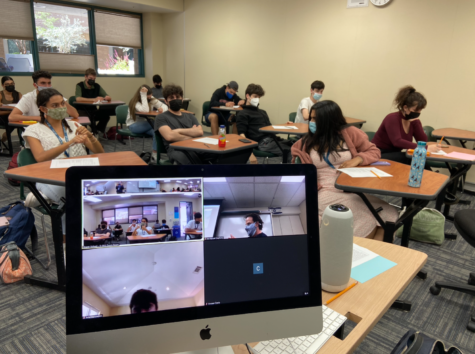 "It's been a lot easier to comprehend what I'm learning with the teacher right in front of me," said Maya Ziv '23. "To have other kids there that are learning with you is so much fun. It's encouraging… I'm able to ask questions a lot more freely without having to unmute and interrupt a lesson."
However, an anonymous sophomore mentioned that "the stress of coming back to school the first day and having a math test the second caused me to go home." This student is not alone in their experience with the stress of tests in-person. On testing days, many students opt to stay at-home to extinguish their anxiety and return to that routine normalcy of online learning.
Some classes, like Precalculus, have offered students formula sheets to encourage them to take tests in-person. Despite these moves in certain classes, finals will be held completely online this year.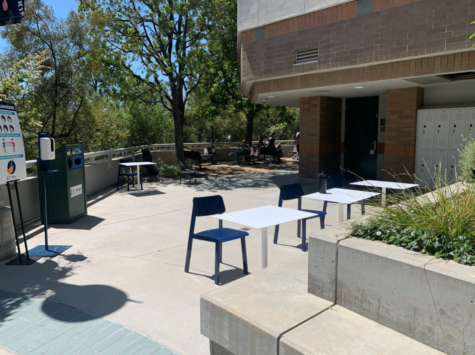 Teachers' experiences returning to in-person teaching has been mixed. Ms. Minasian, a Math teacher excited about returning to school, noted that she was especially enthusiastic about the "live communication with the students not behind the screen." She said that this in-person interaction is integral to the learning process, but a component that was missing online.
Outside of the classroom itself, Rabbi Rabizadeh shared that she loves seeing her students in person. "I love seeing how tall they are, how short they are, how funny they are, who talks to who, and who's friends with who, and I think people are a lot more interactive in real life, we're human."
The hybrid set-up, while great for student flexibility, can be tough on teaching. Teachers like Mr. Painter fear that they're "losing touch with the kids at home." With classes fragmented between students in-person and online, teachers find it difficult to incorporate students online into their lessons or discussions.
Mr. Steele, an English and finance teacher, echoed this sentiment. Speaking about the hybrid classes, Steele said, "My at-home kids don't do anything. It's like they're not there." Steele says his online students "all have their cameras off and don't participate very much. It's basically just whoever shows up– that's who the class is with."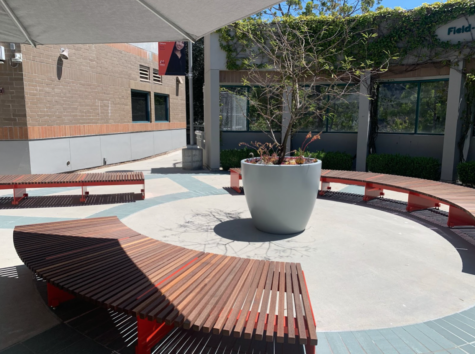 Some students online feel rejected and ignored by the in-person classes. Odelia Segev '23 summed up the online experience for students: "It's very awkward to be online."
Then, there's the back and forth. Hybrid learning at school Monday through Thursday and, some weeks, Remote Fridays, taking place online for all students and faculty. Maya Ziv '23, for one, finds this shift difficult: "When I was home last week, it felt normal… But now that I've had the experience of going in person, being home has been a lot less of an enjoyable experience."
Some teachers think that online learning is easier, as they can focus on the entire class, and work from home. 
"I like that I don't have to wake up so early in the morning and drive for 40 minutes to get to school," Hebrew teacher Ms. Dagan said. "It gives me more time to get ready for my classes and do the work that I need to do, rather than spend the time on the road. It's less stressful."
Many students responded well to the online Fridays as well. "I love it," Hudson Goldman '23 said. "Even though it's not a three day weekend, it feels like one."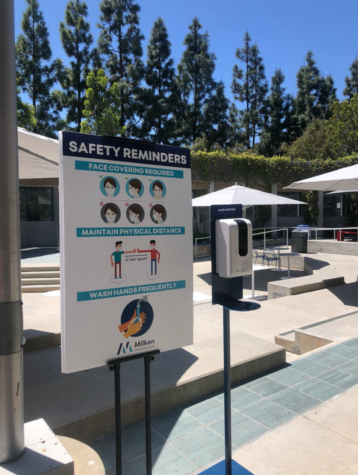 As time has gone on, attendance has increased, though Milken declined to release exact attendance numbers. Students feel less stressed about the return. Caution over in-person learning and tests in-person have decreased as students have spent more time on-campus. In addition, the social interactions at school in-person have pushed more students to attend in-person classes.
Generally, students also feel less trepidation about attending in-person classes due to the lower case numbers in the county and the lack of positive cases at Milken. At this point, the positivity rate in L.A. county is at just 0.50%, and Milken has reported no positive cases so far.