President Joe Biden Hits the Ground Running, but Still Lacks Meaningful Immigration Reform
A Look at the President's First Few Months in Office
Coming away from the Trump presidency and into an America in the midst of an unemployment crisis and a pandemic, many Americans wonder how President Joe Biden will be able "restore the heart of America" and "build back better," as the newly elected president often touts.
Looking at his early moves since the inauguration on Wednesday, January 20, 2021, President Biden has given citizens a glimpse into his plans. Most of the president's early executive orders target his four main campaign focuses: combating COVID-19; relieving Americans of financial pressure; establishing racial equity; and combating climate change. In addition, President Biden made an effort to rejoin international agreements and create plans for immigration reform, though they have not panned out as many Americans would hope.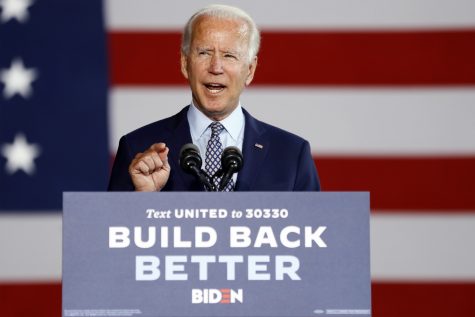 Firstly, the vaccine rollout has exceeded expectations. As of April 5, 107.5 million Americans received at least one dose of the vaccine, and about 62.4 million Americans have been fully vaccinated. Each day, approximately 2 million people receive the vaccine, and the number has continued to grow. While President Biden initially promised that over 100 million doses would be administered by his 100th day, that goal has been surpassed already. Now, the president has committed to 200 million doses by his 100th day, which America is on pace to achieve.
Many of President Biden's executive orders outline programs to research and develop  plans for his objectives and campaign focuses. For example, one director has been commissioned to conduct a review within the next 200 days pertaining to racial justice. The review will outline current systems in place that disproportionately affect minorities and direct different agencies to better support minority communities. While these executive orders do not accomplish much immediate change, they seem to be representative of the larger agenda of the administration.
In addition, the president has made more symbolic moves that point to his larger administrative focuses. The mask and social distancing mandate at federal buildings and the new ethics pledge for members of the executive branch do not accomplish much tangible change. However, these executive orders seem to emphasize the need for the government to maintain impartiality and become role models for the public.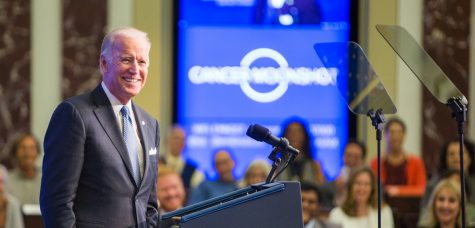 And of course, as expected, more immediate changes were enacted. President Biden rejoined the World Health Organization and established Dr. Anthony Fauci as the head of the delegation to the organization. The president also rejoined the Paris Climate Accords.
Another notable change was the president's revocation of the permit for the Keystone XL pipeline, which was an oil pipeline stretching across the United States from an oil reserve in Canada. In that executive order, the president made it clear that the pipeline directly contradicted his mission of climate change reform, and it was a necessary first step to achieving that end. In an analysis, the administration claimed that this would help create new, more sustainable jobs in the future, with less of an environmental risk.
In addition, based on a 2020 Supreme Court ruling, President Biden drafted an executive order preventing workplace discrimination on the basis of the sexual orientation or gender identity.
On immigration, President Biden also extended protection to immigrants protected by DACA, the Deferred Action for Childhood Arrivals, which protects children taken to the US illegally at very young ages. 
He also repealed the Trump administration's ban on illegal immigrants being counted by the census. President Biden now requires that non-citizens are counted by the census, and that those numbers are considered when apportioning representatives to each state.
Additionally, he reversed the Trump administration's restrictions on entry to the US from seven Muslim-majority nations, and backtracked on the Trump administration's push to increase immigration enforcement.
And finally, among his most obvious changes, Biden repealed the emergency status of immigration at the southern border, paused construction of the border wall, and will work to create a plan to reallocate the funds previously devoted to the project.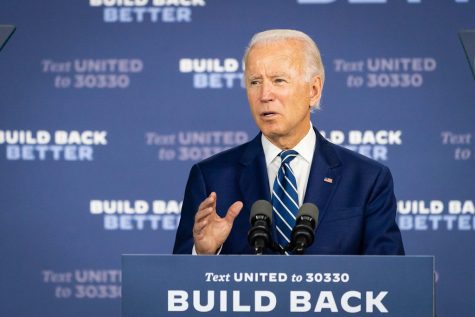 However, Americans have become worried about President Biden's deportation numbers. Since his inauguration on January 20 until February 19, 26,248 migrants had been deported, and the number has continued growing. Biden had previously committed to deporting 0 people in his first 100 days, aided by a 100-day moratorium on deportations. However, a federal judge struck down the moratorium due to a lawsuit from the state of Texas. Since then, the Biden administration has released new guidance for deporations and arrests to ICE, or Immigration and Customs Enforcement.
In addition, controversy sparked when a reported 179 children were held at border facilities for more than 3 days in January, which is beyond the legal limit. And since, there have been a multitude of overrun immigration facilities. The American Civil Liberties Union, or ACLU, called the move a "disappointing step backwards." Biden's press secretary, Jen Psaki, stresses that the administration is working on many of those issues.
President Biden has also come under scrutiny for his bombing of Syria. Many congressional democrats called the move unconstitutional, and said that it should have been passed through congress before making such a move.
While he was called "Sleepy Joe" on the campaign trail by former President Trump, many say that President Biden has hit the ground running with his legislation. With over 20 executive orders in his first few weeks that pertain to nearly all of his early campaign pillars, people say the administration's projections seem promising. However, Americans are still worried about the president's slight apathy toward the immigration and deportation crisis. Critics say this could be a sign of Biden's moderate approach being counterproductive towards change.
In the coming months, Americans should expect much of the same from President Biden. He and his team are taking each day to focus on a new campaign pillar in order to become fully informed on those issues. In the coming months, similar legislation should concern COVID-19, financial relief, racial equity, climate change, and immigration reform.