Remembering Sam Chapman z"l
For months, Jewish Studies teacher Ms. Elizabeth Kattler had been making dedications in hopes of healing for her childhood friend. Earlier this year, her student, junior Sam Chapman, checked in to ask about that friend. "Sam noticed," recalls Ms. Kattler. "He heard me through the computer screen and he said something, which can be a rare and wonderful thing today." She continues: "Sam was a kind, thoughtful and outgoing person."
On Sunday, February 7, the Milken community received the devastating news that Sam Chapman, 16, had unexpectedly passed away. Teachers and students alike reflected on their memory of Sam Chapman for his emotional intelligence, enthusiasm for learning, sense of humor, strength, generosity, and compassion. Sam Chapman was a kind soul who will be missed by all who knew him.
Sam "wore his personality and spirit on his face," noted Ms. Kattler. "He was sunshine, he was light… he said what he felt." Likewise, Mr. McAdamis was particularly blown away by Sam's frankness and the way that his personality shone through his writing: "His honesty clearly communicated that he was a guy who loved understanding people and getting along with them." Dr. Shenassa described Sam's big personality and positive attitude, evidenced by the fact that he was always smiling: "He had a sweetness about him that made you immediately feel comfortable and at ease."
Sam's intellectual curiosity set an example for other students, showing his teachers that someone cared. "I relied on the rapport he and I had to show other students that the class was always meant to be welcoming and safe," McAdamis said. 
Mr. Wallace said that he often calls on students to make sure they're paying attention. "And I always loved it when I got to do that with Sam," he noted. "It was a great break for everybody in the room." 
Moreover, his enthusiasm for and extensive knowledge of psychology and neuroscience motivated him to be an active participant in class and frequently contribute stories and examples whenever a new topic was discussed. "He was always participating and chiming in," Dr. Shenassa said.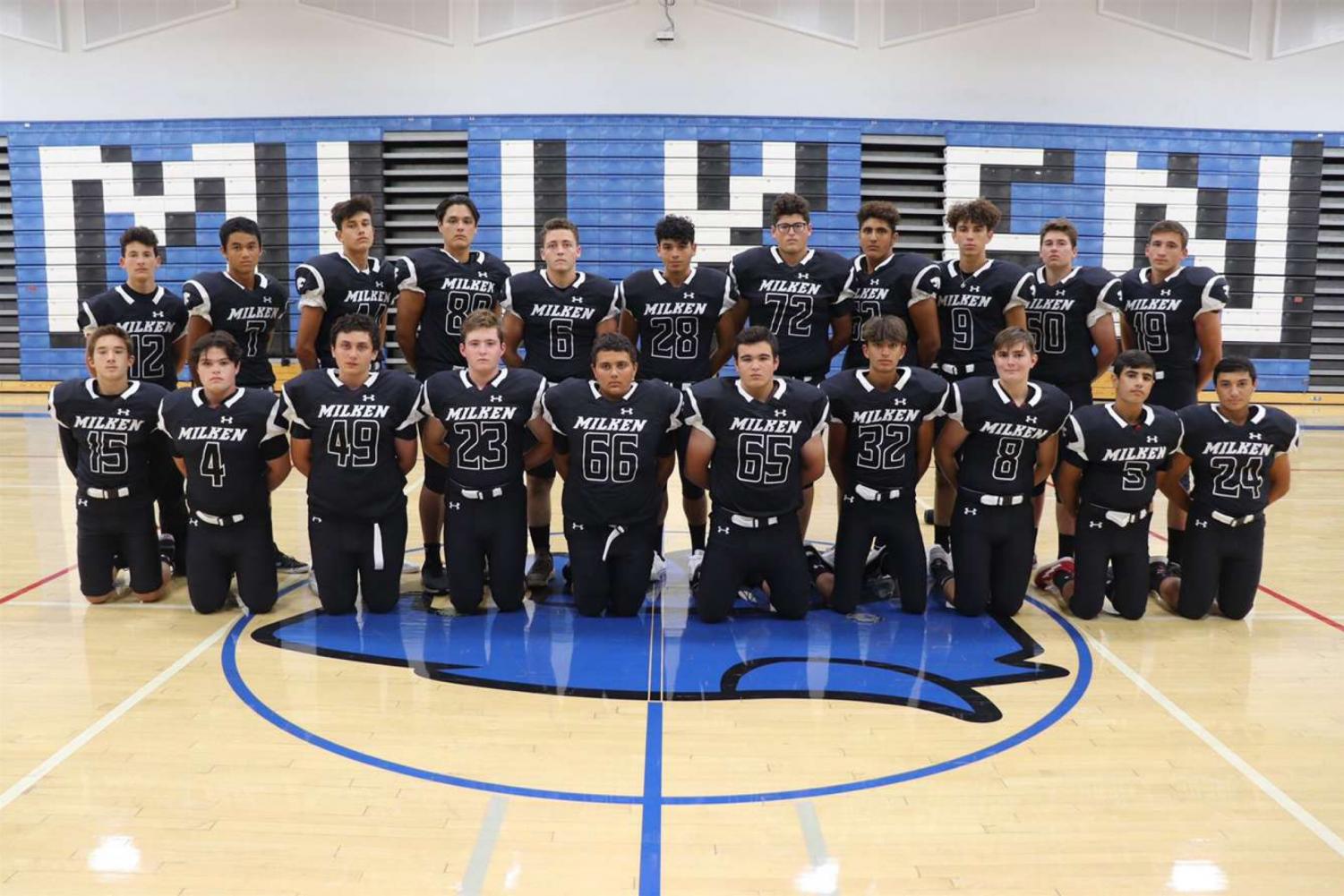 Dr. DeLisi shared that "Sam didn't just accept that something in Latin means what it means. He always wanted to understand why it has to work that way. He studied a bit about Spanish and he was always finding the connection between things."
Sam was known to gauge the emotional temperature of people around him. "He always was able to recognize if someone was having a bad day and would try to comfort them with humor or with a smile," Coach Rutherford said. Even when the office got particularly busy, he was known to just stop by, check in, and make her smile. 
"He saw humor in a lot of things, and he was sensitive to the moods around him, even his teachers," Ms. Kattler recalled.
All who knew him spoke to his sense of humor and ability to lighten the mood with his jokes and witty remarks. Mr. Wallace shared one memory of asking the class to describe a picture of a sloth. "[Sam] went off, superlative after descriptive," reflected Mr. Wallace. "The lesson just turned into nothing but chaos and laughter, because his descriptions of the sloth were so funny. He said something about it being a hanging blob of stinky Jello or something… He definitely got everyone laughing. He was the only one that would volunteer to do that– no fear."
Teachers often spoke to Sam's resilience and his overwhelming amounts of chutzpah. "He was fearless, he was utterly fearless, whether it be to talk his way out of something or to teach the class how to do something," Mr. Wallace said. 
Beyond the classroom, Coach Smadar Bezlalel said that his courage was demonstrated both on and off the football field, getting knocked down and getting right back up. She said that during one drill, "Chapman got knocked onto his butt, like flung onto his butt to the point where I froze wondering if he would get up. But he just popped right back up saying, 'Dang! That was a hard hit!'"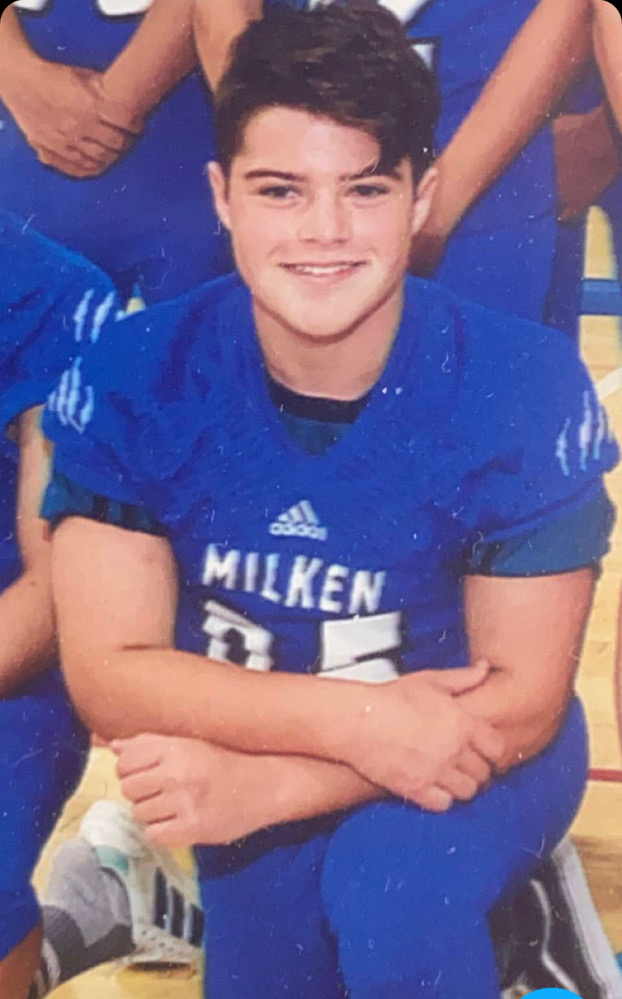 Sam had a true passion for football. He was a hard worker who his fellow players looked up to, and this is reflected in what his teammates said about him. Daniel Weisenberg '21 said, "Sam led by example on and off the field. He would take some of the biggest hits, but he always popped right back up and was ready for the next play." His teammates expressed how he was a talented lineman with an impressive work ethic, but what was truly remarkable is what they said about him as a person. He was always smiling, and he "would try to spread his happiness with others," Daniel said.
Seth Bleet '21 recalled that "Sam is one of the brightest souls I have ever seen…He had the ability to sense the unrest in the room and instantly bring happiness. He was always looking to help and uplift others even if you weren't familiar with him… Sam will always be in our hearts trying to brighten up our darkest days."
Above all, Sam clearly loved people and would do what he could to give to those around him. "Every time that we had class, Sam would bring me a bagel and two hard-boiled eggs for breakfast from the Milken Mart, because he knew that I loved them," Ms. Daranyi said. Whenever she would thank him, he would reply, "No worries, I got your back, Ms. Daranyi!" Coach Smadar shared more about Sam's generosity. Ubering back to Milken after practice every single day: "He would always have this big ol' SUV just to himself." And when his teammates would ask why, he'd tell them, "I can fit six people in here. Whoever wants to come can get in!"
Coach Rutherford advises students to keep Sam's spirit of kindness, and to "carry on those acts of kindness to other people.. Just acknowledge so that people know they're being seen, or even cheering them up." She knows that it's easy to get caught up on the difficulties in our own lives or the day-to-day struggles, but "It's sometimes those in-between moments that truly matter, and he was always looking at those in-between moments," Rutherford said.