How to Make a Matcha Latte at Home
If you live in LA, chances are you have noticed people carrying a light green drink on Melrose Avenue. Maybe you have seen photos of the Kardashians and other celebrities hanging around cafes like Cha Cha Matcha and Alfred and wondered what all the hype is about. Needless to say, celebrities and influencers in Los Angeles love their iced matcha lattes almost as much as they love Instagram. 
On Poosh.com, Kourtney Kardashian's lifestyle website, she revealed that she starts every morning with a matcha latte and swears by it for its "powerful mind, body, and beauty benefits." However, rather than spending 9 dollars on an iced matcha latte at one of these cafes, you can save time and money by making it at home. 
Matcha is a ground powder of specially grown and processed green tea leaves, which originated in East Asia. One serving of Matcha contains less caffeine than coffee but has more caffeine than regular brewed tea. 
Many are switching from coffee to matcha as it is high in antioxidants, boosts brain function, and speeds up metabolism. I was never much of a coffee drinker myself, but hand me an iced matcha latte, and I'll love you forever.
v
Matcha immediately gives me the perfect amount of energy without making me too jittery and has a smooth, sweet taste. I personally love the flavor of this drink and will never pass up on an opportunity to make one. For those of you who often have difficulty sleeping, become jittery, or rely too heavily on that cup of coffee, matcha might be right for you. 
But first, you must choose the right matcha powder (most important.)
The matcha powder you use is the "main character" of your matcha latte. If you have the wrong kind, your latte will taste terrible.
Listed below are some brands I recommend: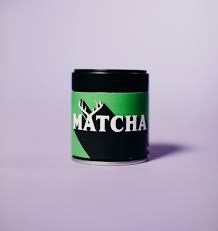 MatchaBar Ceremonial Grade Matcha Green Tea Powder: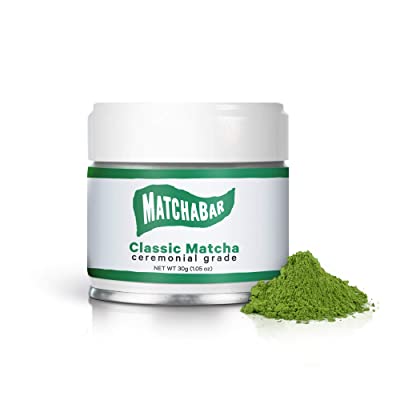 Cha Cha Matcha Ceremonial Grade Matcha: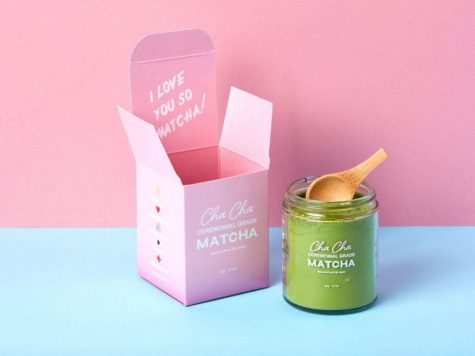 Matcha can be expensive! For a more affordable option check out:
Trader Joe's Matcha Green Tea Single Serve Packets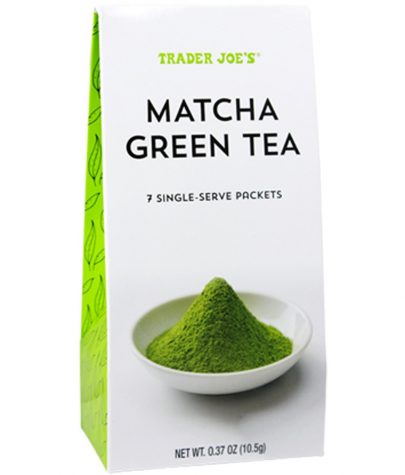 Instructions: 
Spoon in 1 ½  tsp of Matcha powder into a cup 

Place in 1 tablespoon of hot water

Whisk vigorously in an up and down motion until frothy (you want bubbles to start to form at the top)
I've found that a bamboo whisk or even a milk frother works best for this step. However, a regular whisk or spoon also works well.
Listed below are great whisking options: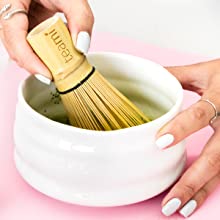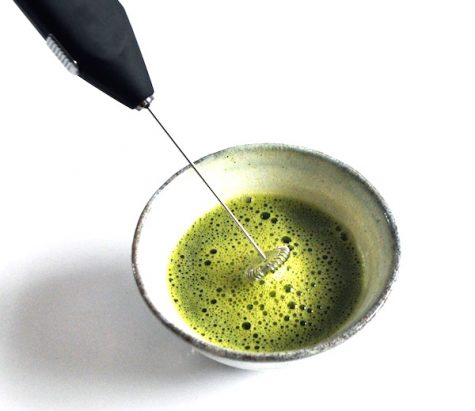 Add the milk into your cup. I find the best choices of milk to be oat milk, coconut milk, and macadamia. 
For the iced version:
Pour your milk of choice into a cup filled with ice. 
For the hot version:
Heat up milk in your favorite mug:)
Do not forget to leave some room at the top for your Matcha mixture!
Pour in your Matcha mixture!
Optional: Add in your favorite sweetener (honey, agave, sugar, stevia)
Enjoy your homemade matcha latte!