2.Oneg: The History of Milken's Favorite Tradition
Picture this: it's Friday afternoon and you are sitting at a table with your friends eating chocolate chip challah while listening to Rabbi David play his guitar. Your favorite songs are blasting through the school and you check your email to see what events are taking place in which classroom. It is the best part of your day, when Milken comes together as a community.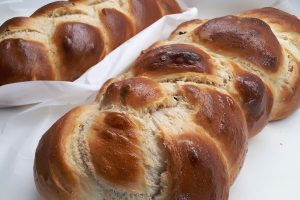 2.0neg began three years ago when Rabbi David Saiger had the intention of making Friday feel different from every other day of the week. People would make meaningful connections with each other while enjoying snacks and challah. Oneg means joy and celebration, and this is what Rabbi David wanted 2.0neg to be like. Oneg is this useful block of time when many great conversations would occur whether in a classroom, outside in the amphitheater, or in the Zen Garden. Oneg Shabbat is the joy of Shabbat."The beauty of it is that it is not forced," explains Rabbi David. "Teachers and students work hard to come up with topics that people would want to connect over, and everyone goes to where their interests are." 
Long before 2.0neg, there was Oneg Shabbat. "About 10 years ago Milken started the Oneg Shabbat program. In those years, there were four goals of Oneg," recalls Rabbi Shawn Fields- Meyer. The four goals were to create a joyous, school-wide community campus celebration in honor of Shabbat, to engage the entire school in beginning to unplug and prepare for Shabbat, to offer these experiences (in honor of Shabbat): relaxation, arts/creativity, play and learning and, to enjoy community in a different way. It can be spoken on behalf of a majority of Milken students, that this has been achieved.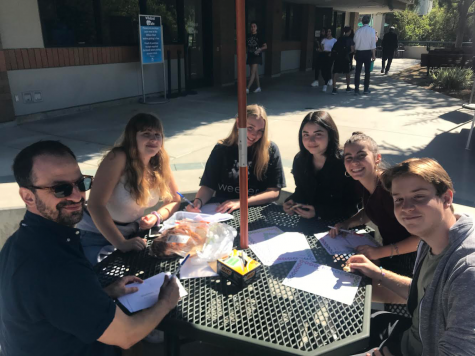 "Oneg is one of my favorite things about Milken and I have loved it since freshman year. I love the atmosphere at school throughout the day on Friday's and Oneg is a huge reason why," says Milken Senior Candice Shohed. She also mentions that Oneg is a great stress-reliever and a great thing to take her mind off of work throughout the day. The one thing Candice misses most about being at school would have to be Oneg and she hopes to return soon for this reason. 
Rabbi David's favorite Oneg was last year's Nowruz (Persian New Year) Oneg because of the fun side as well as the meaningful aspect of it. Embracing the culture of so many students at Milken is very important and this Oneg Shabbat made sure to do just that. A Persian Haft-sin (a special arrangement of symbolic items in honor of the New Year), Persian music, rose water ice-cream, group doogh (Persian yogurt drink) and a Torah translated into Farsi were all present at this Oneg. RD enjoyed the group doogh tasting where he got to see everyone's facial expression after tasting this national sour tasting drink. 
Second to the Nowruz Oneg, was the "Fall-Themed Oneg" where students and faculty were able to taste every Kosher pumpkin spiced food available, emphasis on Kosher, of course.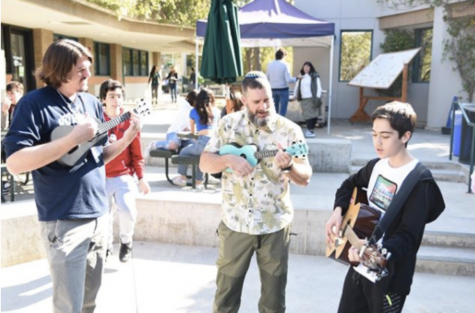 "Sometimes Milken Alumni will say they never went to an Oneg but knowing that their challah, music and friends were there for them was the best… and it is hard to create that over Zoom," says Rabbi David. So far over Zoom 2.0neg there have been many intense political discussions and more student leadership present than ever and RD is looking forward to seeing how it progresses. 
One of the advantages in Zoom-2.0neg is that one doesn't need any materials or supplies to bring people together. People come to the meeting which they relate to the most and more meetings are occurring because of how simple it is to create one. Zoom-2.0neg is the one time a week students can drop everything they're doing, click a link, and learn more about what is interesting to them personally. 
"Milken students and faculty have done an extraordinary job transitioning to virtual life, including for Oneg. There are so many awesome ways for us to connect to each other, to ideas and to our Shabbat lives with all the current Oneg options, and I hope everyone will participate every week," added Rabbi Shawn.
Although Oneg Shabbat has been rather successful over the years, there has been the difficulty of keeping students interested. "I am a very big believer in authentic student leadership in collaboration with faculty. My challenge to students would be: can you design an experience that would be different from the rest of the week and that would help you to experience time differently?" added Rabbi Shawn.