The Roar's Grammy Predictions 2020: Who Will Win and Who Should Win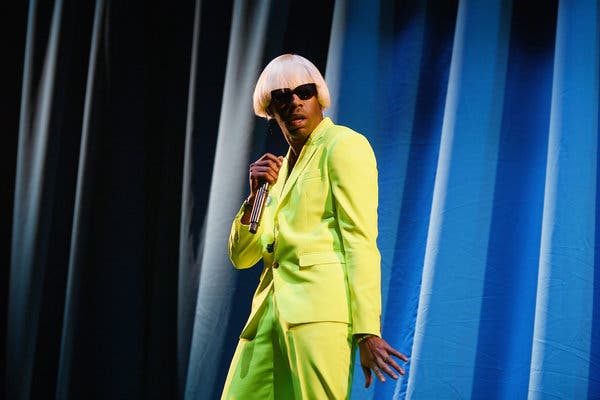 Kayla Nickfardjam and Jack Behar 
Social Media Manager and Sports Editor
On Sunday January 26, the world's most talented and famous artists will gather at the Staples Center for the 62nd Grammy Awards. Alicia Keys will be hosting for her second year in a row after the success of last year when she delighted the audience with her genuine personality and jaw-dropping performance. This year has an unprecedented amount of female and minority artists nominated for the major awards. Artists such as Tyler the Creator, Ariana Grande, and Billie Eilish will take the stage to perform their hits, and a collection of rappers will perform a tribute to Nipsey Hussle. Below we delve into who we believe should win and who we think will win and why.
Album of the Year
Bon Iver – i,i
Lana Del Rey – Norman Fucking Rockwell!
Billie Eilish – WHEN WE ALL FALL ASLEEP WHERE DO WE GO
H.E.R. – I Used to Know Her
Lil Nas X – 7
Lizzo – Cuz I Love You
Vampire Weekend – Father of the Bride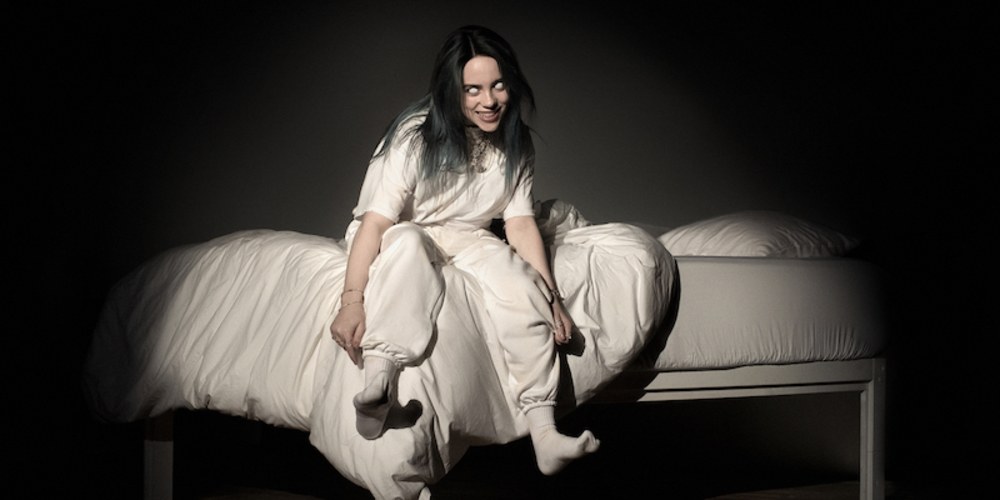 Our Prediction- Billie Eilish  
Normally, I would be very hesitant to choose an exciting, young, and risky artist to bring home the biggest award at the Grammys, as in the past, the show has failed to honor the most deserving nominee. I do believe that this year is different and that the Grammy's will ultimately get it right by honoring Billie Eilish. Billie's rare quality as an artist that appeals to both the alternative scene and pop music will inevitably work to her benefit. WHEN WE ALL FALL ASLEEP WHERE DO WE GO is an honest and emotional project, but still delivered colossus hits like Bad Guy.  While I generally lack confidence in the Recording Academy, after looking at the fellow nominees, Billie Eilish will bring home the award. 
Who Should Win- Billie Eilish 
WHEN WE ALL FALL ASLEEP, WHERE DO WE GO? is, in my opinion, the most innovative and well-executed pop album that the music industry has seen in a long time. Billie and her brother, Finneas, the producer and co-writer for her album, have managed to seamlessly blend multiple genres and influences into this multi-dimensional work. The album covers a variety of topics relevant to contemporary youth such as drug-addiction, suicide, and heartbreak while also writing songs from the unique perspectives of made-up characters. Although the album has an undeniably sinister, dark tone due to songs like "you should see me in a crown," it still manages to remain lighthearted and humorous as proven by the quirky "wish you were gay." The album is a joy to listen to and truly has something to offer for everyone 
Record of the Year
Bon Iver-"Hey Ma"
Billie Eilish-"Bad Guy"
Ariana Grande-"7 Rings"
H.E.R.-"Hard Place"
Khalid-"Talk"
Lil Nas X ft. Billy Ray Cyrus-"Old Town Road"
Lizzo-"Truth Hurts" 
Post Malone-"Sunflower"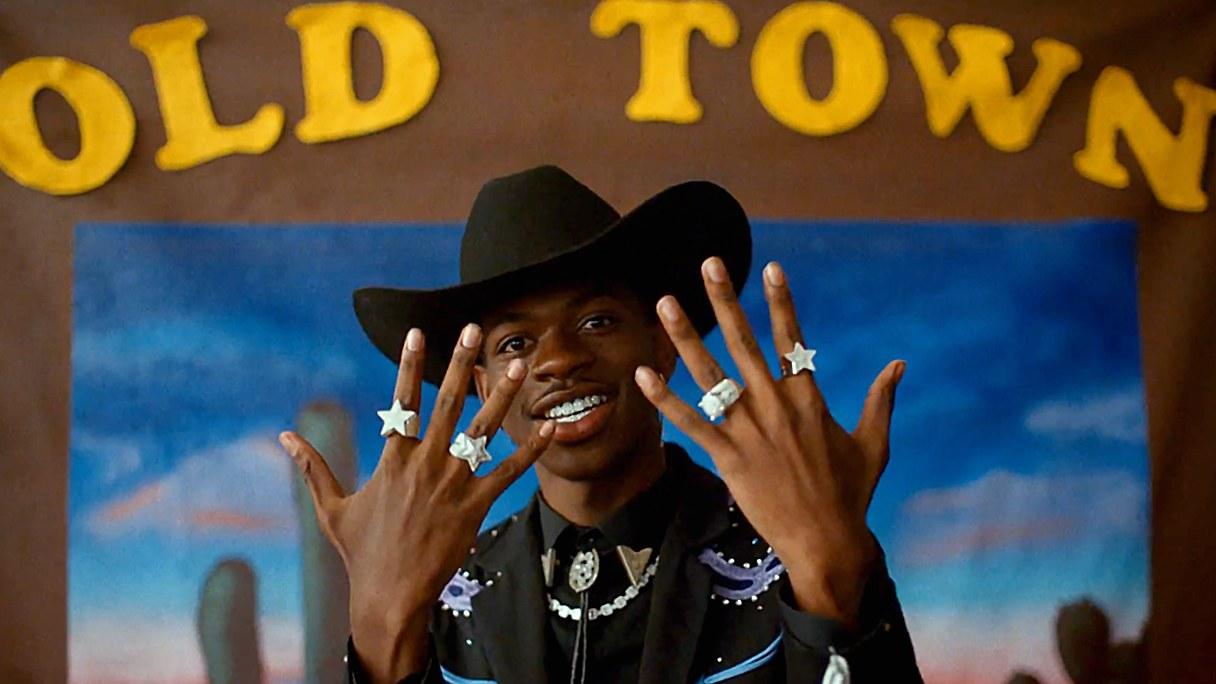 Our Prediction: "Old Town Road" 
The history of the Grammys would warn me not to go with a rap record over huge pop singles like "7 Rings" and "Bad Guy," but "Old Town Road" is a record-breaking hit that had a mass appeal to pop audiences. In the past, I have supported rap singles in this category as they are typically the most interesting and best choice, but "Old Town Road" is different. His EP, and I emphasize, EP not album, was nominated for Album of the Year,  showing that the voters are willing to vote for Lil Nas X. I would not be shocked if this lost, but my prediction is that it will take home the award.
Who Should Win: Bad Guy
Billie Eilish is the bad guy and I am the sucker who can't get enough of this song. With Billie's chilling vocals, sinister lyrics, and strange ad-libs the track is undoubtedly frightening and edgy. After all, the song begins with the line, "White shirt, my bloody nose." That being said, Billie Eilish and her brother Finneas somehow still managed to make this a very playful, humorous, and danceable track. Billie's masterful use of juxtaposition and effortless blending of genres makes this the best record of the year. 
Song of the Year
Always Remember Us That Way – Natalie Hemby, Lady Gaga, Hillary Lindsey and Lori McKenna, songwriters (Lady Gaga)
Bad Guy- Billie Eilish O'Connell & Finneas O'Connell, songwriters (Billie Eilish)
Bring my Flowers Now- Brandi Carlile, Phil Hanseroth, Tim Hanseroth and Tanya Tucker, songwriters (Tanya Tucker)
Hard Place- Ruby Amanfu, Sam Ashworth, D. Arcelious Harris, H.E.R. & Rodney Jerkins, songwriters (H.E.R.)
Lover- Taylor Swift
Norman F***ing Rockwell- Jack Antonoff and Lana del Ray, songwriters (Lana del Rey)
Someone You Love- Tom Barnes, Lewis Capaldi, Pete Kelleher, Benjamin Kohn and Sam Roman, songwriters (Lewis Capaldi)
Truth Hurts- Steven Cheung, Eric Frederic, Melissa Jefferson and Jesse Saint John, songwriters (Lizzo)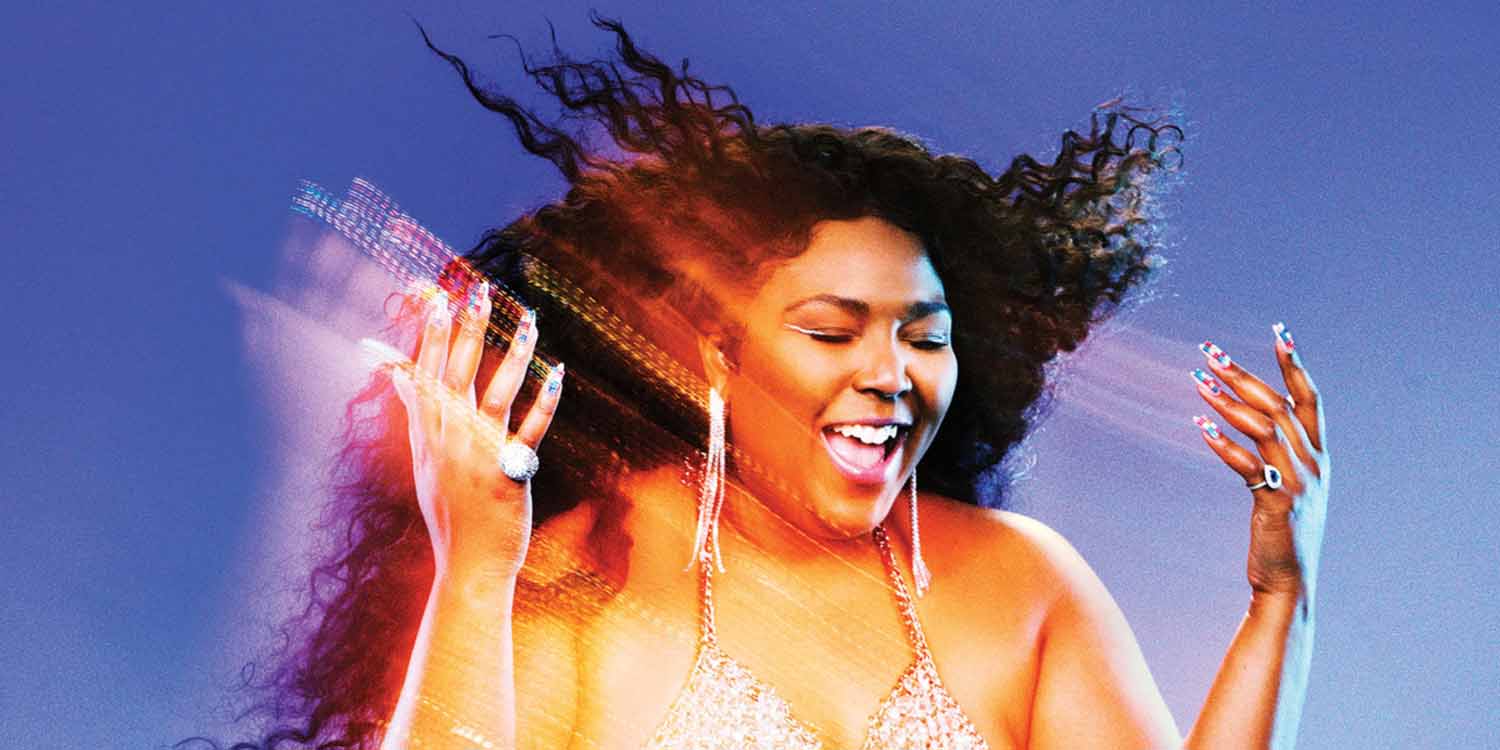 Our Prediction: Bad Guy 
A common confusion with the Grammys is the difference between the Song of the Year category and Record of the Year. Record recognizes the vocalist and the recording of the track, so the award is only awarded to the person who performs on the song, while Song of the Year looks at the entire process of the song, judging it based on lyrics, production, and vocals.  When I look at the nominees, there are only two serious contenders for the award: Lizzo and Billie Eilish. They are the only artists that had massive, global hits this year and seemed to be the faces of music in 2019. Billie Eilish is a new star who dominated the charts this year, and cemented her place in pop music with her lead single, "Bad Guy". This hit is obscure for a pop song, but every part of it works so well. Billie delivers the lyrics with a pugnacious attitude and perfectly flows over the beat produced by her brother, Finneas. "Bad Guy" is easily the most obvious pick in the category, and I am very confident that Billie will receive the award. 
Who Jack Thinks Should Win: Norman F***king Rockwell
Although I predict Billie Eilish will win, the most deserving song–in my opinion–is  "Norman F***king Rockwell" by Lana Del Ray. "Bad Guy" is an interesting and creative song, but this category focuses on the lyrics and production, and Billie lacked the honest emotion that Lana brings. Lana goes into great detail about a past lover who she views as narcissistic and self loathing, but she still struggles to move on, even with this perception of him. The rest of the nominees are all fun pop songs, but this indie classic is someone putting their emotions into a song, and that is why it is my favorite option.
Who Kayla Thinks Should Win: Truth Hurts 
I love this song. In fact, I think it's impossible to listen to it without smiling. Genius writes, Lizzo emphatically "flaunts her confidence after breaking up with an unfaithful lover" on this powerful single embracing female empowerment.  Although this track may not be as "deep" or poetic as some of the other contenders, Lizzo delivers many witty and impactful one-liners such as the famous: "I just took a DNA test, turns out I'm 100% that b****!", which starts the song. With an important message, consistent narrative, and spirited  delivery, Truth Hurts is definitely worthy of this win. To be honest, I just hope they don't give it to Taylor Swift again. 
Rap Album of the Year
Dreamville- Revenge of the Dreamers III
Meek Mill- Championships
21 Savage- I Am > I Was
Tyler-The Creator, IGOR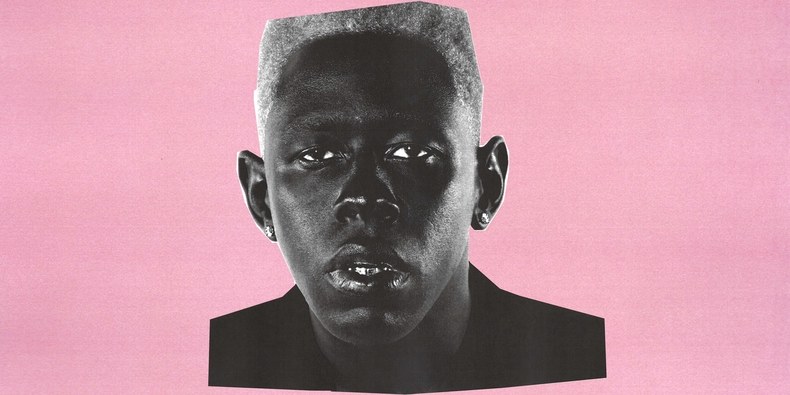 Our Prediction: Igor  
Tyler, The Creator's Igor is a decade-defining album, and it is absolutely ridiculous that it has been snubbed from the Album of the Year category. This is easily the most important, adventurous, and well-rounded album of the year in any genre. The main album category is voted on by any individuals in the industry that are part of the voting committee, but the rap album is limited to people who work in hip-hop, so this gives me hope that Tyler will receive the award. I believe that the voters will make the right decision, and do justice to the true album of the year. 
Who Should Win: Igor 
Even the most loyal of Tyler, the Creator fans were challenged by Igor, a daring project chock-full of lengthy instrumentals, distorted vocals, and personality. Igor's lyricism differs greatly from the likes of most popular rap records today which often layer braggadocious lyrics about fame, sex, and drugs atop a conventional "trap-beat." Contrastingly, Igor explores relatable human experiences such as unrequited love and heartbreak through the lens of Tyler's eccentric, blond-haired alter ego. Despite its finesse in the artistic arena, Igor is a very enjoyable and easy listen as demonstrated chart-toppers "I THINK" and "EARFQUAKE." Overall, Igor is an innovative, rare gem and we can only hope that now is the time when Tyler, the Creator will finally get the industry recognition that he deserves. 
Best New Artist
Black Pumas 
Billie Eilish 
Lil Nas X 
Lizzo 
Maggie Rogers 
Rosalía 
Tank and the Bangas 
Yola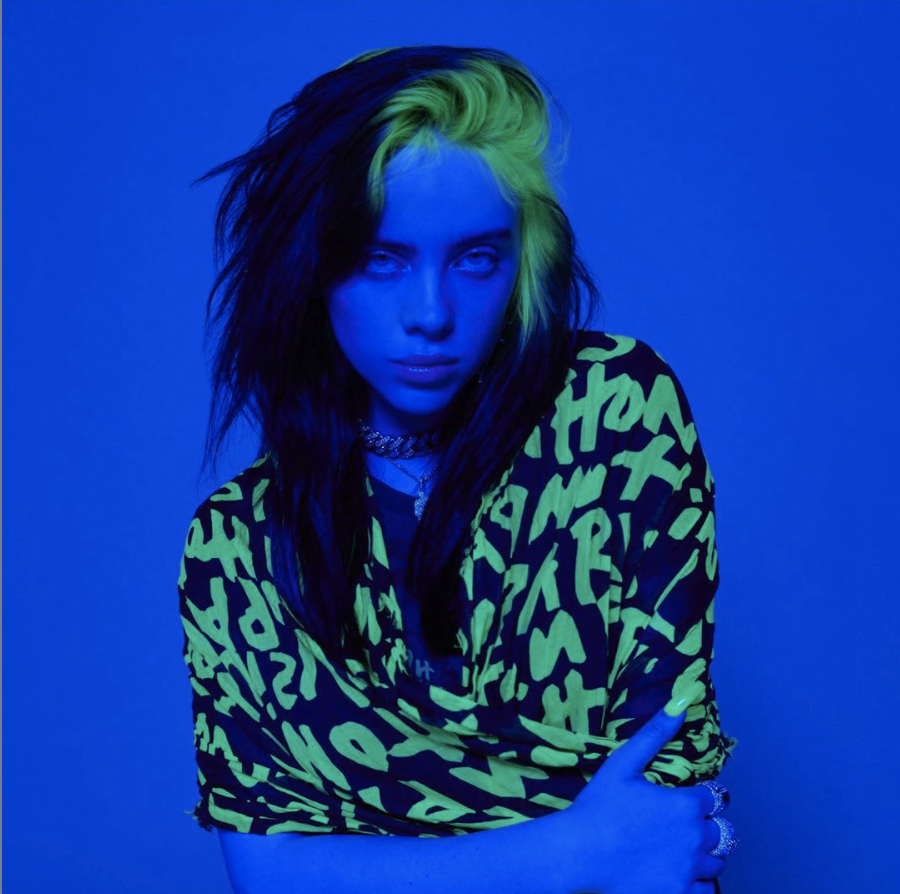 Our Prediction: Billie Eilish 
Like many of the categories above, this is a head-to-head between Lizzo and Billie Eilish, and once again I have chosen Billie. One could make the case for Lil Nas X, but he hasn't truly proven himself more than a one-hit wonder. I think the argument for Lizzo is strong, but 2019 was Billie Eilish's year. She has become a rising star and cemented herself as the future face of pop music, even though she doesn't make pop. Billie is so special because she appeals to so many audiences. She can be viewed as a pop star, or an alternative artist, and even hip-hop with the style of beats she uses. Billie had an almost perfect year dropping a critically acclaimed album with colossal hits, and entered the spotlight as a cultural phenom. Billie has not been nominated in previous years, so we don't know how the voters feel about her, but I still predict she will receive the award.
Who Should Win: Billie Eilish 
Billie Eilish has taken the world by storm. Fans first fell in love with Eilish after the release of her dreamy single, "Ocean Eyes" in 2017. However, it is within this last year with the release of her first full-length album, When We All Fall Asleep Where Do We Go?, the U.S's best-performing album in 2019, she dominated the global music scene. The young artist has amassed over a billion streams on Spotify and has broken the record for most simultaneously charting Billboard Hot 100 songs by a female artist. Even more impressive is the fact that Billie's entire discography was recorded and produced with her older brother, Finneas in his childhood bedroom. Billie's delicate sound juxtaposed with her edgy lyrics and production characterize her as the most refreshing voice in the music industry right now.