The Roar Hanukkah Series: A Jewish Guide to Christmas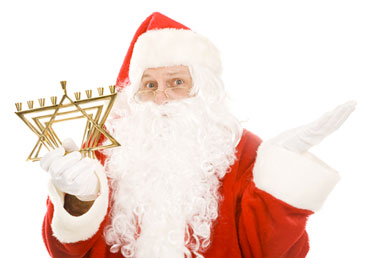 Jack Behar
Staff Writer
In the Jewish faith, Christmas is not typically a celebrated holiday. However, over time ,  Jewish traditions have developed in tandem with this holiday. Chinese food and a trip to the movies have become Christmas Eve staples for many Jews. Below are some of my recommendations for what to do on Christmas Day.
Sports
Thanksgiving is associated with football, but Christmas is the day of the NBA with some of the best games of the year. Here is the day's schedule:
9:00 AM PST – Milwaukee Bucks vs New York Knicks
12:00 PM PST – Oklahoma City Thunder vs Houston Rockets
2:30 PM PST – Philadelphia 76ers vs Boston Celtics
5:00 PM PST – Los Angeles Lakers vs Golden State Warriors
7:30 PM PST – Portland Trail Blazers vs Utah Jazz
Food
Traditionally, lunch is the time that Jews go to their local Chinese restaurant and below I've listed some of the best in LA.
Green Apple
Hunan Cafe
Genghis Cohen
Twin Dragons
Mr Chow
Hoy's Wok
Mandarette
Plum Tree Inn
Golden Dragon
To finish off the night it is only necessary to go to a Jewish deli. Below I have listed my favorites in LA:
Brent's Deli
Art's Deli
Langer's
Canter's
Factor's Famous Deli
Nate'n Al
Greenblatt's Deli and Fine Wine
Lenny's Deli
Movies
After lunch I recommend you go to the movie theatre and watch one of the highly anticipated Christmas movies. Here are some movies set to be released on or around Christmas Day:
"Aquaman"
"Vice"
"Holmes and Watson"
"Spider-Man: Into the Spider-Verse"
"Mary Poppins Returns"
"Welcome to Marwen"
"Bumblebee"
"Stan and Ollie"
Leave a Comment