Top Ten: Best and Worst Friday Night Lights Characters (SPOILERS)
Hannah Newman
Staff Writer 
Warning: Spoilers ahead
Friday Night Lights is a very popular show among Netflix users and, more specifically, Milken students. The show follows the lives of the residents of Dillon, Texas, whose lives mainly revolve around the Dillon Panthers, the local high school football team. Alexis Ribakoff '17, comments on her love for the show by saying that, "It's not just a show`, it's a lifestyle". This article analyzes the characters of the show and ranks both the best of them and the worst of them.
Ten Best:
Ten Worst:
We would also like to recognize Tinker, Billy Riggins, Mindy Collette, Jess Merriweather, Becky Sproles, and Smash for their honorable and respectable contributions to the plot and cast of Friday Night Lights.
We all miss you, Friday Night Lights 🙁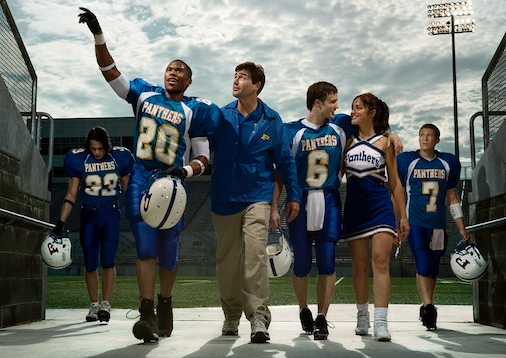 All photos courtesy of Wikipedia and Friday Night Lights Wikia.
Leave a Comment