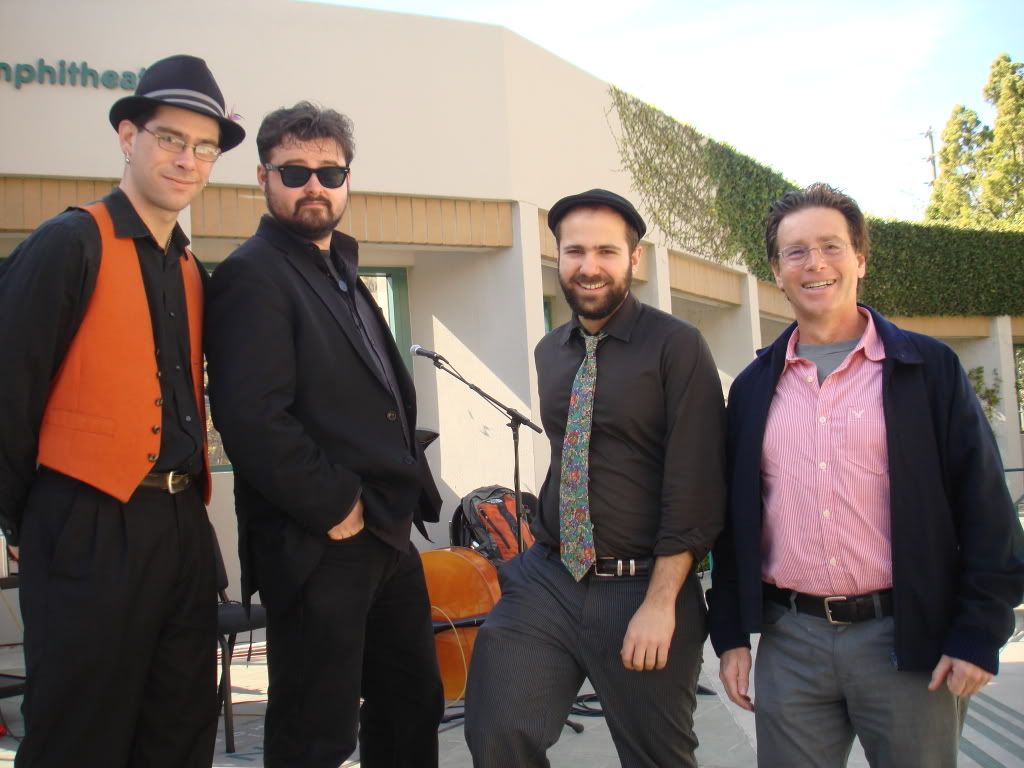 Michael Kessler
News Editor
On January 13, the Michael Winograd Klezmer Trio performed at Milken for the student body at lunch and for the chamber music ensemble and Modern Jewish Thought class.
The event came to fruition when Benjy Fox-Rosen, a Milken alum and member of the trio, asked Dr. Russell Steinberg, chamber ensemble director, if his trio could perform at the school. The performance became part of the trio's California tour and also as an addition to Milken's visiting alumni program.
The trio performed primarily instrumental klezmer tunes, instrumental music of the Jews of Eastern Europe. Fox-Rosen also sang a few Yiddish songs as part of the performance.
"It was a pleasure to perform at Milken, especially seeing some teachers who had been positive influences on me," Fox-Rosen said.