The 2023 Oscars: Who Will Win, Who Should Win, and Why Does It Matter?
Every Academy Awards has a deeper story beneath the Best Picture battle. 2016's Moonlight vs. La La Land showed the battle between Hollywood embracing new voices and Hollywood embracing its past. Parasite triumphing over 1917 conveyed the Oscars' new embrace of foreign films. 
The schism which may define this year's awards: the battle between 'traditional Oscar fare' and blockbusters. The frontrunners of this year include both of the highest grossing films of 2022: Top Gun: Maverick and Avatar: The Way of Water. The Marvel Cinematic Universe also was nominated for a non-technical award for the first time, with Angela Bassett's performance in Black Panther: Wakanda Forever. There are also a few movies from directors who have previously done very well at the Oscars and released Oscar-type dramas, those being The Fabelmans, Banshees of Inisherin, and TÁR. There's also one huge contender that falls in the middle of these two extremes: the high-grossing and also extremely well received by critics Everything Everywhere All At Once (EEAAO). The eventual winner of the Best Picture Oscar may define the movies that studios position and finance for years to come. 
So now that the stakes are clear, who are the frontrunners and which are my personal picks for the big eight categories?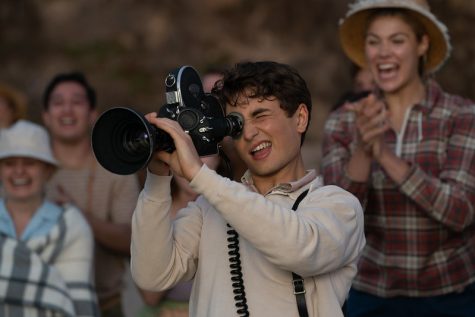 Best Original Screenplay:
Nominees:
The Banshees of Inisherin

Everything, Everywhere, All At Once

The Fabelmans

TÁR

Triangle of Sadness
Who Will Win: The Banshees of Inisherin
This category is a lot more interesting than usual because the top four candidates for Best Picture are all nominated. The Banshees of Inisherin may not be the frontrunner for that award, but it certainly is for Best Original Screenplay. Banshees is the classic Oscars script movie, with its dark humor a lá Jojo Rabbit, its unique tone alá Promising Young Woman, and its twisty plot alá Get Out. What do all of these movies have in common? They all won this award, and nothing else. Look for Banshees to do the same.
Who Should Win: The Fabelmans
Despite The Fabelmans being Tony Kushner's fourth collaboration with Steven Spielberg, and his fourth film nominated for Best Picture, Kushner is yet to win an Oscar. The Fabelmans, however, co-written by Kushner and Spielberg himself, should be the one that finally gets him this award. Despite its lack of 'story' in the traditional sense, The Fabelmans has one of the most interesting plotlines of the year, with every segment of the movie coming together to form a coherent and fascinating message about Spielberg's career. Add the final scene with David Lynch, and you have a funny, compelling, and thematically clear screenplay that deserves recognition from the Academy.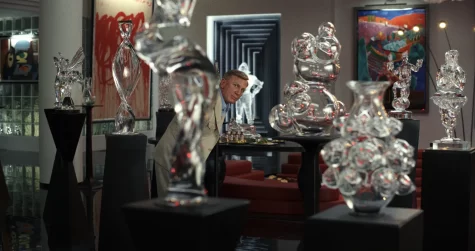 Best Adapted Screenplay:
Nominees:
All Quiet on the Western Front

Glass Onion: A Knives Out Mystery

Living

Top Gun: Maverick

Women Talking
Who Will Win: Women Talking
Despite starting out the year as one of the primary contenders for Best Picture, Women Talking has faded out of the awards conversation. The film ended up only being nominated for  two awards, Adapted Screenplay and Best Picture. Despite that, it's still my projected winner, simply because the other four nominees all have drawbacks. All Quiet on the Western Front is more of a technical marvel than a 'script movie.' Living fails to live up to the movie it's based on, Akira Kurosawa's Ikiru. Top Gun: Maverick and Glass Onion: A Knives Out Mystery feel too genre-y to win, although Glass Onion is definitely the runner-up. Ultimately, Women Talking is, like Banshees, a 'script movie.' It's dialogue-heavy and well-acted, which only bolsters the quality of the dialogue. Due to the surprising omission of The Whale, this is the category I'm the least confident in.
Who Should Win: Glass Onion: A Knives Out Mystery
Knives Out was one of the best movies of 2019, and was also only nominated for its screenplay. Unfortunately for that film, it was competing against Best Picture winner Parasite and scripts from Academy favorites Sam Mendes, Noah Baumbach, and Quentin Tarantino. Glass Onion is in a much less competitive field, but also deserves to win based on its own merits. Glass Onion, like its predecessor, is smart and delivers unexpected plot developments that never feel unearned. Rian Johnson writes movies about this time period like he has the foresight of someone 20 years from now. Glass Onion is going to age like fine wine, and so will its Best Adapted Screenplay award, if it happens.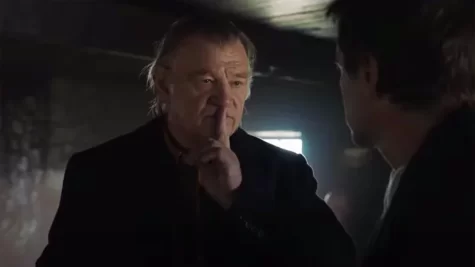 Best Supporting Actor:
Nominees:
Brendan Gleeson

(The Banshees of Inisherin)

Judd Hirsch

(The Fabelmans)

Barry Keoghan

(The Banshees of Inisherin)

Ke Huy Quan

(EEAAO)

Brian Tyree Henry

(Causeway)
Who Will Win: Ke Huy Quan (EEAAO)
Who Should Win: Ke Huy Quan (EEAAO)
If not Cate Blanchett's masterwork in TÁR, Ke Huy Quan's performance of Waymond Wang would be the best of 2022. I've seen Everything, Everywhere, All At Once three times now, and my take on the finer details of the film has changed every time; however, my evaluation of Quan hasn't changed at all. In his return to the big screen after a 20-year absence, Quan gives a performance that is nuanced, emotional, endearing, and really funny. Quan has won quite a few awards so far for this performance and I don't anticipate his run ending anytime soon.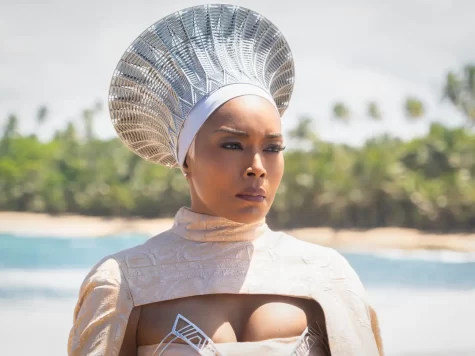 Best Supporting Actress:
Nominees:
Angela Bassett

(Black Panther: Wakanda Forever)

Hong Chau

(The Whale)

Kerry Condon

(The Banshees of Inisherin)

Stephanie Hsu

(EEAAO)

Jamie Lee Curtis

(EEAAO)
Who Will Win: Angela Bassett (Black Panther: Wakanda Forever)
The Best Supporting Actress category is hard to talk about this year because every nominee has something going for them and something going against them. Jamie Lee Curtis has the 'overdue narrative,' as this is her first Oscar nomination after a 40-year career in Hollywood. However, she could split the vote with fellow EEAAO nominee Stephanie Hsu and her excellent performance. Kerry Condon might be lost in the shuffle with the other nominees from Banshees of Inisherin, despite a specific shoutout from Banshees director Martin McDonagh during his Golden Globes speech. While Hong Chau's role in fellow 2022 film The Menu both stole the show and played a major part in the plot, her strong performance in The Whale doesn't play enough of an important role in the story, which may make her acting efforts feel slight in comparison to the other nominees. Angela Bassett has a similar narrative to Curtis, but may be in the film too little. What does my pick come down to? Bassett won at the Golden Globes. It's a boring reason, but it's really the only good one, given that The Oscars and Globes have lined up on Best Supporting Actress in 5 out of the last 6 years. Bassett would be a worthy winner, as Bassett channels grief and anger to deliver one of the best performances ever given in a comic book film.
Who Should Win: Kerry Condon (The Banshees of Inisherin)
This year, The Banshees of Inisherin became one of the rare films to garner four acting nominations. Although the other three nominees, Colin Farrell, Brendan Gleeson, and Barry Keoghan were all notable figures before the film, Condon was lesser known. Thus, it came as a complete surprise when she ended up stealing the show and giving the best performance in the whole movie, and one of the best performances of the year. It seems unlikely that Condon will end up winning, although she has twice as many wins this year in critics groups and other awards ceremonies as the actress with the second most. A Screen Actors Guild Award could change her standing, but for now it seems like Bassett has the award in her sights.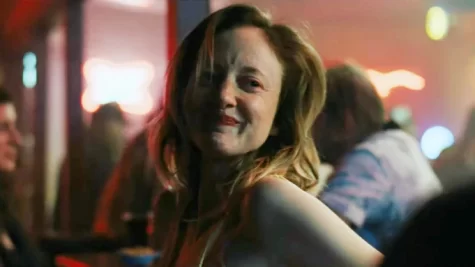 Best Actress:
Nominees:
Cate Blanchett

(TÁR)

Ana De Armas

(Blonde)

Andrea Riseborough

(To Leslie)

Michelle Williams

(The Fabelmans)

Michelle Yeoh

(EEAAO)
Who Will Win: Michelle Yeoh (EEAAO)
This category has been a two-horse race between Michelle Yeoh and Cate Blanchett for quite some time. Although these two performances will be celebrated for years to come, I think Yeoh will ultimately win the Oscar. Blanchett already picked up two Academy Awards, for The Aviator and Blue Jasmine, while Yeoh has never been nominated despite great performances in iconic movies like Crouching Tiger, Hidden Dragon. Yeoh has the better storyline, and that's ultimately enough. As for the other three performances in this category, they don't really stand a chance. Ana De Armas's film is way too controversial, Michelle Williams will be penalized for category fraud (her screentime fits more cleanly into the Supporting Actress category), and Andrea Riseborough's campaign, while fascinating, isn't backed by anything except social media posts by celebrities. In five years or less, this category will be noticeably missing Mia Goth's haunting performance in Pearl and Viola Davis's action-star turn in The Woman King.
Who Should Win: Cate Blanchett, TÁR
To sum up TÁR as a movie, the only thing one needs to do is quote Quentin Tarantino and say: "CATE BLANCHETT." Blanchett gives the best performance of the year in TÁR, as a celebrated classical composer whose life begins to unravel. Blanchett is on screen for over 85 percent of the film, and it never feels like we're watching anyone except the titular Lydia Tár. The Juilliard sequence, which is a ten-minute long continuous shot, is the scene of 2022, and Blanchett states multiple lines that have stayed with me to this day. You cannot start without her.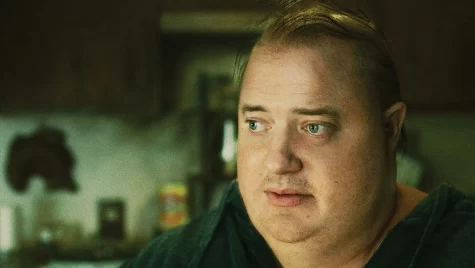 Best Actor:
Nominees:
Austin Butler

(Elvis)

Colin Farrell

(The Banshees of Inisherin)

Brendan Fraser

(The Whale)

Paul Mescal

(Aftersun)

Bill Nighy

(Living)
Who Will Win: Austin Butler
(Elvis)
Who Should Win: Austin Butler (Elvis)
The Best Actor race has been split among three contenders since the middling reception to The Son: Brendan Fraser, Colin Farrell, and Austin Butler. All three of these actors had never been nominated for an Oscar, never mind contending for the win. I think Butler ends up pulling ahead due to two factors: First, the Academy tends to award biopic performances (both of last year's lead winners were playing real people: Will Smith for King Richard and Jessica Chastain for The Eyes Of Tammy Faye), and specifically music biopics. Secondly, Butler is the clear standout of his film, while both Farrell and Fraser are acting alongside fellow nominees. Tom Hanks' offbeat performance strangely succeeds in making Butler look even better than he already is in comparison. Butler doesn't need the help, as his energetic and at-times ponderous performance manages to stand out in the endless cavalcade of music biopics.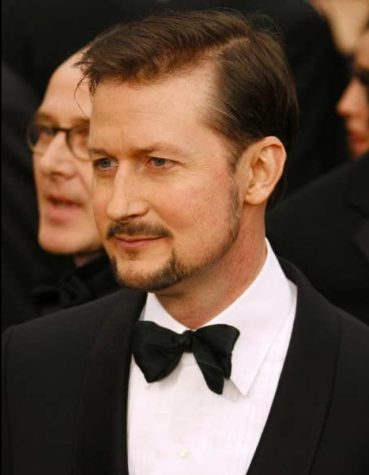 Best Director:
Nominees:
Daniel Kwan and Daniel Scheinert (

EEAAO)

Todd Field

(TÁR)

Martin McDonagh

(The Banshees of Inisherin)

Steven Spielberg (

The Fabelmans)

Ruben Östland

(Triangle of Sadness)
Who Will Win: Steven Spielberg (The Fabelmans)
I've already sung The Fabelmans' praises in both my review of the film and in the Original Screenplay category. Although I don't think it will win Best Picture, there's a strong chance Spielberg wins Best Director, somewhat as a legacy award. What kind of director can win a legacy award even with two previous wins (Schindler's List and Saving Private Ryan) for Best Director? The director who made and went unawarded for Jaws, Raiders of the Lost Ark, E.T., Jurassic Park, and West Side Story. Furthermore, the Oscars have had a habit recently of awarding Best Director and Best Picture to separate films, such as last year's CODA and Power of the Dog split. That being said, it wouldn't be surprising if any of these directors ended up taking the prize, except Ruben Östland. Östland is certainly the odd duck out in this lineup, as his film hasn't been viewed as a frontrunner for any awards or even as a serious Best Picture contender. He especially stands out in a world where the Academy Awards failed to nominate a single female director for this award. Where are Gina Prince-Bythewood (The Woman King) and Sarah Polley (Women Talking)?
Who Should Win: Todd Field (TÁR)
I usually determine my Best Director pick on which director did the best job with the worst screenplay. TÁR has an amazing screenplay, so what does that say about Todd Field's directorial efforts on the movie? TÁR is, plain and simple, the best movie of the year, and Field is a huge reason why. There isn't a single choice he makes that doesn't demand thought from the viewer or make one question how much he understands the theme of the movie and the character of Lydia Tár. Outside of his directing, Field is most known for starring in Stanley Kubrick's 1999 film Eyes Wide Shut as Nick Nightingale. His career has come full circle here, as he directs TÁR with Kubrickian control. His direction results in a movie that is an incredible watching experience, and an even more fascinating discussion topic. If The Oscars truly want to dance the mask, they need to service the director.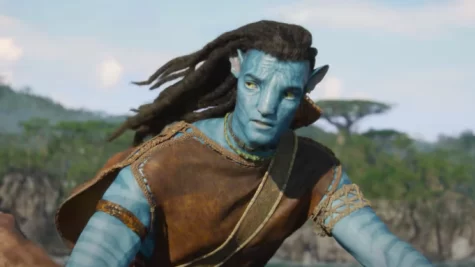 Best Picture:
Nominees:
All Quiet on the Western Front

Avatar: The Way of Water

The Banshees of Inisherin

Elvis

Everything Everywhere All At Once

The Fabelmans

TÁR

Top Gun: Maverick

Triangle of Sadness

Women Talking
Who Will Win: Everything, Everywhere, All At Once
Everything, Everywhere, All At Once is the median of this awards season—the perfect balance between Hollywood VFX blockbuster and emotionally and thematically potent indie darling. Thanks to word of mouth, EEAAO became a surprise smash and made over 100 million dollars at the box office, as well as having a 95% on rotten tomatoes and for a time was the highest rated film on Letterboxd. In a world where every company from Sony Pictures Animation to the Marvel Cinematic Universe is making movies about the multiverse, EEAAO has managed to stand out as a movie that truly takes advantage of the weirdest and wackiest potentials of a multiverse. Despite its absurdist humor and action scenes (which include butt-plugs and hot dog fingers), EEAAO may have emerged as the consensus 'people's champion.' The question is whether or not the Academy will take such a big swing and award EEAAO, which is unlike anything they've ever nominated before, let alone given Best Picture. If the Academy's voters are put off by the film's wild style, don't be surprised if either Banshees of Inisherin or The Fabelmans, two 'safe' as well as acclaimed films, end up winning. 
Who Should Win: TÁR
How much more can I sing the praises of TÁR? The directing is top-notch, Cate Blanchett is magnificent, and the film contains the best movie scene of 2022. Thus, I'd like to highlight some aspects of the film that were not recognized by the Academy. First, the supporting performances by Noemie Merlant and Nina Hoss. Hoss has gotten a lot of praise, and rightfully so, for her subdued performance as the eponymous Tár's wife, but Merlant is the one who really shines. She turns her character from a standard beleaguered assistant that we've seen a million times before to a figure with many layers, all of which contribute to the messaging and themes of the movie. In terms of technical prowess, the sound design of TÁR is simply incredible. TÁR is a movie about the world of classical music, so the way the movie sounds is important. Even in scenes without an orchestra, however, there are several specific sounds that made their respective scenes stand out, from a haunting metronome to a clip from The Blair Witch Project. TÁR was also nominated for Best Editing, which I think is fully deserved. While movies like Everything, Everywhere, All at Once and Top Gun: Maverick have flashy editing, TÁR is a movie that is perfectly paced. Even on a rewatch, there's not a single scene that feels unnecessary or any section that drags. Though it may seem odd to close this category praising the movie's editing, TÁR is a film that urges us to praise team members over their superiors. 
At the beginning of this article, I talked about this awards season being a symbolic battle between big budget spectacles and the traditional indie Oscar film. This contest is not just going to lay groundwork for the future of the Academy Awards, but for the film industry as a whole. If Top Gun: Maverick wins, regardless of whether or not it's deserved, then studios may cut back on financing the Oscar-type dramas. After all, why lose money on a prospective awards winner when you can make a blockbuster that is also decorated? Thus, I'd like to encourage you to watch all of these nominees. Supporting them will improve the film industry as a whole. Many of these movies can be streamed on Netflix, HBO Max, or other streamers, and almost all of them are available online for purchase.
Leave a Comment
About the Contributor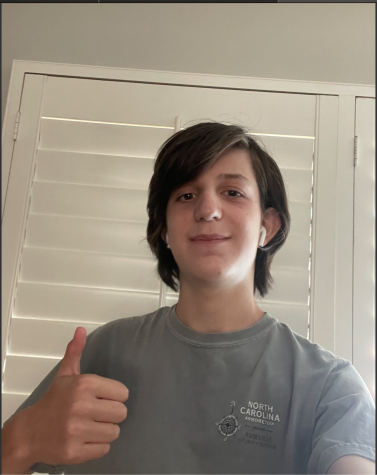 Micah Green, Staff Writer
Micah Green is a junior at Milken, in his second year as a staff writer for The Roar. He was previously a general sports correspondent for the Phenom news...