Five Books You Should Read This Year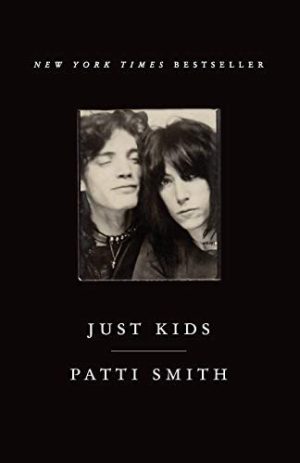 My new year's resolution this year was to read more books, but sometimes it can be hard to get out of a reading slump when you have nothing to read. Especially with distractions like watching bad reality TV or scrolling aimlessly on Tiktok for hours at a time, it can be hard to sit down and start reading a book if you don't know if you're going to like it. 
Getting more into reading has a lot of benefits like reducing stress and fighting symptoms of depression. For me, reading is an outlet when I am overwhelmed, or just want to have a break from everyday life. Escaping into a book is something that has always been relaxing and I always feel better after reading for a few hours. 
These are a couple of books I have read in the past year that I feel have done an amazing job at being entertaining while also teaching me something about life. From romance to mystery, here are five books that you should read this year.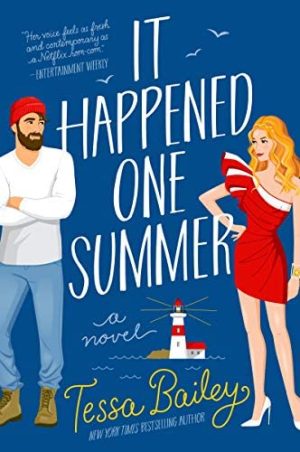 1. Just Kids by Patti Smith
If you are looking for an introspective, beautifully written, and meaningful book that touches on topics of love, sex, death, and rock and roll, this is the book for you. The story follows Patti Smith, a famous musician falling in love with Robert Mapplethorpe in the 1960s and 70s. You follow them in their adolescence, struggling with making a name for themselves in the world of artists in New York, while coming to terms with who they are and promising to take care of each other. It is not just a love story, but an incredibly well-written true story about friendship and finding yourself. The detail in this book will make it easy to read, and you won't want to put it down. I highly recommend it.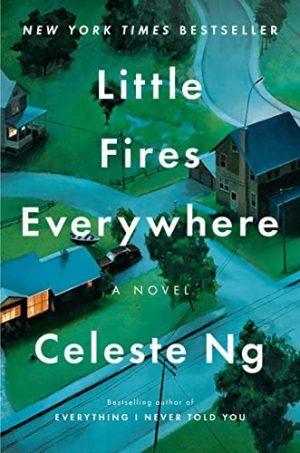 2. It Happened One Summer by Tessa Bailey
If you are looking for an easy-to-read romance novel, I highly recommend It Happened One Summer. The story follows Piper Bellinger, a rich Manhattan socialite who is forced to move to a small town. Her rich stepfather forces her to move there after she lands herself in jail again, urging her to break free of her privilege and experience the life she used to live as a child. It is perfect for an afternoon when you want to relax and read an enticing love story.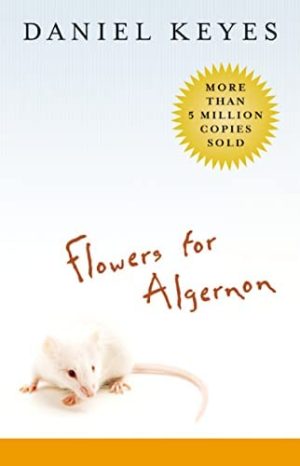 3. Little Fires Everywhere
This is a book that will keep you on your toes. A beautifully written novel with a complex storyline, you won't want to put it down until you finish it. This is one of my favorite books because of the way it connects you to the characters and leaves you heartbroken. The story follows two families in a small town in Ohio, with Mia Warren and her daughter Pearl moving into the Richardson house. The Richardson family is the perfect ,wealthy, small-town family, and they grow close to the Warrens, blurring the line between tenant and family. As a town conflict arises and Mia and Mrs. Richeadson end up on opposite sides of the conflict, problems brew below the surface. The book starts off with a fire at the Robertson home and works backwards from there. This is the perfect mystery drama novel.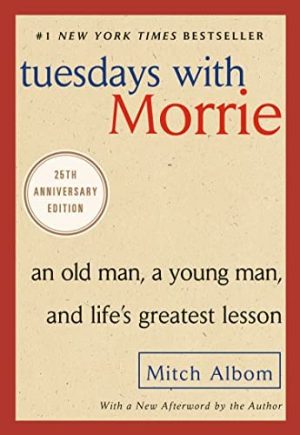 4. Flowers for Algernon
I can honestly say that if you want to change the way you think about the world, Flowers for Algernon by Daniel Keyes is the perfect book for you. It is a tear-jerker, incredibly entertaining, and really connects you to the characters. The short novel is written as the diary of Charlie, who has an IQ of 68. He is selected to undergo an experimental surgical procedure that works on a rat, Algernon. The surgery is successful and his IQ begins to increase, which can be slowly seen in the way that the writing becomes more intelligent and thoughtful, and his life drastically changes. The story is incredibly well-written, and is one of the most compelling and interesting books I have ever read. 
5. Tuesdays with Morrie
Last, but definitely not least is Tuesdays with Morrie by Mitch Alborn. The main message of this book is about the importance of life. I loved this book because I think it is an incredibly touching story with an incredibly important message and undertone. The story follows Mitch getting a phone call from his old sociology professor Morrie, urging him to come visit him. The two start seeing each other every Tuesday, and in those 14 visits, Mitch describes the wisdom, stories, and lectures that Morrie shared with him before he passed away from ALS. It is a short and easy read that will keep you interested and make you fall in love with both Morrie and Mitch. I would recommend this book to anyone who wants to get back into reading or wants to read a meaningful story. It is even more beautiful because it is based on a true story of the author and his mentor. 
Leave a Comment
About the Contributor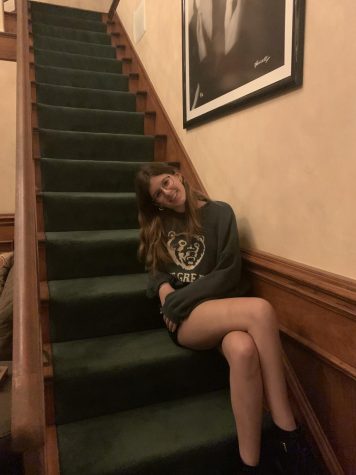 Sofia Goldenstein, Social Media Director
Sofia Goldenstein is a senior  at Milken and this is her third year taking journalism. She enjoys writing about school events and TV shows. She especially...