Four Podcast Recommendations to Get You Through Winter Break
The landscape of I-5 is desolate, drought-ridden, and hilly, and the most exciting landmarks are the vegan Indian restaurant in Buttonwillow and the In-N-Out in Tejon Ranch. If your family is embarking on a California road trip this winter break (or a plane ride or cruise), podcasts are the best way to get you through it. 
I started listening to podcasts in quarantine when it seemed like everyone was starting one. I tried out podcasts from influencers I liked, news outlets, and I found recommendations on TikTok, but only a few stuck. The best podcasts are binge-worthy and you're excited to listen to them every time a new episode is released. Here are four of my favorite binge-worthy podcasts to listen to this winter break.
1. The Dropout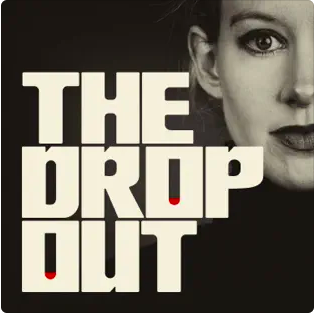 The Dropout podcast explores the downfall of the fraudulent company Theranos and its disgraced founder Elizabeth Holmes. Season one goes over the rise and fall of the company, and dives deep into the people involved. Season two gives an in-depth look into the trial of Elizabeth Holmes. Each episode goes over a different part of the trial and gives updates on the judge, jurors, and lawyers. The Dropout gives listeners information on a subject in the news in a way that's dramatic but accurate. The host, Rebecca Jarvis, gave short updates on the recent trial verdicts. The podcast was also made into a Hulu show starring Amanda Seyfried, which is a true testament to how the podcast immerses you into the world of Elizabeth Holmes and Theranos. Anyone who wants to listen to a crime-investigation podcast with soap opera-like coverage would love The Dropout. The balance between informative and entertaining makes for an enjoyable listen for everyone.
2.
Comments by Celebs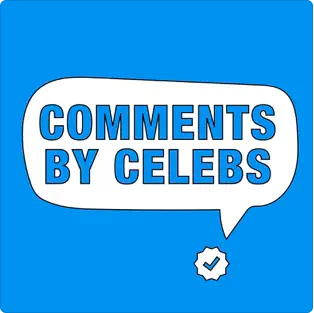 Comments by Celebs is a famous Instagram account that posts screenshots of celebrity comments on other celebrities' posts. Their podcast does a deep dive into the biggest stories in pop culture every week. They also record a special episode debriefing Bravo and the Kardashians each week. The hosts, Emma and Julie, who are two Jewish women living in New York City, approach pop culture passionately and address nuanced issues like family dynamics, sexism, and antisemitism. Although they cover intense issues, Comments by Celebs is usually an opportunity to take a break from our normal lives and live vicariously through the rich and famous.
3.
Anything Goes with Emma Chamberlain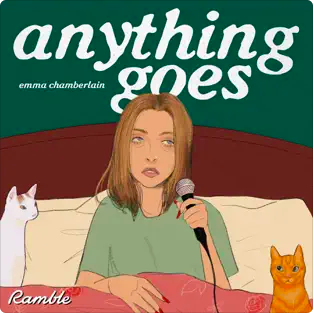 Although Emma Chamberlain started out as a YouTuber, her podcast, Anything Goes, is a great way to get to know Emma. She talks about products she likes, social media culture, her personal life, and more. Every episode makes the listener feel like they're on FaceTime with Emma, and she always says something profound that will stick with you. She made a three-part series about an upcoming culture shift that she predicts. In part one of the series, she talked about social media, and I especially liked how she explained her inactivity on social media. She explained that it is hard to be original on social media because everything has been done, so she feels less inspired. Topics like these really help the listener understand parts of Emma that are hard to understand just from her Instagram or YouTube. 
4.
NPR Up First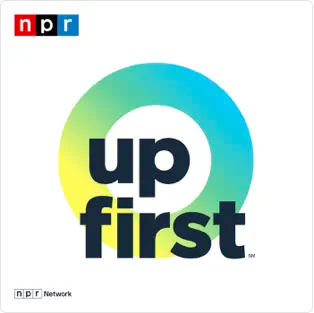 NPR Up First presents the top three headlines of the day in a digestible way. Every episode is about 15 minutes long, and is a great way to start the day or catch up on current events. The podcast is easy to listen to, and a great way for teens to start keeping up with local and national news. The podcast is hosted by NPR hosts who bring in correspondents from all over the world to report on their expertise. The podcast also keeps listeners updated on ongoing stories, like the protests in Iran over the murder of 22-year-old Mahsa Amini, the January 6th trials, and the Russian war in Ukraine. Although they often talk about intense topics, the hosts have a camaraderie that shines through, especially at the beginning of each episode. The podcast is hosted by two NPR journalists each episode. It is usually a combination of Leila Fadel, Steve Inskeep, Rachel Martin, and A Martinez. Saturday episodes are hosted by Ayesha Rascoe and Scott Simon, and on Sundays, Rachel Martin hosts a special episode that features a topic from another NPR show from that week. This is my favorite way to hear the news and it is convenient and easy. 
Leave a Comment
About the Contributor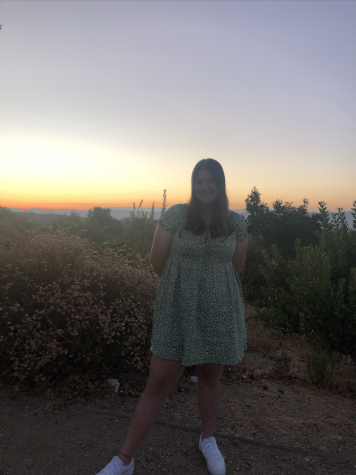 Miriam Herstein, Deputy Editor
Miriam Herstein, The Roar's Deputy Editor, is a senior at Milken who has been in Journalism for two years. While she enjoys writing about student clubs,...