Saturday Night's Alright (For Ranking): The Five Best Elton John Songs
He's one of four musicians to sell over 200 million records. He's recorded two albums that have sold over 20 million copies. He's won five Grammys, two Oscars, and is a member of the Rock and Roll Hall of Fame. I am, of course, referring to Elton John, who in 2018 announced that he was embarking on his final tour. And now, after 179 shows and numerous delays due to COVID, Elton John is finally coming to Los Angeles. John will be playing at Dodger Stadium, which was home to his iconic 1975 concert, a concert so legendary that it was used as the poster for the 2019 biopic of John, Rocketman. So, as the singer's illustrious career comes to a close, which five songs showcase John at his best?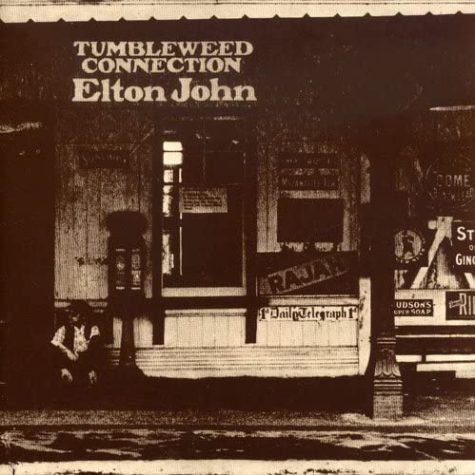 "Love Song" (1970)
"Love Song", released in 1970 with the album Tumbleweed Collection, isn't one of his most celebrated songs. It doesn't have a Wikipedia page, and despite the title, it isn't even included in the compilation album Love Songs. To be fair, it is a cover, with John's version being a duet between him and Lesley Duncan, the original singer and writer of the song. However, with plenty of other covers, such as "I Will Always Love You", being considered the height of Whitney Houston's career, "Love Song" should be considered one of John's best. The song is relatively short, with only two verses, but it's very sweet. A switch from his usual rock music, "Love Song" is much more calming and tranquil than his other work. This makes it a very effective song to calm down to, as it's much more tranquil than the rest of John's discography.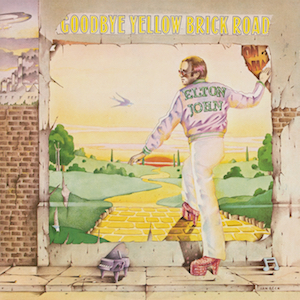 "Goodbye Yellow Brick Road" (1973)
Elton John's farewell tour is entitled the 'Farewell Yellow Brick Road Tour,' after this song, and it's not hard to see why it was his choice. The lyrics describe returning to a simpler life and rejecting opulence. The reason for John's retirement? In an interview with Anderson Cooper, John said, "I have had an amazing life and career but my life has changed. My priorities are now my children and my husband and my family." Beyond the metatextual meaning of the song, however, lies one of John's best compositions. There may not be a better moment in an Elton John song than John hitting the high note of the final line in the second chorus. There's a reason it plays during the climax of Rocketman.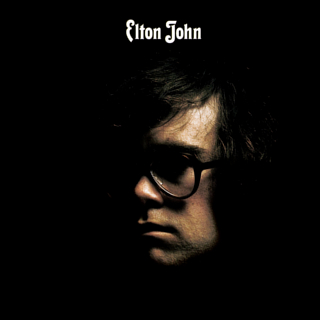 "Your Song" (1970)
Is it a boring choice to put in the top five? Maybe. After all, it's been included in every version of Rolling Stone's 500 best songs, and has been played at almost every concert of John's. But there's a reason it's been so acclaimed. The lyrics of "Your Song" are extremely discernible, which makes it fun to sing along to. It also has very memorable lyrics, due to unique phrases like "If I was a sculptor, heh, but then again no," or "…I've forgotten if they're green or they're blue."  In an interview with Rolling Stone, John Lennon describes this song as "the first new thing that's happened since [The Beatles] happened." Once again, it's very easy to see why it was picked as the song Ewan McGregor uses to seduce Nicole Kidman in Moulin Rouge!, given how sincere the song is.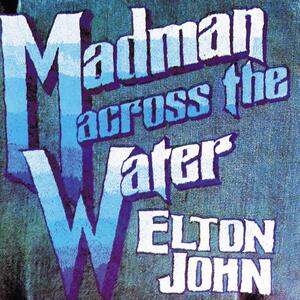 "Tiny Dancer" (1972)
"Tiny Dancer" might be the most famous song of Elton John's career, which is impressive given how it originally didn't manage to pick up steam in either America or the United Kingdom. However, in part due to a boost of popularity after being featured in the 2000 film Almost Famous, "Tiny Dancer" has become recognized as one of the greatest songs of all time, being number 47 on Rolling Stone's 500 best songs of all time. The crescendo reaching the final chorus is so well done that it alone would put it on the list, but it is surrounded by a very delightful melody and interesting albeit somewhat nonsensical lyrics.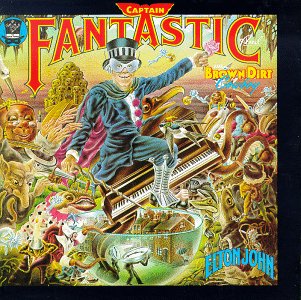 "Someone Saved My Life Tonight" (1975)
"Someone Saved My Life Tonight" is one of John's longest songs, clocking in at almost seven minutes. However, none of that time is wasted, resulting in what is both Elton John's best and also one his most personal songs. "Someone Saved My Life Tonight" tells the story of John's attempted suicide in 1968, which was prevented by John finding solace with friends, specifically Long John Baldry, who is the eponymous "someone." It's very evident that this is an extremely personal song for John, as the lyrics state that he is now "a butterfly / And butterflies are free to fly." This stanza feels so triumphant that they could only have been sung by someone who had this exact experience.
As mentioned earlier, John is retiring to spend more time with his family. Looking back, this shouldn't be a surprise. Multiple songs on this list are about the perils of fame and show business. So even though we'll miss his melodies, his lyrics, and his performances, it's important to invoke Dr. Seuss by saying "Don't cry because it's over, smile because it happened."
View Comments (2)
About the Contributor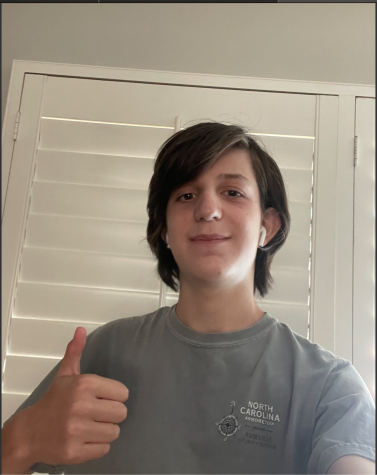 Micah Green, Staff Writer
Micah Green is a junior at Milken, in his second year as a staff writer for The Roar. He was previously a general sports correspondent for the Phenom news...