"It's the Main Attraction": The Poignant Meaning Behind Elliott Smith's Best Song
"King's Crossing" by Elliott Smith follows me around like a shadow. It first started its pursuit in my sophomore year of high school on the bus ride back home from school. Then it became a symphony along with my thoughts. "The King's Crossing was the main attraction." "All you can do now is watch the shells." "Falling down like an omen, a setting sun." The song bewitched me with its mesmerizing steady beat that distracted me from its obvious message: substance abuse with heroin.
Smith is a master of disguising his depressing lyrics through killer tunes that divert the listener, as seen in his album Figure 8, which is overlooked as his saddest album due to its upbeat melodies. His lyrical genius is not talked about enough, especially in this song, which enhances the argument that Smith is one of the greatest songwriters of his time. People should focus more on the stories he shared with the world, and not only on his equally important melodies.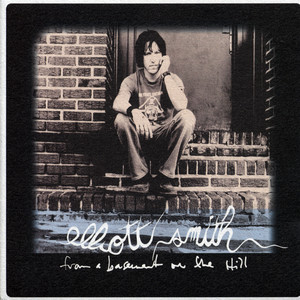 The creative song starts off with someone talking but it is hard to make out what he is saying, which sets the stage for a well-thought-out and catchy song. One can interpret the talking as a voice that comes with his addiction to heroin and how normal conversations and day-to-day life becomes distorted and unclear.
The judge is on vinyl, decisions are final
And nobody gets a reprieve
And every wave is tidal
If you hang around you're going to get wet
This verse talks about how easily people can get hooked on heroin. Smith says that even trying it once is dangerous. Smith cried out to people in this song to warn them to steer clear of the dangerous path he went down. The line "the judge is on vinyl" is proof that Smith's reasons for his addiction are made clear in his discography, where he talks a lot about his heart-wrenching childhood and his ongoing battle with depression. This is especially apparent in the songs "Needle in the Hay" and "Pitseleh."
Frustrated fireworks inside your head
Are going to stand and deliver talk instead
The method acting that pays my bills
Keeps the fat man feeding in Beverly Hills
Smith cleverly refers to his heroin addiction as "method acting," which portrays to the world that he felt like a walking corpse because it was not he who was living, it was someone controlled by substances. In a sense, Smith was method acting throughout his whole life by pretending to be something he is not, because he was never in control. The pounding drums and serene voice that accompany this powerful story hypnotize the listener with melancholy comfort, which is part of the reason Smith's lyrics are overlooked by the average listener.
It's Christmas time
And the needles on the tree
A skinny Santa is bringing something to me
His voice is overwhelming
But his speech is slurred
And I only understand every other word
Christmas is presumably the happiest time of the year for many Americans who are consumed by the childlike innocence of the glistening lights on the Christmas trees, and idolizing Santa. However, Smith's version of Christmas is much different. He juxtaposes the joy of arguably the most commercialized holiday with the need to get high and the joys that come with it. Even in the most innocent times, Smith's substance abuse follows him by distorting Santa into someone whose big red bag is filled with heroin that he gifts to Smith: "A skinny Santa is bringing something to me."
Give me one good reason not to do it
(Because we love you)
So do it
However, there are parts of the song that are bluntly sad. In this verse Smith is asking the people he loves if they can give him one reason not to shoot up again. In one version of the song, his girlfriend at the time, Jennifer Chiba, hazily responds with "Because we love you." Yet, he ignores her with "so do it," because no reason is good enough for him.
This is the place where time reverses
And dead men talk to all the pretty nurses
Instruments shine on a silver tray
Don't let me get carried away
Don't let me get carried away
Don't let me be carried away
Smith powerfully ends the last verse by begging for help. Smith is telling the world that he wishes his life were different and that he wishes he had control of himself instead of the "instruments [that] shine on a silver tray." The ending leaves the listener with a feeling of emptiness and confusion because the song starts to get a little more energetic at the end despite being the saddest part of the song. This is the part of the song where Smith explicitly says he regrets his choices, yet he has no power over his actions. His unique voice is equally as passionate as it is calm, and tied together with these complex metaphors creates the perfect concoction of a compelling song that lasts longer than 4:57 seconds.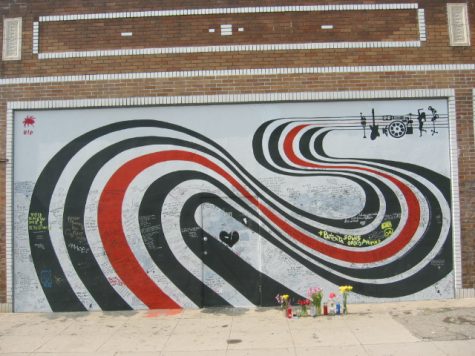 As Smith once said "'Depressing' isn't a word I would use to describe my music. But there is some sadness in it—there has to be, so that the happiness in it will matter." Perhaps the reason why his most depressing songs are the most energetic is because it urges the listeners to be happy, which is something Smith could never achieve.
Leave a Comment
About the Contributor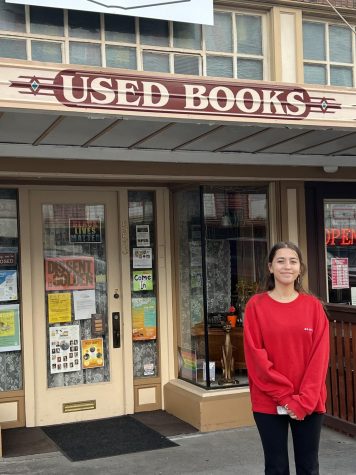 Kylee Harel, Staff Writer
Kylee Harel is a junior at Milken Community School, and this is her first year writing for The Roar. Through journalism, Kylee hopes to express her love...