Locked out of Malibu: Police Not Allowing Super Cars into Malibu Country Mart
On April 2, car enthusiasts all throughout Southern California were washing and preparing their cars for the weekly Malibu Cars and Coffee meet when all of a sudden, the Los Angeles County Sheriff's Department put out a post on Instagram stating that the car meet impeded the local businesses' ability to operate. The Sheriff's Department then further stated that they would begin to heavily enforce vehicle codes and that the event would no longer be allowed.
View this post on Instagram
Malibu Cars and Coffee started back in 2014 as a weekly meetup of exotic cars and occasionally famous people, such as Kevin Hart, Jay Leno, and Jerry Seinfield at the Malibu Country Mart. This weekly event is open to people of all ages, and usually hosts crowds of car enthusiasts. Although this event is mainly filled with supercars and exotic cars such as Lamborghinis, McLarens, and Ferraris, there are usually other types of cars such as luxury, classic, and imported cars. This weekly meetup populates all the businesses at the Country Mart, but leaves no room for Sunday brunch visitors to park in the main lot.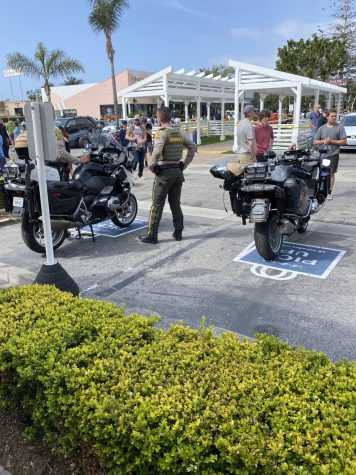 Since the Sheriff's Department's announcement, there has been a greater presence of sheriffs at the Country Mart. Sheriffs were giving tickets to drivers of these exotic cars for minor infractions such as not having a front license plate, having window tint, and more.
Although many drivers of these exotic and modified vehicles were getting ticketed, drivers still continued to fill the lots and businesses while taking the risk. A few months after, the Malibu Country Mart made the parking lot valet only, which completely prevented the exotic car show from happening. A few people have tried to park at the parking lot across the street at Malibu Bluffs Park, but the car show has not been as populated since. There are barely any cars and not nearly as many people as when the event took place at the Country Mart. Also, the price of the cars at the new spot has decreased heavily.
Former Milken student Josh Berookhim used to participate in this event almost every weekend. He stated, "None of the drivers ever did any dangerous stuff, and it helped crowd the businesses and helped them get money." Further, he stated, "There was no reason to shut it down." Most people participating in the event would go eat breakfast at Marmalade Cafe or grab a drink from Starbucks.
An avid participant in the automotive community, Seth Cohen '23 really enjoys going to auto shows and learning about vehicles. Although he has not been to the Malibu Cars and Coffee event, he said, "It seems really cool, I would've liked to go. But now that it's shut down," Cohen said, "I don't have that opportunity." Many people in the automotive community share the same feeling. 
A frequent participant of the Malibu Cars and Coffee meet, Levi Schmuel '23 said, "I believe the event was ruined and shut down because of the few people who would set a bad example for everyone". Sometimes, people would create a hazardous environment for visitors at the Country Mart. These people would attempt to do dangerous acts such as drifting or racing, which can potentially hurt others around them. When the police saw these few people engage in these dangerous acts, they shut the entire event down so no one else would be able to.
The Roar reached out to the Los Angeles County Sheriff's Department in Malibu for comment, but has not heard back.
View Comments(1)
About the Contributor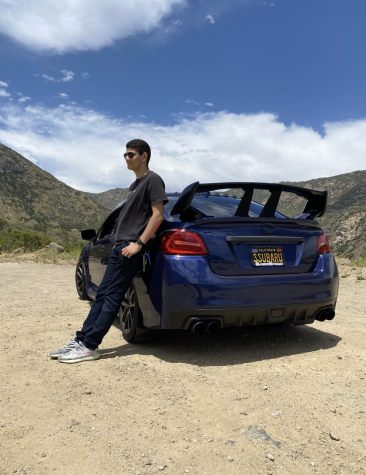 Aidan Dorner, Staff Writer
Aidan Dorner is a senior and this is his first year taking Journalism. He is eager to write about current events, hoping to better understand the inner-workings...