Trader Joe's Has Everything (but the Bagel)
Every day I walk into school, holding my lunch box, filled almost entirely with Trader Joe's products. They stay neatly packed in Ziploc bags and Tupperware until 9:45 when the hallways swarm with students, using their 15-minute break to catch up with friends and, in most peoples' cases, eat a snack. Many of my friends crowd around a large table in the senior area, talking about upcoming classes and assignments. When I unzip my lunchbox, however, the conversations pause. I take out my morning snack, and people swarm around me, sticking their hands in the Ziploc bag, trying to take one of my Peanut-Butter Filled Pretzels or a Multigrain Cracker with Spinach and Kale Greek Yogurt Dip. Sometimes I come to school with regular pretzels or fruit, but no one swarms around me to try some. What's the difference? Those pretzels and fruit do not come from Trader Joe's.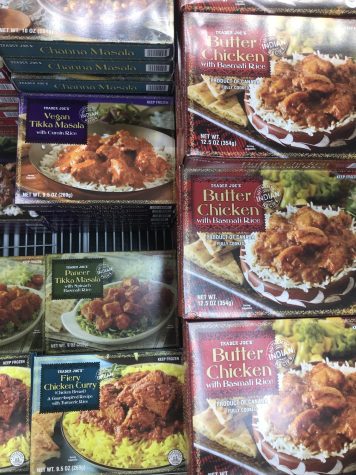 The store is a favorite among Milken families. Trader Joe's is a grocery store chain that has locations across the United States. The first location, however, is in Pasadena, CA, and was opened in 1967. Many Milken students bring snacks and lunch items from Trader Joe's, and students can be heard talking about its products at the lunch table, as well as around school. Trader Joe's prides itself on the way that the company runs. Not only is the customer experience of utmost importance, but it also makes sure to give back to the local community. It also has the same products you can find in other stores, but the packaging and flavors are often more appealing. Its titles and packaging are unique and they give the food more personality. Employees at Trader Joe's are friendly and knowledgeable about products, and they are a diverse group of people.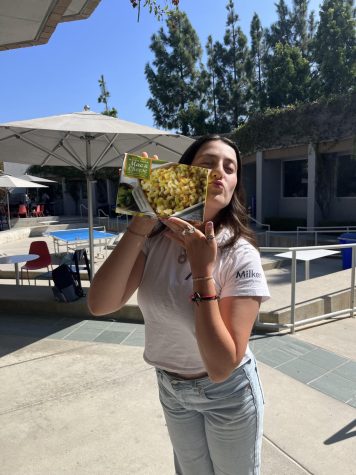 Milken students and teachers cannot get enough of Trader Joe's products. Ms. Garcia, who teaches math, warns: "Don't go to Trader Joe's hungry because you'll buy way too many snacks."
Noa DeBasc '23 likes how creative and innovative the products are. When asked her favorite product she said, "That's such a difficult question. That's like asking me to choose between children." Some of her favorites, though, include the Everything But the Bagel Seasoning and the Chili Lime Flavored Rolled Corn Tortilla Chips (which are more commonly known as "Trader Joe's Takis").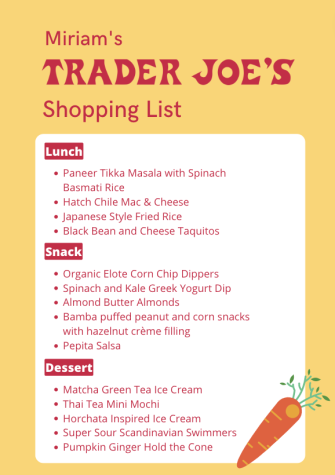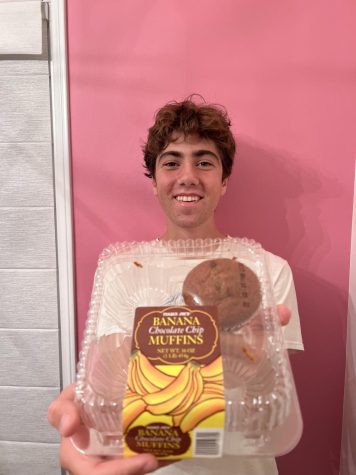 Zev Gaslin '23 is particularly passionate about the Banana Chocolate Chip Muffins. Every week his family's groceries include a box of muffins. One week, however, his mom came back from Trader Joe's and explained that they were out. He thought that maybe they were just out that week. "I waited patiently," Gaslin said, "I went with her the next week, there were no muffins. After I found Molly the Monkey and got my lollipop, I asked the [employee], "Do you have any banana chocolate chip muffins?" The employee told Gaslin that his store was not selling them anymore. Gaslin went home upset, and at his mom's advice, he wrote a long email to Trader Joe's about why he loved the Banana Chocolate Chip Muffins. 
To his amazement, "The next week they were back in stock."
Ethically, Trader Joe's makes sure that its practices align with the values of the people who are shopping there. Its website has a section that explains how they discontinue products to make room for new ones, but the company is responsive to feedback like Gaslin's. According to its website, "we welcome you to share your thoughts about a product you miss.  We make no guarantees, but we do take customer requests into account when we develop new products or revisit old favorites." According to its website, Trader Joe's donates items that are not sold in time but are still fit to eat to local food pantries and meal providers. The company also takes real steps to improve Diversity, Equity, and Inclusion at its stores, including supplying items from Black-owned businesses, providing scholarships for crew members, and hiring people over 55 years old.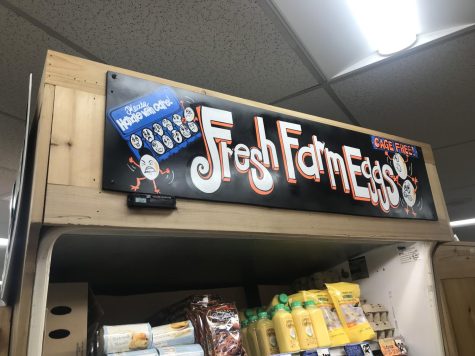 DeBasc finds comfort in the employees.  "It [feels like] a neighborhood store even though it's a big chain, [and] you can always rely on it," DeBasc said. Trader Joe's advertises itself as "Your Neighborhood Grocery Store." Although there are over 530 stores around the U.S., each store is unique. Not only are food displays different, but every location also has original artwork on product displays, walls, and shelf labels. Every store has a designated Sign Artist who makes the art for each store. Mariah Craig, a sign artist who has amassed over 22,000 followers on TikTok (@mcc.calligraphy), posts videos about her job working at Trader Joe's. She has worked at Trader Joe's for eight years and has specifically worked on art for six years. After being contacted via Instagram Direct Message, she told me that she "really appreciate[s] being a part of a company that supports and hires local artists." At Trader Joe's she gets to take "art tours" at different locations to see their artwork and learn from other sign artists. 
Craig loves these art tours because sign artists can work together to "make Trader Joe's as a whole a more creative, fun, and expressive place."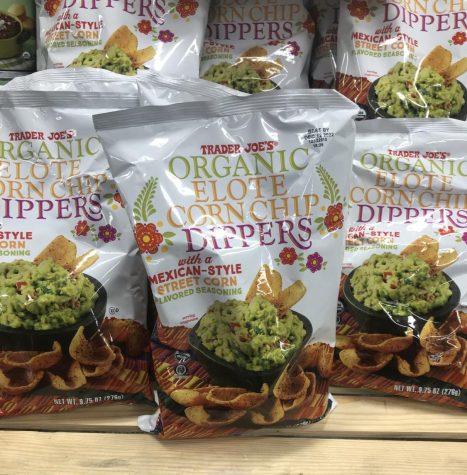 The branding and marketing of Trader Joe's contribute to why it is the best place to shop. When I step into bigger grocery stores in LA, I am immediately hit by big displays of products from brands that can be found everywhere. Trader Joe's products are colorful and they aren't about the brand on the bag. They are about the food inside. 
Whether it's something quick to heat up in the microwaves at school, or a bag of snacks to pass around the grade area, Trader Joe's is a great option for Milken students. Trader Joe's is the full package when it comes to grocery shopping. It has high-quality products, and the store is welcoming and fun.
View Comments (1)
About the Contributor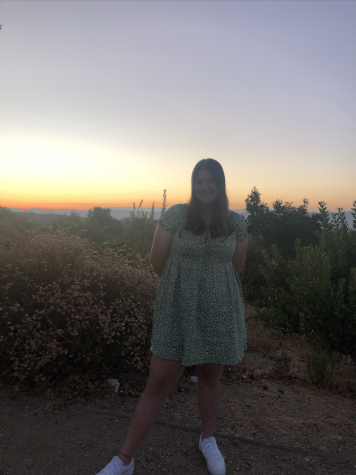 Miriam Herstein, Deputy Editor
Miriam Herstein, The Roar's Deputy Editor, is a senior at Milken who has been in Journalism for two years. While she enjoys writing about student clubs,...