Angel City FC Makes its Official Debut, Already Taking Steps Toward Equitable Pay
Almost nine years ago, I sat in an interview panel at a soccer camp with Mia Hamm, arguably the most famous women's soccer player in history, who at the time was involved in the creation of a second men's professional team LAFC (Los Angeles Football Club).
 As an eight-year old who grew up in LA with my own dreams of being a pro like Hamm, I innocently asked the question to the female icon: "Why are you choosing to make a second men's team in LA instead of a women's team?" She went on to respond with explanations and words far too large and complicated for any average eight-year old to understand, to the point that it did not even sound like English. The only words I remember were something about a "complicated infrastructure". To me and my camp-mates, it was disheartening to not hear a single valid reason as to why just another mediocre men's team would flourish before a women's team was even established in one of the biggest cities in America.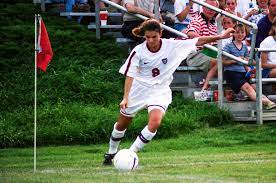 And now, 10 years after a second men's team was founded, Los Angeles is finally home to a professional women's team. Not only that, it is home to a team that is breaking the barriers that have restricted women's soccer for so long.
The U.S.'s professional women's soccer league, the NWSL, was established in 2012 with members in many cities across the country. In July 2020, Angel City was announced as a new NWSL member set to play their first games in April 2022. And now, two years later, the team has played its first game against another new team from SoCal, the San Diego Waves. Angel City is the first in the NWSL to be founded exclusively by women.  Interestingly enough, Mia Hamm is among the top investors for the team.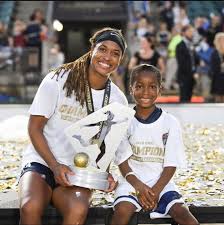 However, the team is more than just 11 players on a field. One of Angel City's primary goals is to end the long-standing issue of the pay gap between men's and women's soccer in the United States. The US Women's Soccer team, despite winning four World Cups (compared to the men who have yet to win one) and generating more revenue, still earn much less than the men. While there are other factors involved and the debate is complicated, the point remains: women soccer players need to be paid more.  Male athletes are paid enough that they have the financial stability to be able to focus on one thing: improving at their sport. A professional athlete is a full-time job where one must dedicate their entire body, health, and way of life to be as best as possible. However, women are so frequently underpaid that it is a more than common occurrence to work a second job during the off season. Which, for any professional athlete, is absurd. For example, Jessica McDonald, a FIFA World Cup champion, had to work 10 hour shifts at Amazon to make ends meet for her and her son. And McDonald is a US National Team player. For players who play exclusively in the NWSL, the disparity is even worse.
And that's where Angel City comes in. It is the largest female-owned and led team in professional sports, and it has already begun taking steps to lessen the pay gap. They have begun giving players larger portions of the ticket sales and creating better work opportunities for after their soccer careers. The average salary of a NWSL player comes in at $54,000. However, they have just recently given one of the highest paying contracts in the league to Christen Press, a US National team player who is one of the best in the game. Her 3-year contract gives her a salary of $700,000 dollars. A stark difference from how most NWSL players have been paid, and definitely a huge stride in the trek towards equitable pay. From what it looks like, Angel City is a dream come true in the progression of women's soccer. Little girls no longer have to wait to see their home represented by women who share their same passion. They no longer have to wonder why another men's team would come before themselves, and wonder why it felt like the women they looked up to were not on their side. 
Leave a Comment
About the Contributor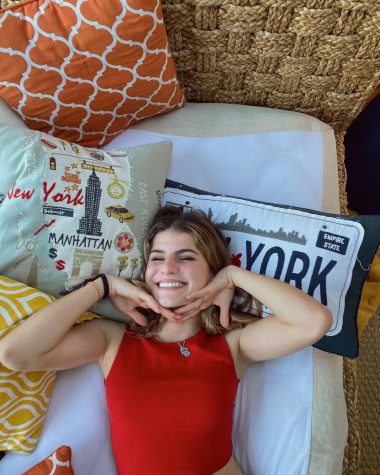 Stella Goldstein, Staff Writer
Stella Goldstein is a senior at Milken and this is her second year writing for The Roar. She decided to take Journalism this year because she loves writing...