House Competition Erupts Into Sectarian Violence
Houses Ramon, Lazarus, Brandeis, and Hekmat are now locked in a brutal civil war with large-scale fighting across the Milken campus.
Introduced in 2020, the nascent house system sought to divide the student body into four different groups named after important Jewish figures – Houses Ramon, Lazarus, Brandeis, and Hekmat. It has achieved its goal all too well.
Over the last week, Milken has become inflamed with rabid factionalism, in which house affiliation has trumped school identity. Gangs of angry students roam the halls, beating up rival groups and looting unprotected classrooms. The violence has gotten so bad school officials must now be escorted under armed guard so they won't be caught in the crossfire. 
It all started with a dispute during Monday's Purim Basketball game between Houses Brandeis and Ramon. A Ramon player, Evan Shaham '23, was continually fouled, and after a crushing defeat, Ramon loyalists sought to exact justice on Brandeis players. What followed was a steady escalation, with heavy-handed retribution bringing in the two other houses; Hektmat sided with Ramon, and Lazarus's historic ties made allies of Brandeis.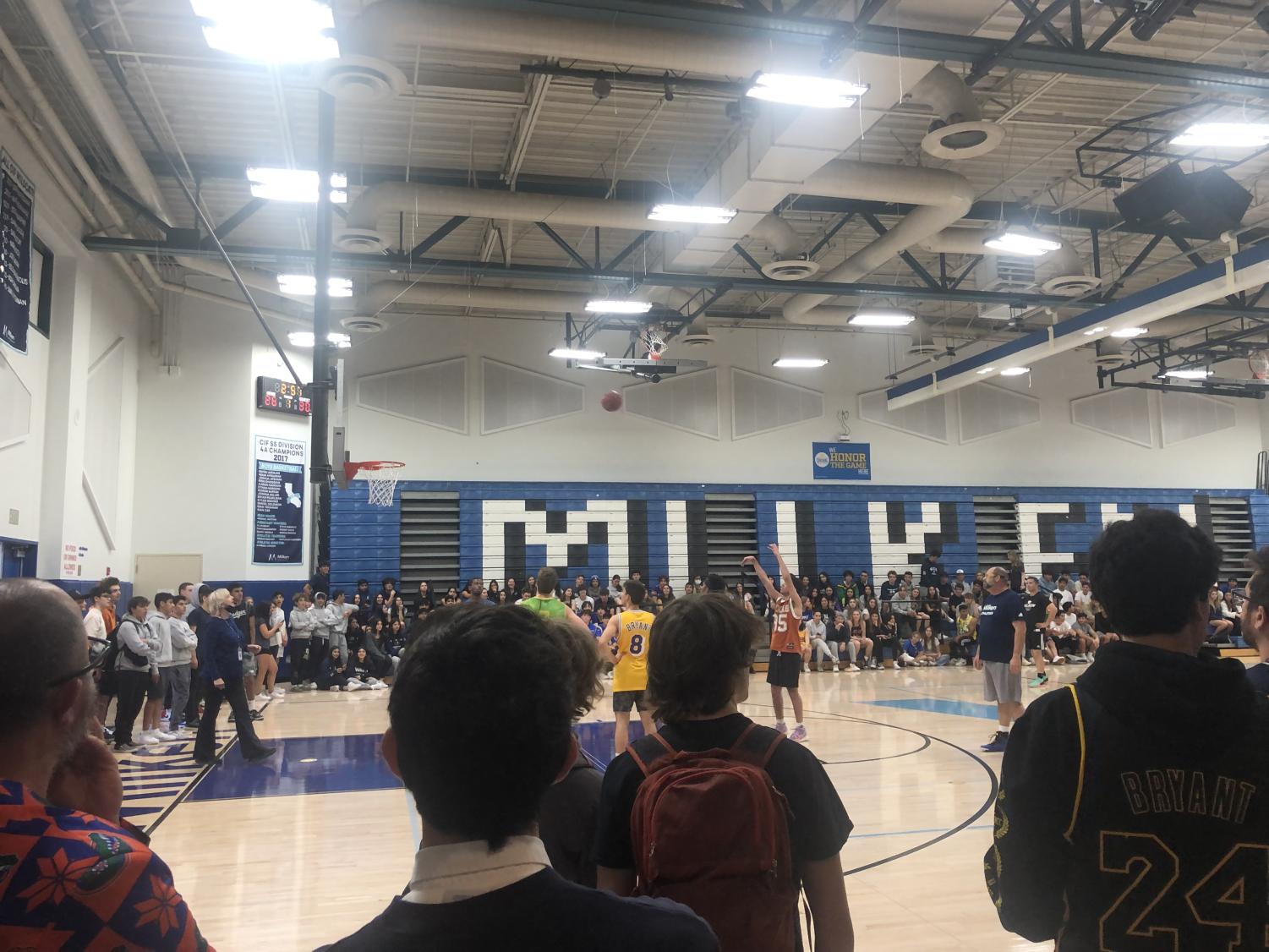 This outcome was all but inevitable. Since the beginning of this year, the administration has sought to stoke house divisions, with numerous competitions and continuous emphasis on house points. A huge sign counting each group's standing is even displayed prominently in the 11/12 division hallway. All this worked to anger students and charge discontent. Much like other conflicts, the basketball game was but the straw that broke the camel's back.
While the pathway through is grim, some bright spots are beginning to emerge. A teacher vs. student pre-Purim basketball game on Wednesday has instilled some kinsmanship among students by realigning their anxieties from students against the school. Beyond that, outside-of-school friendships resume and off-campus blows change to embraces.
Even still, some in the administration regret their decision. "I had no idea it was going to get this bad," says Mr. Lindsay, 11-12 division head and a big proponent of the house system. "I guess the lesson is: Competition beats unity."
Purim stories are fictional, satirical stories to celebrate The Roar's favorite Jewish holiday, Purim!
Leave a Comment
About the Contributor
Edward Gillman, Writer
Teddy Gillman is a junior at Milken, and is in his second year doing writing for the Milken Roar. He joined Journalism because he likes reading the news,...