Mandatory and Immediate Separation Between the 11th- and 12th-Graders
On one bright and sunny A-Day Friday, Mr. Rainer and Mr. Lindsay were roaming the halls of the 11th- and 12th-grade divisions' area when they stumbled upon a big group of students gathered in the amphitheater playing ping-pong. "Is that student in 11th-grade or 12th-grade?" Rainer asked Lindsay. "I have no idea," Lindsay replied. Suddenly, the two realized they had a problem: They couldn't differentiate between the 11th and the 12th graders. They hurriedly called a mandatory staff meeting and gathered all of the teachers into the tiny 11/12 teacher office. All the teachers patiently waited for what they had to say. 
"We have found a severe problem at our school. The juniors and the seniors have merged into one division.  It has gotten out of hand," says 11/12 division Dean, Mr. Lindsay. "It is affecting academic success in our school and must be brought to an end." Juniors and seniors have been caught ditching classes, hanging out in each other's areas, and partying with each other at events outside of school. They've even been dating and forming friend groups together. Unlike previous years, the two grades have basically formed into one, creating one massive 242-student 11-12 grade. Finally, the administration is getting involved: There will be new regulations put in place in order to separate these two grades. 
These new rules include: 
The junior area will now be moved to the area in front of the fourth floor to provide more space between the two grade areas. 
On weekends, the new Dean of Separation, Philip Rainer will strictly prohibit fraternization.
There will no longer be inter-grade class; every class will only have members from one grade.
New hallways for the 11th and 12th divisions to maintain separation.
The 11th- and the 12th-graders are furious that the deans are canceling the lips-oriented Kehillah-ing that students had thoroughly been enjoying for the entire year. Administration intervention has been rampant throughout the last couple of weeks, even resulting in the breaking up of parties on the weekends, and splitting up hangouts between friends. "Mr. Rainer came to my house and removed my girlfriend," cries Jack Milkes '22 after he was forced to break up with his junior girlfriend in order to adhere to school rules.
This is only one example of the multiple couples who were forced to break up due to this new rule. "My math class feels so empty without all of the juniors because they were forced to be in different classes," says Lauren Bernstein '22. "My teachers are so overworked because they have to teach double the amount of class."
Overall, the school administration hopes that these new regulations will make the 11th- and 12th- graders hate each other again, like they did in the golden age.
Purim stories are fictional, satirical stories to celebrate The Roar's favorite Jewish holiday, Purim!
Leave a Comment
About the Contributor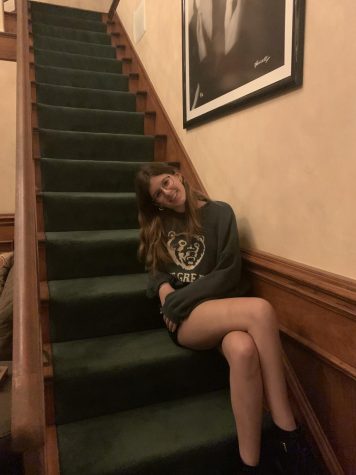 Sofia Goldenstein, Social Media Director
Sofia Goldenstein is a senior  at Milken and this is her third year taking journalism. She enjoys writing about school events and TV shows. She especially...