Milken Finds Clear Solution for Garbage Problem
Silicon Valley. Harvard. Milken. What do these three places have in common? They are the birthplace of game-changing innovations. Milken has announced its implementation of a completely invisible barrier between the trash and recycling bins. This astounding feat was accomplished by a team of the 9th grade's best and brightest in the Guerin. 
These technological advancements have come after Milken drew ire from students and teachers alike for not properly separating the trash and recycling bins. Previously, Milken had given no explanation nor any recognition of the bins not having a barrier. These problems are over with this new creation.
"It's great that my school is finally doing its part to help the environment, even if I can't see it," said Austin Cefalu '24. 
When he attempted to use the technology, Cefalu noticed he couldn't feel it either. "I have to assume that Milken making it untouchable was part of the technology," he said, "After all, Milken would never tell us something that wasn't true."
While comments like these echo the majority opinion of the Milken student body, some members of the community have decided to retaliate against this new policy. Ms. Crane, for example, dedicated her entire Friday E block class to explaining why the barrier was not scientifically possible. These comments, however, seemed unheeded. One anonymous source in the class reported that they "forgot everything" and were "not paying attention," before running to their parent's car.
Despite the amazing technological advances, several parents have complained about the lack of implementation outside of the trash bins. This uproar compelled the administration to send out an email about new uses for the invisible material. The email, sent out on March 10th, read, "We plan on using our new technology in several other cases. While we will contact you later with further updates, we are prepared to roll out a new line of invisible Milken brand masks. These will sell for $50 on the Milken merch website. However, students who provide a religious exemption can get them for free from the office."
Purim stories are fictional, satirical stories to celebrate The Roar's favorite Jewish holiday, Purim!
View Comments (1)
About the Contributor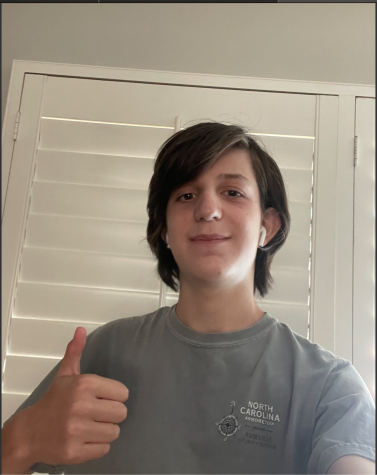 Micah Green, Staff Writer
Micah Green is a junior at Milken, in his second year as a staff writer for The Roar. He was previously a general sports correspondent for the Phenom news...