Voices from TIF: Tiferet 2022's First Couple of Weeks
"When I found out I was going to Israel for TIF,  I was overcome with excitement and a bit of nervousness." Stella Dolkart '24 wrote in a direct message on Instagram during the third week of TIF. "The nerves didn't set in until I got there and I got a bit homesick. [However,] the more I stay here the happier I become, and [I can tell that the] closer connections I'm making with people will last a lifetime."
TIF 2022 is the third cohort to be affected by COVID. In 2020, TIF participants were sent home after about a month and a half due to COVID, and TIF 2021 was pushed back by two months because the Israeli borders were closed. TIF 21' had a strict 10-day quarantine and they had to miss out on certain experiences like Yad Vashem and Gadna, an Israelli military training program. Due to the rise of the Omicron variant, Israel's borders were closed on November 28, 2021. There was some uncertainty about the border because it was unclear whether or not the government would extend the closure, but luckily, Israel reopened to all fully-vaccinated travelers on January 9th. Because this year's cohort has the full four-month trip, this TIF group represents a relative return to normalcy after almost two years of a global pandemic. 
The Tiferet Israel Fellowship is a semester-abroad program in which Milken 10th graders learn at Alexander Muss High School in Israel. They take classes and travel all around Israel together. The 2022 cohort left on January 27. For the past couple of weeks, they have been traveling around Israel and learning about its rich culture and history. On each tiyul, which means trip in Hebrew, students break up into groups based on Israel Studies courses. The Israel Studies curriculum goes in chronological order from Biblical times to modern Israel. Every day, students go to Israel Studies and learn, then later in the week they travel to a place that relates to what they're learning. Two TIF participants, Arielle Elias and Natalie Sudar share their experiences.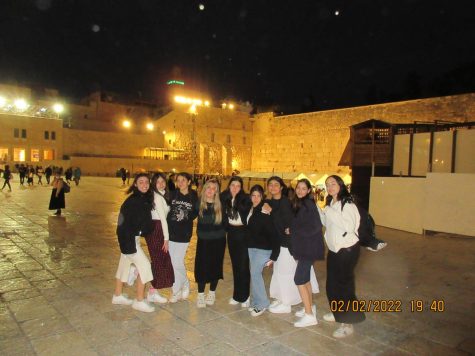 Arielle Elias on the First Tiyul
Today [February 1] we went to Tel Gezer. Tel Gezer is between Jerusalem and Tel Aviv, about the middle of Israel. This site is from the Middle Bronze Age and is from 3,000 BCE. This relates to the lesson about Abraham's journey of coming to Israel to make a people because it shows the people and society that was in the land that he came to and how they functioned. It also shows how to make a good town by exemplifying the four D's: dine, drink, defense, and drive. We also learned about how to find the date of a site, which can be done through carbon dating, and by finding something in the layers that will tell us what time period it is from, like pottery. We discussed the archeology of the gates of the city of the Canaanites and also the cave that they built and how they had to be united as a society to build it. This affected me because it showed me how society was in the Middle Bronze Age and how the cities were constructed. I learned that Judaism has many layers and is so complex and amazing. I enjoyed learning more about this amazing land and all the historical sites. The hike was very fun and it was such a fun first Tiyul.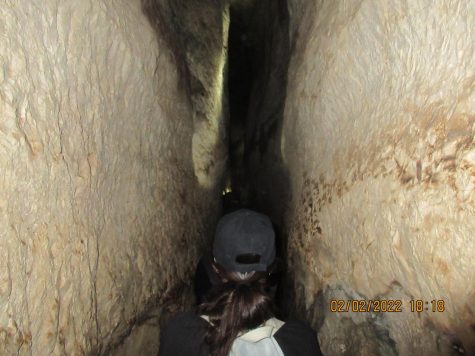 Settling in with Natalie Sudar
Recently we went to the city of David, which is the original city where the Temple stood. We walked through the entire site, saw remnants of what may have been King David's castle, and walked through an ancient water tunnel the length of five football fields. 
Another experience I have had on Tif was during one of our many bus rides. In my group, we enjoy blasting music super loud on the bus. We were on our way through the West Bank, headed back to campus, and we blasted music and moshed in the bus.
 Later that day we got back to Hod and had to wash our clothing, so we took the shopping carts that we use from the store and pushed each other, with our clothing, to the room where our clothes are washed.
 I have also developed close relationships with kids from Semester, the kids that don't go to Milken that stay at Alexander Muss for 4 months. Yesterday we hung out in the hammocks while it was pouring rain, and drank hot coffee while listening to music. We also love hanging out in the podcast room and joking around using the microphones. 
Leave a Comment
About the Contributor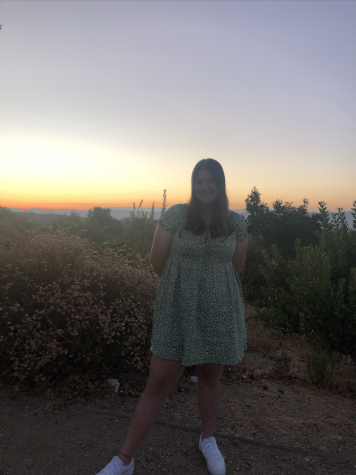 Miriam Herstein, Deputy Editor
Miriam Herstein, The Roar's Deputy Editor, is a senior at Milken who has been in Journalism for two years. While she enjoys writing about student clubs,...