Will Hollywood's Latest Bombs Kill Non-Blockbuster Cinema?
Has the comic book genre killed quality filmmaking? That's what some critics would have you believe. The main reason for this supposed end of filmmaking is a lack of originality. A lot of people in the movie business believe that there are too many movies that are sequels, reboots, spin-offs, prequels, or based on other pre-existing intellectual property, like books or shows. These people want movies that start not with already proven characters and stories, but rather the director or screenwriter's. 
The "death" of original content was punctuated last weekend, with the release of West Side Story. The remake of the Best Picture winner from 1961 is a Steven Spielberg-helmed epic that, while based on a movie from 1961, has changes to the script to make it feel original. West Side Story made only just over $10 million during its opening weekend, against a 100+ million dollar budget. This was in spite of Oscar buzz and a director who has done historically well at the box office. West Side Story also has the merit of currently standing at 93% fresh rating on Rotten Tomatoes. But does this even matter if the movie didn't do well money-wise? It probably doesn't. Obviously West Side Story was never going to spawn a franchise. But what about future movie musicals? With West Side Story and In the Heights not doing well, a year that had so many good musicals could ultimately make them dormant for a while.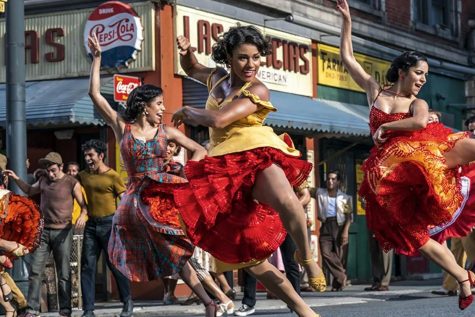 But maybe West Side Story is an outlier. There have been years when a couple well-regarded movies fail, but a couple of other ones succeed. An example of this is In 1994, The Shawshank Redemption bombed at the box office, but other dramas did well, such as Best Picture winners Forrest Gump and fellow-Spielberg movie Schindler's List. 
So let's look at the box office this year. Shang-Chi and the Legend of the Ten Rings was a smash hit. Several popular franchises popped out with more financial successes, impressive given the ongoing COVID-19 pandemic. But looking deeper, there is cause for concern. Every movie in the top five is either a sequel or a prequel, which isn't a great tone setter for the rest of the movies at the top. Only three out of the top 31 aren't part of an established franchise or based off of an older movie, a comic book, a TV show, or even a theme park ride. Of those three, one of them is Free Guy, which despite being an original concept, is a high-octane action comedy starring one of the masters of that genre, Ryan Reynolds. The other two, Old and Raya and the Last Dragon, are made by filmmakers who aren't pushing their limits with these new films, so even with being "new," they don't necessarily feel that way. The problem isn't with West Side Story. So who, or what, is it with?
Some people would have you believe that the fault belongs to the Marvel Cinematic Universe. Since 2008, when the MCU's first movie, Iron Man, was released, Marvel movies have consistently performed well at the theaters. In both that year and every year since then, at least one Marvel movie has been in the top 4 highest grossing movies every year one was released, except 2011. Even in 2011, Marvel still had two films in the top ten. They also had the number one highest grossing movie for three consecutive years starting in 2012 with The Avengers. The MCU has also inspired other franchises to set up expansive universes, such as DC and The Fast and the Furious. There's clearly a popular demand for this style of movie.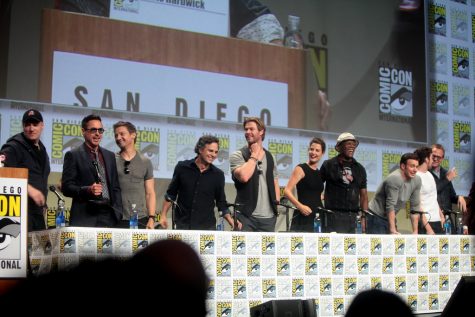 Another possible answer for West Side Story's box office failure is timing. Americans were already making trips to the theater a rare occurrence, only going for the 'big' movies that needed to be seen on a big screen. The COVID-19 pandemic made theater trips even more of a rarity. With tentpole films like Spiderman: No Way Home and Matrix: Resurrections, coming out in the next couple weeks, families who rarely go to the theater are likely to save their trips for those films. COVID has also caused some other superhero movies, like James Gunn's The Suicide Squad, which made only 55 million in domestic gross. Sure, Dune did well despite being released simultaneously on streaming, but a lot of that was due to director Denis Villenueve comparing watching it on a TV to "driving a speedboat in a bathtub." So if audiences couldn't be bothered to go to a theater to watch a superhero movie directed by one of the masters of the genre, then why would they see a period piece musical? 
Despite being the main subject of headlines on box office failures, West Side Story is not the only film to fail despite critical acclaim and a popular cast and crew. Last Night in Soho, released on October 28th, made a little over four million dollars during its opening weekend. Its director, Edgar Wright, was coming off of a smash hit in Baby Driver, which made over 200 million at the box office. The Eyes of Tammy Faye, a Jessica Chastain-led biopic of Evangelist Tammy Faye, also was a flop, despite Chastain's performance generating serious Oscar buzz. Of course, those movies still have some time to recover, however unlikely that that happens. But the question still remains, is it popcorn cinema's fault?
If you want to find someone to blame for the death of original cinema, I would not look at Marvel. In my opinion, the fault lies in the hands of streaming. Audiences simply aren't going to theaters for low-key dramas anymore, partly because of rising theater costs, and partly because of COVID. Nomadland, the 2021 best picture winner at the Academy Awards made a little more than a million dollars at the box office. However it had approximately 139 million minutes of streaming on Hulu, just during the week of February 15th, 2021. The Father, which starred 2021 best actor winner Anthony Hopkins, didn't even clear 2 million dollars of gross. And despite not being completely indicative of streaming numbers, The Father hit a 75 or above on Google Trends in three seperate weeks at the beginning of the year. And studios recognize these facts too. Titane, an indie movie currently in theaters as well as available for VOD, has only been released in 562 theaters by distributor Neon. However, it too has hit high numbers on Google Trends. Simply put, Oscar-type movies are no longer event films. Most don't contain the grandiose special effects of a Christopher Nolan movie, and the Academy stopped nominating infectious laughter comedies a long time ago.
Is there a solution to this "death of cinema?" At this point, there might not be. A way to attract more casual viewers might be to introduce them to the filmmakers and genres through a medium they enjoy. For example, Thor: Ragnarok introduced me to director Taika Waititi, which led me to seeing 2020 Oscar darling Jojo Rabbit and both the movie and TV versions of What We Do in the Shadows. Eternals, which was released on November 5th, could have been another catalyst for this phenomenon. Eternals is directed by Chloe Zhao, who directed Nomadland, which won both Best Picture as well as best director for Zhao. However, the movie opened to a Marvel Cinematic Universe (MCU) worst 48% on popular review site Rotten Tomatoes. And with the aforementioned Taika Waititi seemingly focused on more crowd-pleasing family films, like the Disneyworld ride-based Tower of Terror, this strategy is unlikely to continue working.
Another thing that proponents of "real cinema" could do is to market towards middle and high schoolers. However, this is another idea that is unlikely to succeed. The current McDonald's happy meal is Eternals based. Other recent McDonalds toys are centered around such franchises like Space Jam, Star Wars, and Jurassic Park. Obviously, no child is going to be interested in toys centered around a movie set in 1960s Ireland (Belfast), but Oscar-type movies like King Richard and Dune certainly have material to make toys from. Dune even had a tie-in with popular video game Fortnite, introducing its main character Paul Atreides as a playable character. So while this might work for some movies, it is unfeasible for less marketable movies that have been geared towards adults and cinephiles.
Now, if one were to sum up the article at this point, they might find it to be an opposing piece, lamenting how "things were better in the old days." So, let's talk about the old days. In my opinion, "modern cinema" started in 1989. In 1989, Tim Burton's Batman movie was released to critical acclaim and box office superiority, making over 50 million dollars more than the movie in second place. Other movies that did well at the box office were Indiana Jones and the Last Crusade, a sequel to a beloved movie, Lethal Weapon 2, a sequel to a beloved movie, and Ghostbusters 2, a sequel to a beloved movie. Sound familiar to what we have now? The main difference is in '89, we got movies like Dead Poets Society, When Harry met Sally, and Rain Man. These are the kind of movies that the Oscars need to recognize now. All are "serious movies," not based on any IP or sequels. However, they're still crowd-pleasing. I'm not asking for a Best Picture nomination for The Suicide Squad. But if the Oscars nominated more movies like CODA, a feel-good drama that still contains humor and a familiar coming-of-age story, movies might be in better shape.
Speaking of the Academy Awards, let's play a thought exercise. Which of these two best picture winners are you more likely to see?
Option A: The head of the FBI wants a new agent to interview a dangerous psychopath. He believes that the agent, being a woman, will be able to draw out information from the psychopath to solve a case.
Option B: A woman in her sixties who, after losing everything in the Great Recession, embarks on a journey through the American West.
Maybe you know what these two movies are. Option A is Silence of the Lambs, a horror-thriller that won best picture at the 1992 Oscars. Option B is the aforementioned Nomadland, which won best picture at the 2021 Academy Awards. My guess is that most people reading this would have picked option A. There's nothing wrong with that. Silence of the Lambs is geared as more of a 'popular movie' than Nomadland. What is wrong, however, is that the Oscars don't realize that not a lot of people see movies like Nomadland. Which is why it's strange that they nominated a lot of movies like Nomadland last year. Of the eight nominees, all could be classified as dramas. There are a few that could be other genres, for example, Trial of the Chicago 7 is written and directed by Aaron Sorkin, who usually adds enough wit to his films to justify calling it a dramedy. Compare this with the 63rd Academy Awards, which, with only five nominations, is way more diverse genre-wise than 2021's. It has a drama, a western, a romance, and two crime movies. Outside of the Best Picture race, Kathy Bates won best actress for thriller Misery, and erotic drama Ghost picked up multiple awards. It's not like there haven't been any worthy non-dramas for the Oscars to appreciate lately. Jordan Peele has released two horror films with enough social commentary to not cause uproar on a nomination or win. Get Out was regarded as one of the best movies of the 2010s, but lost to The Shape of Water. Us wasn't even nominated. 
Now, this all sounds bad. It is. This year and last year were bad years for cinema, not in terms of quality, but as a concept. But don't lose hope. 2019 was a great year for the type of movies that I think need to be spotlighted. Parasite won Best Picture despite being a dark comedy thriller, and was the first foreign movie to ever win the award. Its fellow nominees were also non-traditional Oscar fare. There was Jojo Rabbit, an absurdist comedy about the Holocaust, that works very well despite it's premise. There was Once Upon a Time in Hollywood, which has a third act where an actor and his stuntman murder the Manson family cult. Comic book movie Joker was nominated, and so was the one-shot war film 1917. The question is, can this be repeated post-COVID?
Are we ever going to get back to pre-COVID Hollywood? It's unlikely, but some movies are eligible for the 94th Academy Awards that could potentially break the cycle. The aforementioned CODA could have been a crowd pleasing heartwarming dramedy if it had not been released on the content void that is Apple TV plus, which failed to market it. I had not heard of it until the day I watched it, but it is currently one of my favorite movies of the year. House of Gucci started off the Oscar cycle as one of the favorites but is falling out of the race quickly after the emergence of, you guessed it, dreary dramas! Gucci is directed by Ridley Scott, who has directed some of the best science-fiction movies of all time, such as Blade Runner and Alien. It also has an all-star cast with several academy award winners and nominees. Nightmare Alley, directed by Guillermo Del Toro, who also directed the aforementioned Shape of Water, is a carnie neo-noir harkening back to 1970s thrillers like Chinatown. These are movies that can definitely draw in audiences. And more importantly, draw in Oscar viewership.
Oscar viewership hit an all-time low last year. It had 10 million viewers, which was a huge downtrend, even with the steadily declining numbers of the past few years. Does that correlate with the amount of highly nominated movies that general audiences have seen? I'd guess so. So, here is my plan to save A) The Oscars, B) Oscar-type movies, and C) Cinema as a whole:
Step 1: Nominate movies that aren't just sad dramas.
Step 2: This will lead people to watch the Oscars, to see movies they saw and liked, win.
Step 3: When whatever sad drama inevitably wins Best Picture, people will know it will have won, and be inspired to see it.
Step 4: Profit (Literally!)
So is cinema dead? No. But is it on track to? Definitely. So the Academy? Listen to me, and nominate more fun, if still Oscar-y, movies for Best Picture!
Leave a Comment
About the Contributor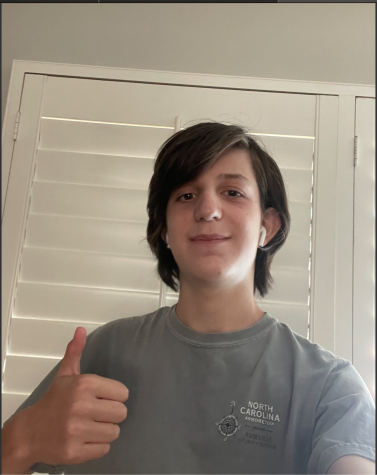 Micah Green, Staff Writer
Micah Green is a junior at Milken, in his second year as a staff writer for The Roar. He was previously a general sports correspondent for the Phenom news...