Milken's Shakespeare in the Park
O Romeo, Romeo, wherefore art thou played by a girl? 
This year, Milken's fall play is the Shakespeare classic, Romeo and Juliet. In the times of Shakespeare, the cast was all-male but the director of this year's play, Sarah Figoten, has decided to shake it up. 
In her five years of being at Milken, Sarah Figoten has been known to pick more obscure shows such as Peter and The Starcatcher or Bloody Bloody Andrew Jackson. "After a year where we were all physically separated from each other and two generations of actors have graduated," Ms. Figoten says, she wanted to pick a show that was recognizable and good for high school students; hence, Romeo and Juliet was a perfect choice. The classic story is about teenagers feeling lost in a chaotic society, a relatable story for a pandemic-ridden era. 
Everyone knows Romeo and Juliet, but with Figoten's twist, it becomes a completely contemporary and original story. In this production of Romeo and Juliet, the Shakespearean original language will be kept while the rest of the show is visually reinterpreted into a dystopian, futuristic world. According to Figoten, the show is set "post-pandemic where politics have gotten more and more volatile, and the polarizing views have come to a head." 
The original Montagues and Capulets are now being represented as two societies with clashing political ideas: one with "traditional, older money" views versus "alternative, new money" views. "It's a different interpretation of Romeo and Juliet in terms of what we think of when we hear Romeo and Juliet, but it still keeps that essence of what the story is really about: young love," Ilana Frid Madden '23 said.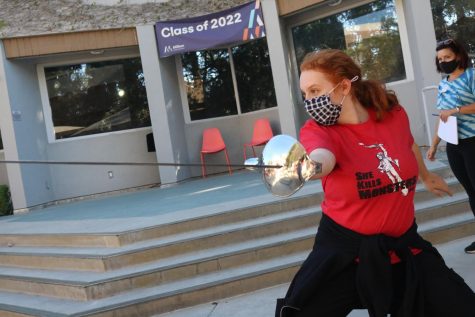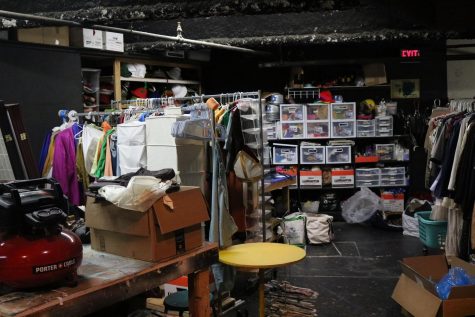 In this rendition of the play, Romeo is being played as a non-binary character. The theatre department's approach to the show was a gender-fluid angle, allowing every cast member (except for Juliet, who is played by Noa Gispan '25) to choose their characters' pronouns. After being cast as Romeo, Ilana Frid-Madden '23 chose to play Romeo as non-binary. "If I were to play a guy it might have been odd for the main character to be played by the opposite gender. On the other hand, if I would play a girl, Milken's first in-person lesbian romance might completely distract from what the message really is from the show. Playing Romeo as non-binary with they/them pronouns ended up being the safest choice but also the one that I was most comfortable in," explained Frid-Madden, who personally uses she/her pronouns.
Although the non-binary aspect will draw attention from the audience, Frid-Madden says, "[Gender] is not the point of the story."
Ms. Figoten explains that the focus should instead be on the message: "In the midst of so much political upheaval and so many strong, conflicting opinions, it's just about two young people who meet and fall in love." The show is a warning, telling us that what happened to Romeo and Juliet is the aftermath of the social divisiveness that we are on a path to. After all, Romeo and Juliet is a tragedy.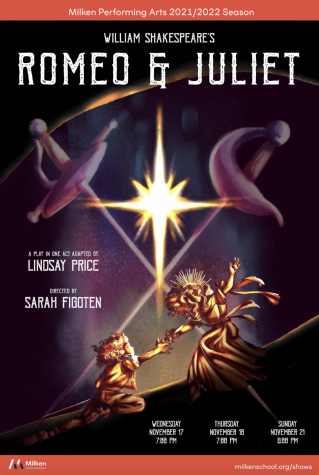 Dates and Times: 
Wednesday, November 17 at 7:00PM 

Thursday, November 18 at 7:00PM 

Sunday, November 21 at 6:00PM 
Click here to purchase tickets. 
$15/adult ticket 

$10/student ticket 
Dress warmly since the performances will be outdoors in the Upper School amphitheater. The performances are open to those 12 and up and fully vaccinated. Proof of vaccination will be required upon entry and audience members must remain masked at all times.