The Velvet Underground's Impact on the Rock Scene: From Then to Now
Eleven years ago in New York City, my dad and I were on the way to my first ever birthday party, to celebrate a friend of mine who lived in the West Village. By mistake, I arrived at the second floor as opposed to the third and promptly knocked on the wrong door. Standing in front of me was Lou Reed, the lead singer of the Velvet Underground. He was quick to kindly let us know that we had the wrong apartment. At five years old, this meant very little to me. After all, five year olds are not the typical demographic for 60s alternative rock. But to my father, it was a moment he made sure I would never forget. From then on, every time I hear the Velvet Underground, I am reminded of that moment. 
Originating in 1960s New York City, the Velvet Underground was known for using unusual and experimental sounds paired with rock guitar. This avant-garde type of rock was a huge influence on the punk and alternative rock movements of the 60s and 70s, where their impact can be seen in a range of artists, including David Bowie, Joy Division, REM, the Violent Femmes. After releasing five studio albums, the band fell on hard times and ran out of money. Their most noteworthy members, Lou Reed and Nico, both embarked on solo careers. 
However, their influence on rock from the '70s to today has left a lasting mark on the rock music scene. This year, The Velvet Underground, a documentary based on the band, was released. Also this year, a tribute album to the band's first ever album was released, featuring many artists who influence pop culture and music today. 
I'll Be Your Mirror: A Tribute to The Velvet Underground and Nico was released on September 24, 2021, featuring 13+ artists, who all give their personal spin on each song. On Spotify, included in each song is each artist's own
experience and impact from the Velvet Underground. Most noteworthy was King Princess, who covered "There She Goes Again." Her cover offers a more upbeat spin than the original song, while still maintaining the essence of the Velvet Underground's style. But through her emphasis on the lyrics it is clear that they have impacted her. "The VU and other bands of that scene were journaling their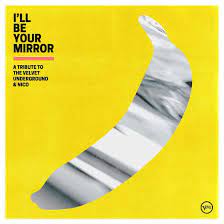 surroundings," she says, "and that type of songwriting has permeated my brain for so long." King Princess is a pop artist best known for her songs about being a gay woman and the concept of androgyny. Her demographic of listeners tends to be young adults and teenagers, many of whom are a part of the LGBT community. Her feature particularly stands out, as it draws a connection from the Velvet Underground to modern-day pop culture and younger listeners. While most of her music is in the realm of pop, you can hear similarities to the Velvet Underground's style of music in her songs, including "Ohio." The band has clearly had a lasting impact on an incredibly diverse demographic of artists, which we can hear when listening to this tribute album. 
The producer of this album, Hal Willner, hand-picked the artists featured to try and ensure the best representation and tribute possible, which we can see especially from his features on the song "Run Run Run" featuring Kurt Vile. While the original song includes a harmony from Lou Reed and Nico, the cover only features Vile, singing in a different key, which gives the song a more modern yet folk-rock feel that one can hear in Vile's own music. "You can be completely free, unapologetic and effortless. In my world, the VU is the biggest band in the world." Vile says.
Matt Berringer, the lead singer of alternative rock band The National also takes on a cover, singing "I'm Waiting For The Man." Unlike Vile, Berringer brings a slower tempo to his cover, similar to The National's style of music. The band's songs tend to appeal to older audiences and offer a vintage, alternative-rock feel. With Berringer's deep and monotone voice over a slower beat, this cover creates a unique blend and connection between the older dad-rock type scene and the experimental punk rock that the Velvet Underground offers. "I'm Waiting For The Man" is a song about being drug addicted and waiting on a drug dealer to deliver heroin. In fact, this song is the first Velvet Underground song to bring up the motif of heroin and that is repeated consistently throughout the band's discography. After all, the Velvet Underground not only broke boundaries with their music style but their shocking lyrics.