Why Is This Homecoming Different Than All Others?
The camaraderie among students on the football team is clear across campus this year. It has enabled players from different grades to migrate to areas they don't usually hang out in. In years past, the lines between grades have been more defined and rigid. This year, the football team has helped break down those barriers and build a more cohesive Milken community.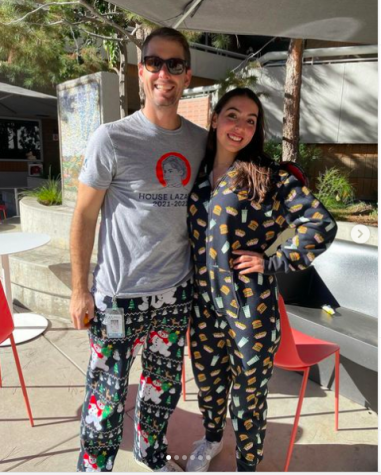 Last year, due to the pandemic, students were not able to attend big social events as a school. This Thursday's Homecoming is our first big event back at school this year. It will be at Birmingham High School football field against Winward,  starting with a carnival at 4:30; the game begins at 7 pm.  For the senior captains, this is their last homecoming game. While it is so exciting to have your final game, it is also bittersweet. It marks the end of four years of growth and change as a high schooler. The three captain's Sammy Fitterman '22, Lev Knolla '22, and Jack Siegel '22 have all been on the team since their freshman year.  Fitterman said, "as a freshman, I didn't have much of a role on the team and I was small. But it motivated me to stick around the older guys and learn from them. Football has helped him gain confidence, " they are the reason I grew a voice and started leading activities until I became captain." 
Milken students, faculty, and parents are all encouraged to attend to support the team and show school spirit! Tickets will be available to purchase at school during lunch and at the door for 25$ with a complimentary shirt. All of the games in the carnival are included in the ticket price. Some of the exciting games are gonna be a mechanical bull, a football throwing contest, and a lounge. Food will be available for purchase, including hamburgers, hotdogs, falafel, a fruit cart, and a Uba Tuba Acai stand. There will also be cotton candy, churros, and pretzels. 750 tickets have already been sold and about 900 people are expected to attend.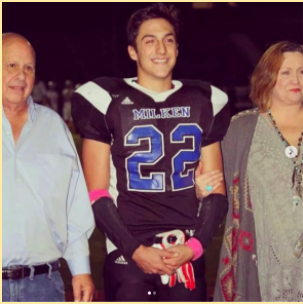 This year's homecoming marks Milken's 30 year anniversary. To celebrate, Milken has welcomed back the school's first-ever football team, including the coaches. Everyone is excited to be able to see the founding members who helped build the team that Milken has become today. "I think it is a super special moment for Milken kids to be able to see the first team. It really shows how we're a community for life," says junior Lauren Lieberman. 
Throughout the week, students have been participating in Spirit Week in order to gain house points for their respective houses. Students wore funky socks, pajamas, crazy hats, and crazy glasses in order to get house points. There were ping-pong competitions throughout the week for students to earn house points as well. House Lazarus is currently in the lead.