Reviewing Trader Joe's Seasonal Fall Items: Do They Live Up to the Hype or Do They Fall Short?
It seems as though pumpkin spice has infiltrated our lives. It might seem like overkill that grocery stores and coffee shops are putting pumpkin flavors into everything, but many products have become enduring favorites. The shelves of Trader Joe's are stocked with fall products ranging from Autumnal Harvest Pasta Sauce to Pumpkin Spice Hummus. Many are familiar favorites, but one new product, the Non-Dairy Pumpkin Oat Beverage has us raving. Some items seem like unnatural pairings, but most autumnal combinations, like butternut squash and mac and cheese, are surprisingly tasty. As popular fall products fly off the shelves, we wanted to review some of the most popular seasonal items to help you decide which ones are worth the hype. 
Butternut Squash Mac & Cheese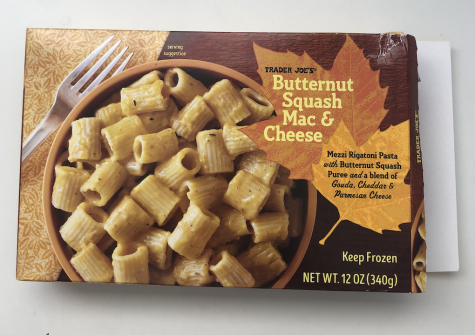 9/10– This frozen mac and cheese is peppery, cheesy, and super tasty. The pasta is mezzi rigatoni, which is a very fun shape that clings onto the cheesy sauce.
Maple Leaf Cookies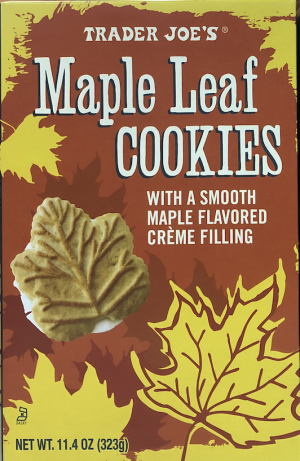 7/10– These sandwich cookies are very sweet and have a great maple flavor. The cookies are not dry and there is not too much frosting for the amount of cookie.
Pumpkin Bread & Muffin Mix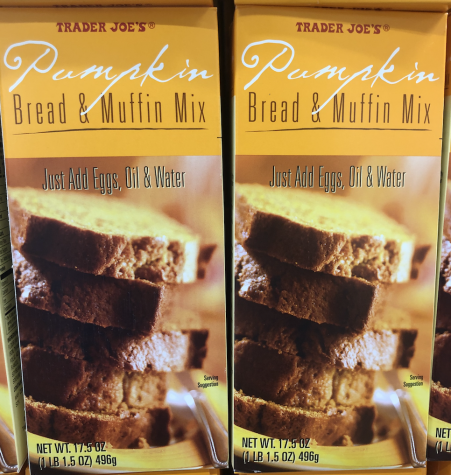 10/10– According to Spencer Davis '23, this bread and muffin mix is "incredibly easy to make and more delicious than the [pre-made] version."
Petite Pumpkin Spice Cookies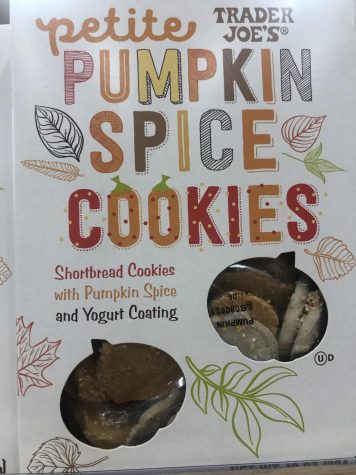 9/10– These cookies are cute, festive, and also have a great balance of frosting and cookie. Having a mix of both types of cookies is fantastic because just having one kind would be too sweet. The orange-frosted ones are Miriam's favorite because they are less sweet.
Pumpkin Bagels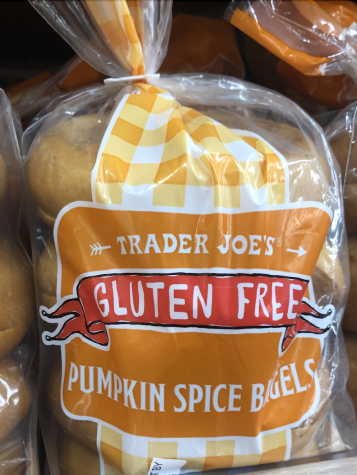 6/10– When these unusual bagels first graced the shelves of Trader Joe's a couple of years ago, the unusual flavor combination surprised shoppers. However, they have now become a fall staple. They have very subtle flavoring and a good texture, but if you did a blindfolded taste test you would not know that these are pumpkin bagels because of the mild pumpkin and cinnamon flavor. They also have a gluten-free option that is even more flavorful than the regular pumpkin bagels.
Autumnal Harvest Creamy Pasta Sauce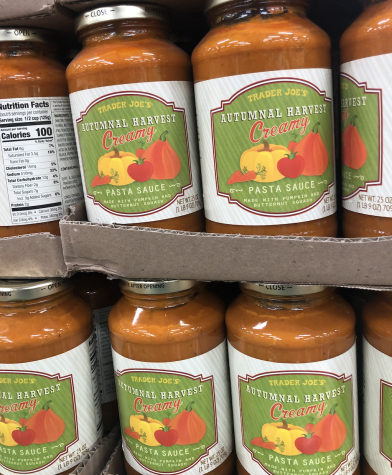 8/10– Pasta has taken a new fall form with this sauce. The creamy sauce is a mixture of tomato sauce with carrots, butternut squash, and pumpkin. It pairs perfectly with any kind of pasta.
Non-Dairy Pumpkin Oat Beverage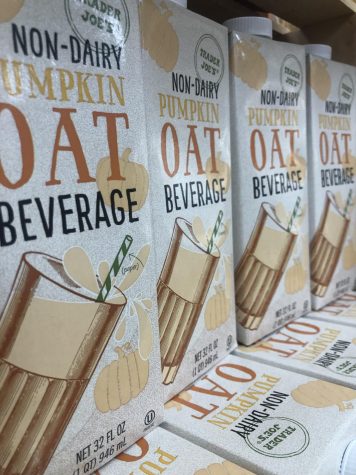 10/10– This new flavor of oat milk is sweet with a rich pumpkin flavor. We highly recommend adding it to a chai latte or a protein shake. You don't even need to add sweetener. It is a great way to make fall drinks, like coffee and tea lattes, at home, and it is completely dairy-free.
Pumpkin Spice Hummus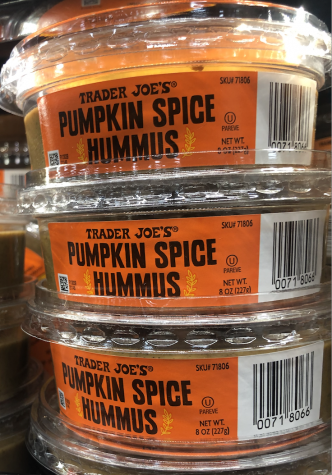 5/10– This "hummus" is very sweet with a strong pumpkin spice flavor. It tastes like frosting, not hummus. However, it does taste good with challah. It's definitely time for dessert hummus to leave our grocery stores.