Library Reopening Booked! Milken Sets November 1 for Library's Return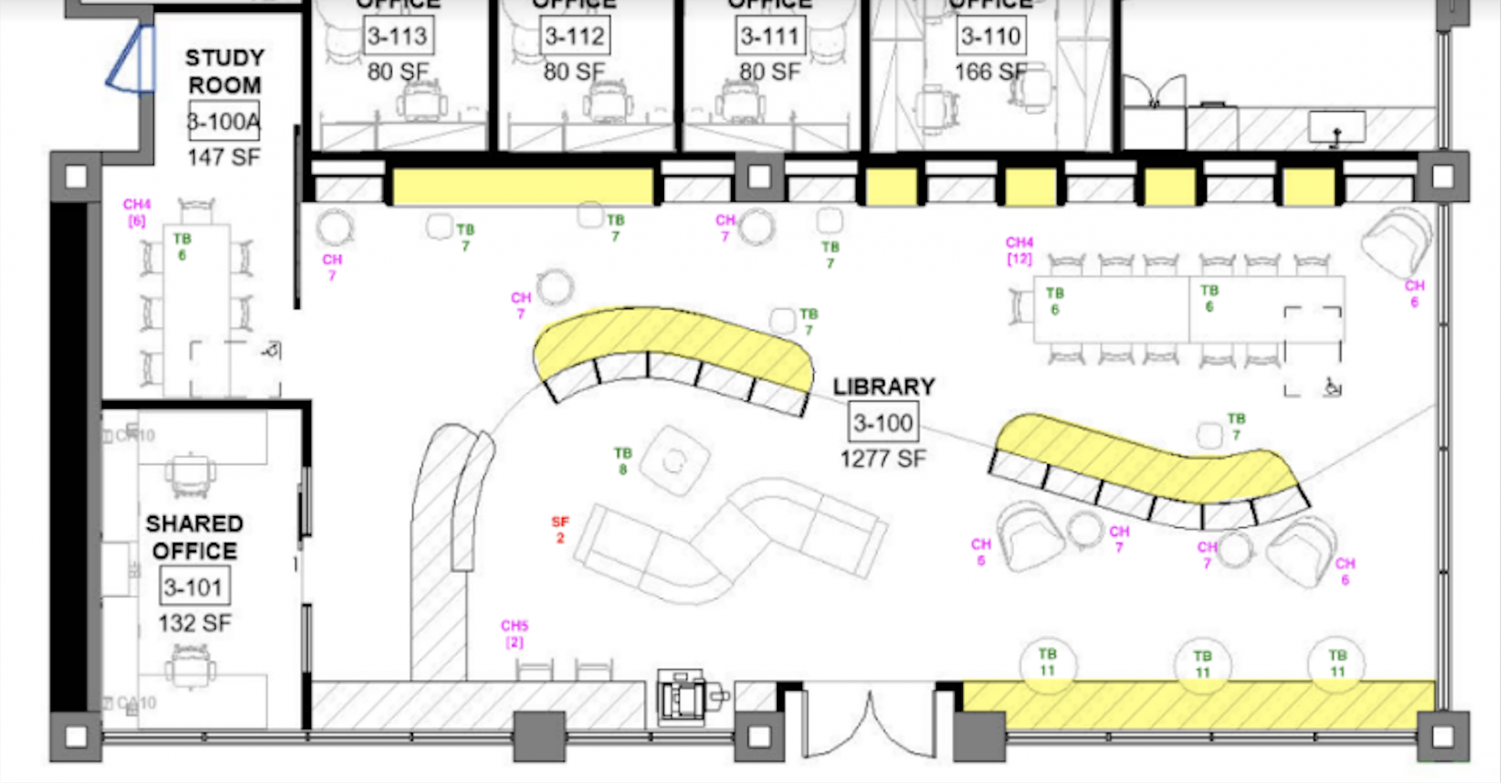 It was the first cool day of the school year and ninth-grader Grace Kohanzad '25 wanted a warm place to study. Outside was loud, classrooms were locked. Dejected, she asked her sister, junior Lily Kohanzad '23, "Where is the library?" 
Students have been asking that question a lot.
The library, normally a place that offers answers, has lately been a source of confusion for Milken students and faculty alike. Pre-pandemic, people went there during free periods and spare minutes, catching up with friends and finishing homework. But this year instead of productive students in well-lit workspaces, there have been thick sheets of plastic wrapped around every square inch of the library. Without announcements or apologies, hopeful learners have been greeted by just a sign – "NOTICE – TEMPORARILY CLOSED FOR CONSTRUCTION." But now the new library is poised to open.
Over the last 19 months – March 2020 to October of this year – the library has gone through a series of changes. Closed with the school in lockdown, the library changed to help accommodate April's reopening. 
In order for school to return, teacher workspaces needed to be Covid safe. This required more space than the crowded work rooms had. In order to spread out teachers, half the library was converted into temporary offices. Now a second renovation is about to conclude, and the plastic-cocooned establishment will regain its place in Milken student life. 
Old spaces have been incorporated. 3-105, the classroom formerly known for its awkward shape and weird chairs, is gone; so are three project rooms and several staff offices. They make, together, a new kind of space. Lined with windows and benches, wood furniture and bookshelves fill the room. You can pull up a chair to have a meeting or read in a quiet corner.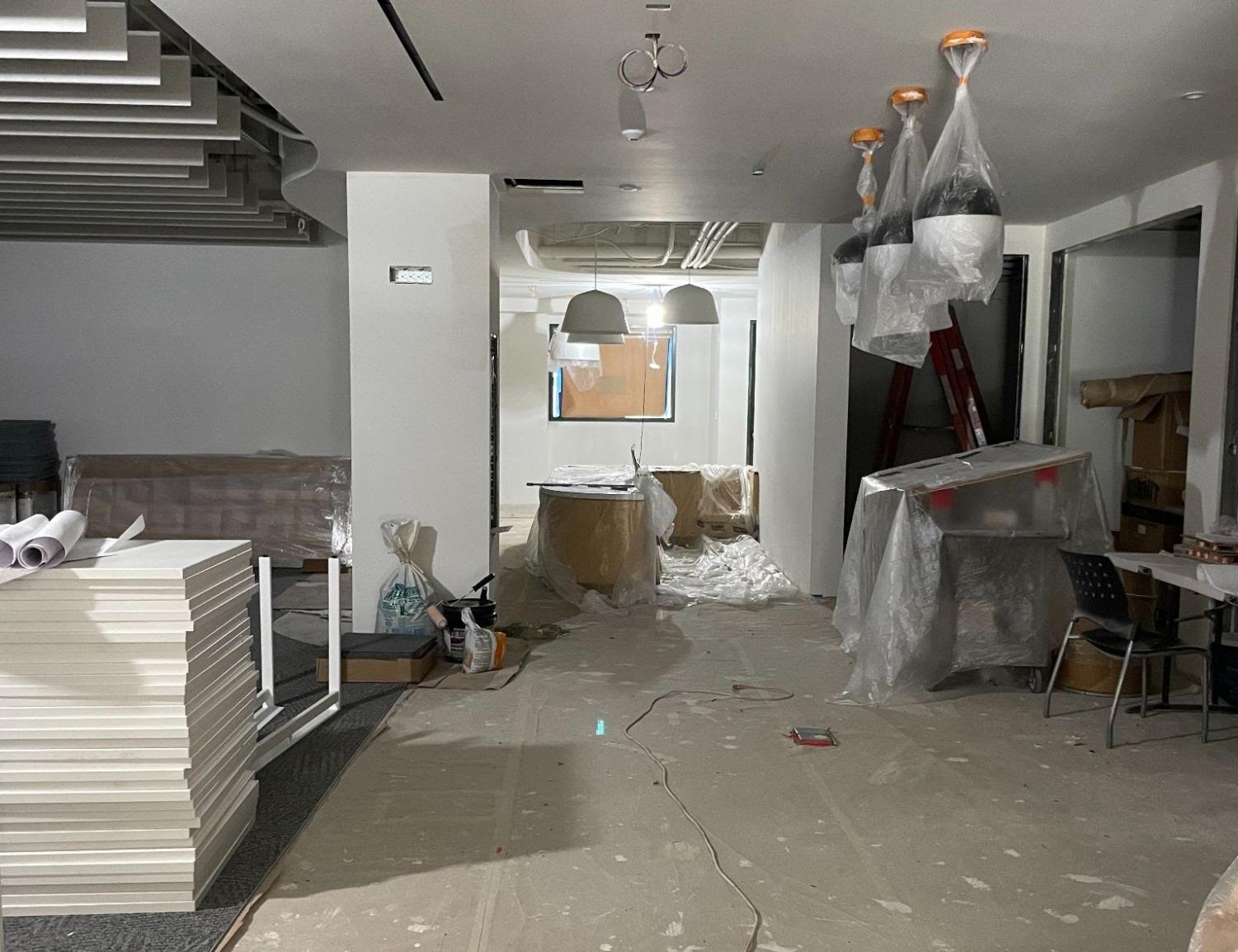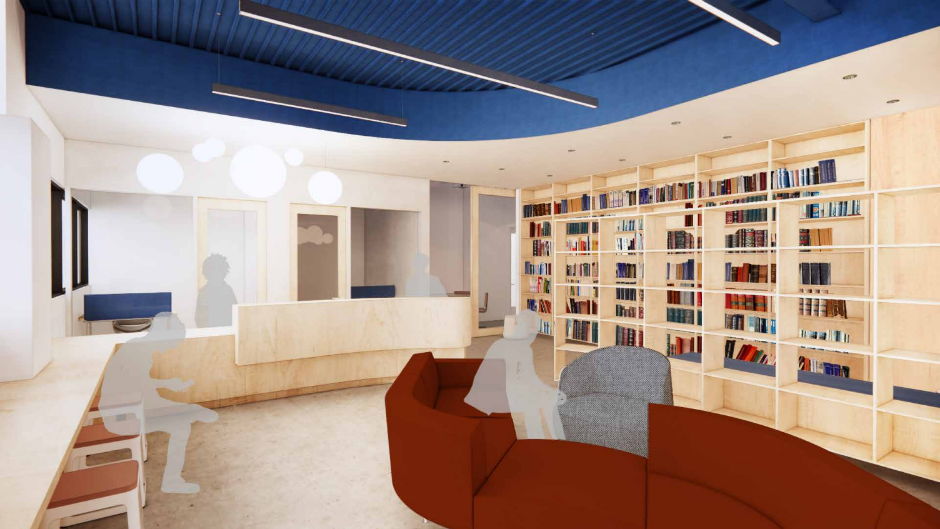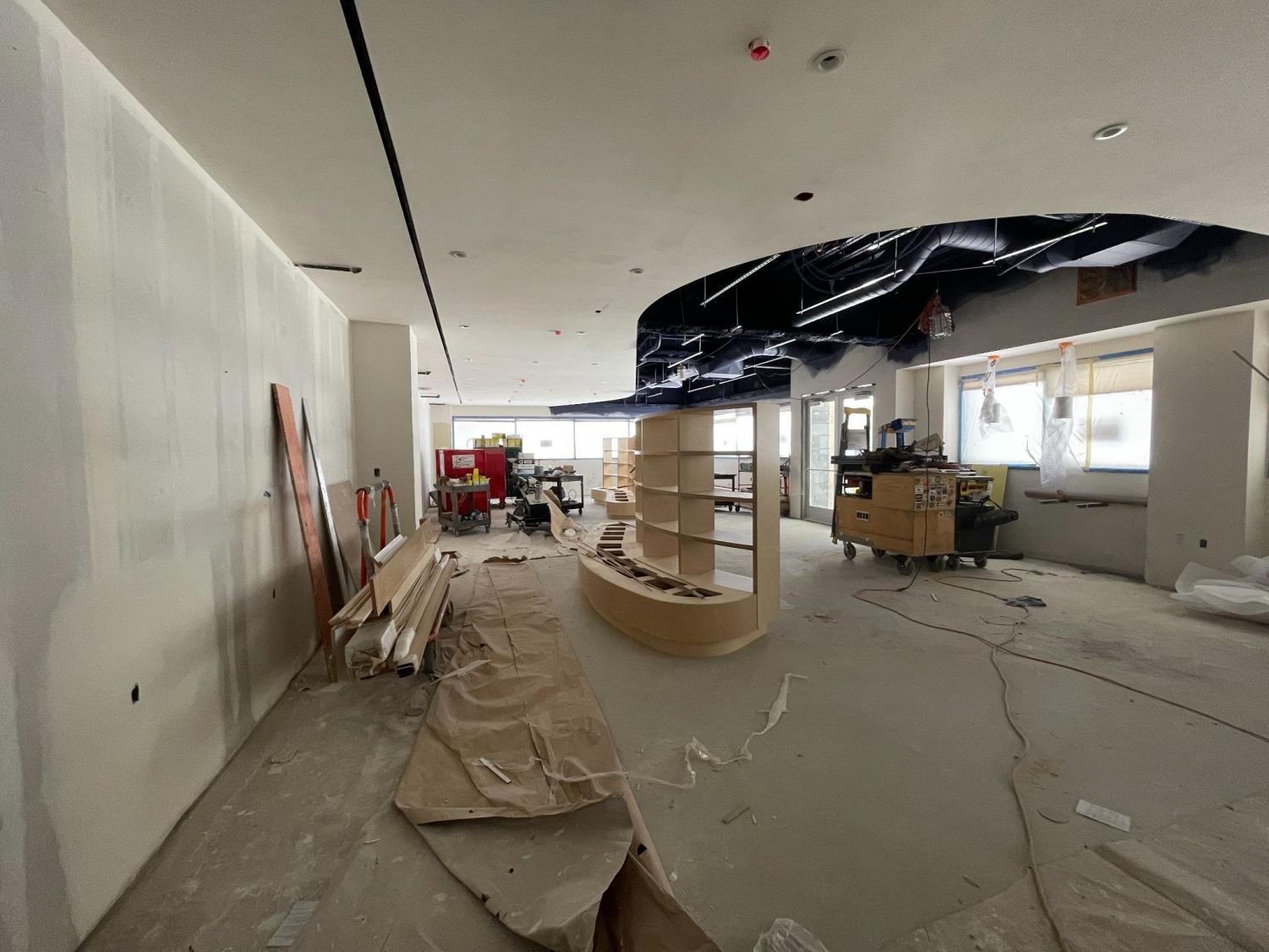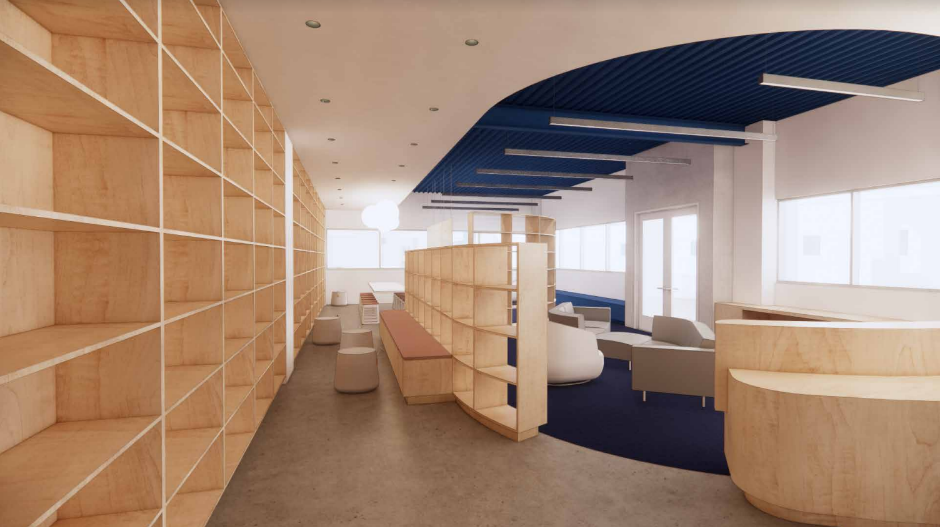 There is a tradeoff – the library is smaller.
The same limited space that made teacher workrooms inadequate in Covid affected them well before the pandemic. For years the school has been planning renovations. Covid gave that opportunity; a new 9-10 division workroom takes up most of the level. Students have less space, fewer seats, and little privacy. 
Some think the homey feel's been lost; Haley Kohanarieh 23′ says it's too small. "It'll be too crowded when it rains…I don't like how it feels so different from the rest of campus." Unlike every other workspace, the library has no desks, projector, or front. Without workstations, it's designed as a lounge, not a center for learning. 
Ms. Crawford, the librarian of two years, moved on to teach English at another school this year. A new librarian has already been hired, and will soon join Mr. Mahoney, a former middle school teacher. Together, they will work to integrate the library's resources into the school's curriculum, similar to the Guerin. 
Dr. Schwartz, Chief Curriculum and Program Officer, thinks the changes are necessary. "Technology has forced things to change", she says. "We wanted the library to be a space of learning as well as community…that was more student friendly in terms of the atmosphere and the furniture. For a while we were just a step behind." 
View Comments (1)
About the Contributors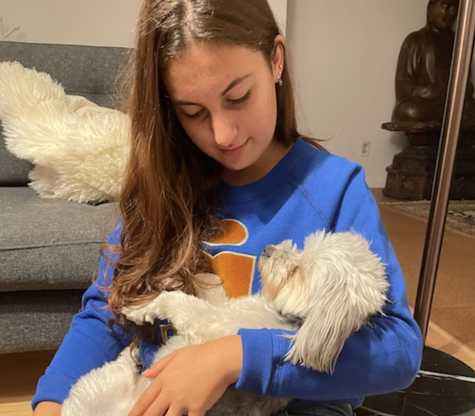 Julia Noorani, Staff Writer
Julia Noorani is a Senior at Milken and this is her second year as a staff writer for The Roar. She enjoys writing about things that are going on at Milken,...
Edward Gillman, Writer
Teddy Gillman is a junior at Milken, and is in his second year doing writing for the Milken Roar. He joined Journalism because he likes reading the news,...