A Shell of Its Former Shelf: Does the Library Renovation Leave Students Behind?
Campus has changed a lot since last year. Returning students have encountered more outdoor furniture, with mandated masks, Owl cameras, and a glut of sanitary wipes becoming classroom mainstays. These changes make sense: they improve safety in the midst of the Coronavirus pandemic. 
Many feel differently about what's happened to the library.
The ordinarily serene and congenial space where students gathered to work and socialize has been basically gutted. Nearly all the shelves and books are gone, along with all three student workrooms; two became staff offices and one a storage closet, currently packed with the lost space's remnants. Most surprising of all is that half of it is simply gone.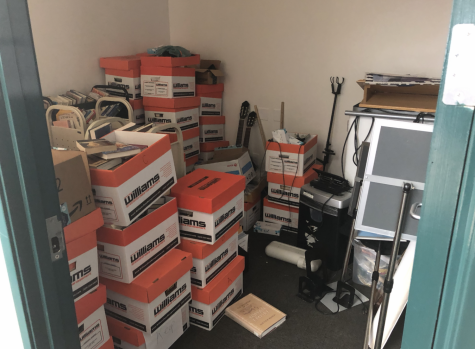 During lockdown, the school erected a wall, bisecting the library to create a new 9-10 division teacher workroom where independent student work stations and tables once stood. Stacks of chairs and varied detritus still crowd a wall months after construction, a reminder of the space the students have lost. 
Many students are upset. Chloe Messian '21 denounced the changes: "I don't like it at all… our quiet rooms are just storage boxes… this just isn't a library."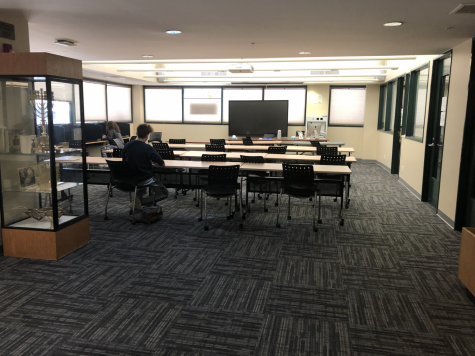 The administration says the pandemic forced their hand. "The conversion… was made out of necessity," says Dr. Kimberly Schwartz, Chief Curriculum and Program Officer. Covid restriction forced teacher workstations to be six feet apart, creating a shortfall of teacher workspace. The rooms where teachers normally work were packed before the pandemic, rendering them ultimately unfeasible for in person school this year. This void was filled, in part, by renovating the library. Something similar happened at the middle school, where interclassroom project rooms became teacher offices. In addition, the pandemic was going to render much of the library unusable because of the same social distancing requirement. This lightened the blow according to Dr. Schwartz: "It didn't seem like an untenable sacrifice as it might normally be." 
Despite the school's outlay, the changes are temporary. "This configuration… will not last beyond this year" pledged Dr. Schwartz. When asked for specific plans, she declined to comment, saying the school is in the design phase. "What I can share is that we are committed to an updated space (or spaces) that support the following: a quiet place for focused study; a quiet space for student wellness (meditation, coloring, etc.); a space to gather for collaborative work; a space to gather socially; support for research, reading and writing support for showcasing student work through displays, presentations, and discussions." 
The school librarian, Ms. Crawford, is hopeful better times and more renovations lay ahead. "I know the changes with the wall for Covid safety have been a difficult adjustment. I am very optimistic about the future of the library and the school's plan for making the library a welcoming and cozy hub again!"