Will the Academy Ever Get it Right? The Roar's 2021 Grammy Picks
The Recording Academy was criminally disrespectful in its nominations this year for the 62nd Annual Grammy Awards. Specifically, it received backlash for leaving out masterful projects by artists such as The Weeknd, Mac Miller, and Fiona Apple. The overt lack of taste on part of the Academy as a whole has led us to the conclusion that the only opinion that matters is that of our own. 
Therefore, instead of attempting to predict which nominations will be selected as we have done in the past, this year we, music-loving members of Gen Z, have given you our scoop on which nominees deserve to be awarded in each of our favorite categories. 
---
Record of the Year 
"Black Parade"- Beyoncé
"Circles"- Post Malone
"Colors"- Black Pumas
"Don't Start Now"- Dua Lipa
"Everything I Wanted"- Billie Eilish
"Rockstar"- Dababy Featuring Roddy Rich
"Savage"- Megan Thee Stallion Featuring Beyoncé
"Say So"- Doja Cat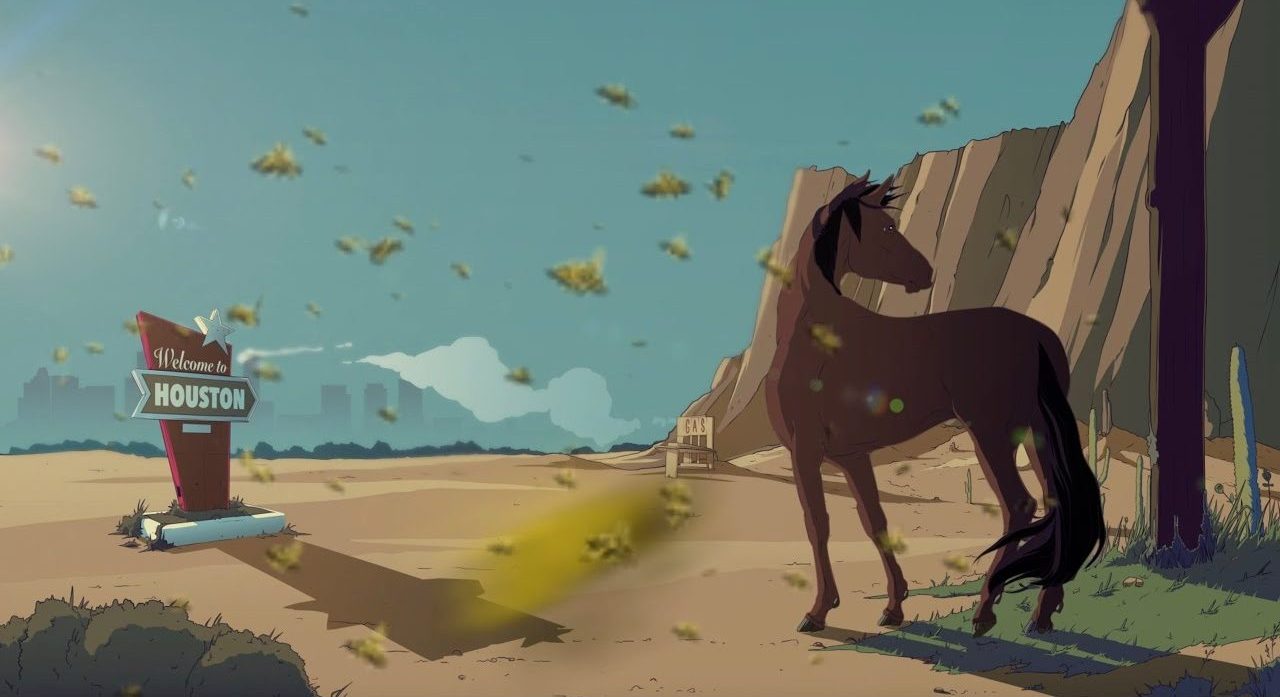 Our Pick: "Savage"-Megan Thee Stallion Featuring Beyoncé
We thought that the original version of this song could not get any better but a little over a month into lockdown we were proven wrong. This "Savage" remix featuring Beyoncé dominated the charts and is without a doubt the song of the year. The upbeat and sassy tone of the song was exactly what the world needed during a time of stress and uncertainty. Beyoncé's witty verse, in particular, featuring references to social media culture, made waves on TikTok, inspiring a wildly popular TikTok dance. As if it could not get any better, both artists donated a share of the proceeds to The Bread Of Life COVID-19 relief efforts in their mutual hometown of Houston, Texas. This collaboration was a match made in music heaven and we hope to see more from them in the future. 
Album Of The Year
Black Pumas (Deluxe Edition)- Black Pumas
Chilombo– Jhené Aiko
Djesse Vol.3– Jacob Collier
Everyday Life– Coldplay
Folklore– Taylor Swift
Future Nostalgia-Dua Lipa
Hollywood's Bleeding– Post Malone
Women In Music Pt. III– Haim
View this post on Instagram
Jack's Pick: Women In Music Pt. III- Haim

 
Haim's Women in Music PT.III is a well-constructed indie-rock album that served as a more experimental direction in their career. For the better part of the decade, the Israeli-American trio has been critically acclaimed, and I believe they deserve recognition from the Grammys. On this album, lead singer and songwriter Danielle Haim really elevated the topics she addressed. She used this album as a therapist, writing songs about her insecurities and mental health struggles. Songs like "3 a.m." and "I've Been Down" are heart-wrenching and you feel the pain from her voice. This album is not just a sob-fest as it gives the reader optimism at the end with the tracks "Now I'm In it" and "Hallelujah."My favorite track off the album is "Man from the Magazine" which I described in my "Top 10 Albums of 2020" story as a "stripped-down acoustic commentary on music industry misogyny."
Kayla's Pick:

Future Nostalgia

– Dua Lipa 
Future Nostalgia was a major breakthrough for 25-year-old British artist, Dua Lipa, boasting multiple chart-topping hits. It combines Lipa's signature vibrance and unapologetic confidence with a 70s-and 80s-inspired aesthetic, catering to Gen Z's obsession with nostalgia. My favorite track, "Levitating," is irresistibly groovy with rhythm guitars, group vocals, and the catchiest pre-chorus and chorus I have heard in a long time. The funky "Don't Start Now" went viral on TikTok and garnered over a billion streams on Spotify for its triumphant feel and playful lyrics about rejecting a toxic ex-lover when they come crawling back to you. "Hallucinate," "Break my Heart," and "Physical," inspired by Olivia Newton-John's song of the same name, are also anthemic masterpieces, which practically beg to be blasted at full volume in the car. I even enjoy tracks like "Pretty Please" and "Love Again," which are relatively stripped-down production-wise but allow for Lipa's luscious but raspy voice to shine through. Overall, this project has characterized Lipa as a pop-powerhouse who is able to confidently walk the line between drawing from older influences and keeping it fresh, and for that, she definitely deserves to win this Grammy. 
Song Of The Year
"BLACK PARADE"- Beyoncé
"Cardigan"- Taylor Swift
"Circles"- Post Malone
"Don't Start Now"- Dua Lipa
"Everything I Wanted"- Billie Eilish
"I Can't Breathe"- H.E.R.
"If The World Was Ending"- Julia Michaels & Jp Saxe
"The Box"- Roddy Rich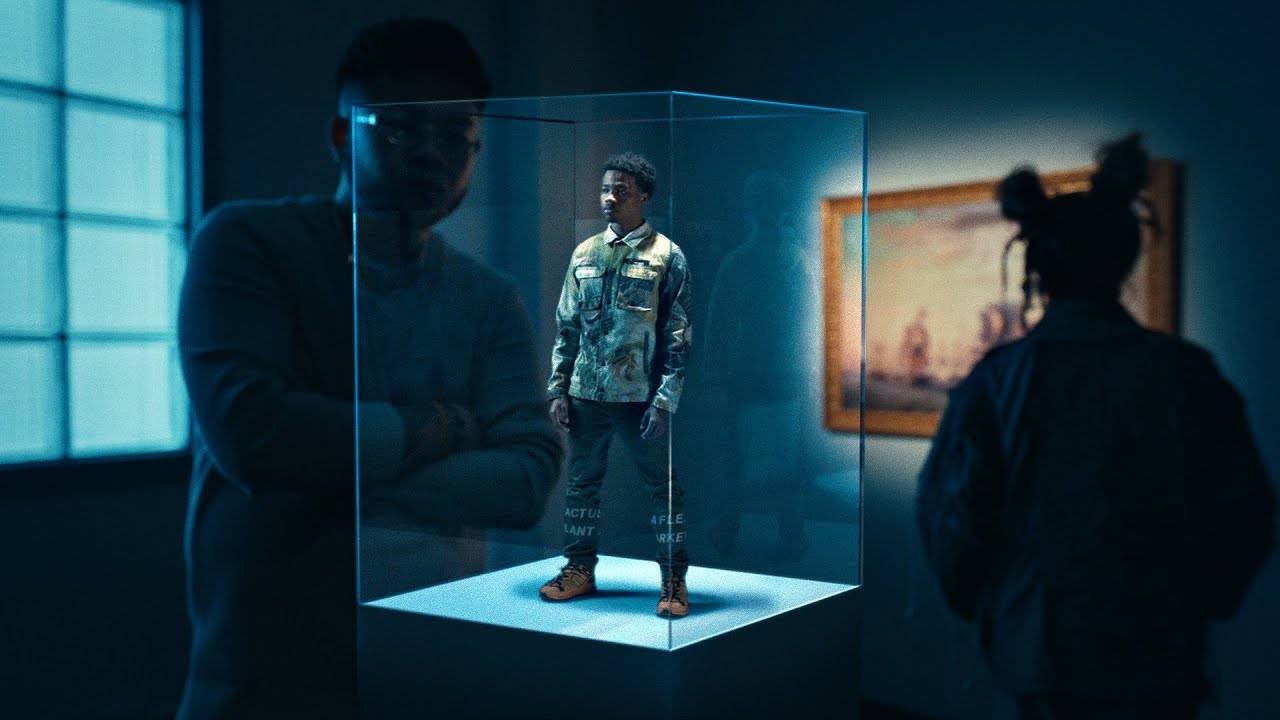 Our Pick: "The Box"- Roddy Rich 
Roddy Rich has had a massive year with two number one singles. "The Box" and "Rockstar" both topped the charts alongside many other colossal hits that made their way near the top of the charts. In his rather short career, he has already become a notable rapper, and his hit "The Box" is the anthem for his career. In fact, it was the lead single on his number one album, Please Excuse Me for Being Antisocial. While it could be constantly heard on the radio, a large portion of the popularity came from TikTok, where the most quotable lines were featured in videos. Not only was this track a commercial success, but it is a quality song with interesting vocals and clever lyrics. 
Best New Artist
Chika
D Smoke
Doja Cat
Ingrid Andress
Kaytranada
Megan Thee Stallion
Noah Cyrus
Phoebe Bridgers
View this post on Instagram
Kayla's Pick: Doja Cat 
This list features many strong contenders. I have been a devout fan of KAYTRANADA since the release of his debut LP, 99.9% and I absolutely recommend listening to his newest project, BUBBA. I also love Megan and will listen to "Girls in the Hood" at any time of day. But 2020 was undeniably Doja Cat's year. I feel that Doja's strong ties to social media sets her apart from other artists and renders her a true representation of our digital age. After all, Doja rose to fame as an internet meme with the release of "Moo!," a clever and cheeky song about being a cow. Not long after, her music dominated TikTok. Currently, 15.2 million posts have been made to the chorus of her song "Say So" with many of the videos featuring a dance made by the popular creator, Haley Sharpe. On her last two albums alone, I could identify ten tracks that have been wildly successful on TikTok without even taking into account hit singles like "Freak" and "Best Friend" with Saweetie. However, what impresses me most about Doja Cat is her versatility. Not only is she a sharp songwriter, but she is also a lively performer whose discography spans multiple genres including pop, rap, R&B, and soul, to name just a few. In fact, my newest addiction, "Streets," is an icy R&B ballad, which varies vastly from the likes of her signature upbeat anthems. Her voice, sweet but raspy, serves as the perfect vehicle for her sometimes silly and always alluring lyrics. I hope that Doja will continue to disrupt the industry and, in the meantime, I will continue to enjoy watching her famous TikToks and Instagram lives. 
Jack's Pick: Megan Thee Stallion 
In my mind, Meagan dominated this year. Everything she touched turned to gold. She couldn't miss as every song she released was a hit. I think what really tells you about the special talent that Megan Thee Stallion is, is that Beyoncé hopped on a song with her. As we said before, "Savage" is an iconic song that was both popular and critically acclaimed. Just in 2020, she released "Captain Hook," "Wap," "Body," and "Cry Baby."I can undoubtedly say that she is the leading female voice in hip hop right now. This success is well-deserved. Her bars are hard and her flows are grimy. She has the "it factor" when it comes to artists and the delivery and confidence that the superstars are born with. While I appreciate many of the nominees in this category such as Phoebe Bridgers and Doja Cat, Meg is thee obvious choice.
Best Rap Album
A WRITTEN TESTIMONY- Jay Electronica
ALFREDO- Freddie Gibbs & The Alchemist
BLACK HABITS- D SMOKE
KING'S DISEASE- Nas
THE ALLEGORY- Royce 5'9″
View this post on Instagram
Jack's Pick: Alfredo-Freddie Gibbs
Kayla skipped out on rap music this year so I alone will be giving my two cents. Someone needs to give Freddie Gibbs his well-deserved acclaim, and I hope the Grammys can do that. Gibbs is always my pick for the most-underrated rapper in the game. He has been releasing classic album after classic album, yet people seem to forget about him. Gibbs delivered one again with one of my favorite albums of the year, Alfredo. The beat selections are superb. The lyrics are genuine. The bars are some of the best we've heard from Gibbs. I can sincerely say that I believe almost no rappers in the current game can compete bar for bar against Gibbs. He has been at his peak level of rapping for years with his distinct style, and he stuck to his sound rapping on piano samples and trap beats from Beverly Hills-born, Jewish producer, The Alchemist. Another aspect of the quality of this album is the features, which include Rick Ross, Benny the Butcher, Conway the Machine, and Tyler the Creator on my favorite song, "Something to Rap About."Some of the other gems on the album are "Baby $hit" and "1985," which have a menacing guitar-based beat. I truly hope Gibbs receives this award as well as the recognition that he has deserved for years.