Olivia Jade to Become College Counselor at Milken
On January 5 around 8:30AM, some Milken students received an unusual email in their inbox. "College Counselor Transfer," the subject line read. The announcement detailed that Olivia Jade, the infamous social media star, was becoming their new college counselor. "It was definitely a surprise," Maya Ziv '23 said, "but a welcome one."
Olivia Jade Giannulli, better known online as Olivia Jade, has been under recent online scrutiny for her involvement in the college admissions scandal. Her parents Lori Loughlin, known for her role on Full House, and Mossimo Giannulli, a notorious fashion designer, paid a total of $500,000 to have their daughter admitted into the University of Southern California.
However, Milken believes in second chances. The school recently hired Olivia Jade as the newest addition to the college counseling team. As the administration explained in the State of the School address where Olivia was introduced, "We can see past her mistakes and look toward the value she brings to the college counseling team." In the spirit of areyvut and teshuvah, the school believes that they can help Olivia overcome this difficult time. Ms. Schreiber told The Roar that "we need to take responsibility as a community and move past her unfortunate history with college admissions."
Mr. Mankuta added that her deceptive expertise will help bring a "fresh, unique perspective" to the traditional path of college admissions. And these claims are not unprecedented. With sheer grit and deep pockets, Olivia was able to secure her admission to USC.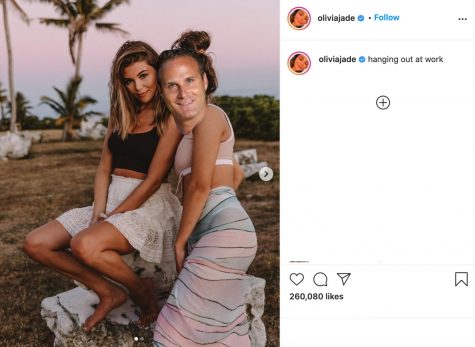 "Olivia has been abundantly helpful," said one senior who preferred to remain anonymous. Since working on their Instagram at the counselor's request, this senior has secured their spot at Brown University.
In her first meeting, Olivia also advised students to work on their rowing skills, one notable trait that helped her get into USC. She stressed the importance of industry connections and the value of working as a team, something she learned from her experience with rowing.
She's slowly become the most desired counselor at Milken. "We want Olivia," chanted a mob of excited students at a recent virtual assembly. One Milken student commented on Olivia's Instagram post announcing the move, "YES! Girl this is what Milken needed!" Another commenter wrote, "Greatest news I've heard all week!"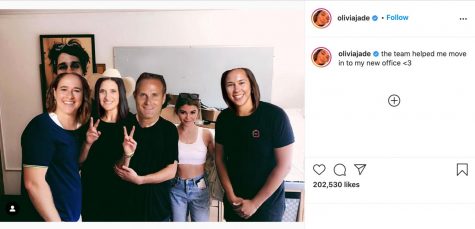 While she recently became busy with an unrelated legal battle, Counselor Jade promises to be back on campus soon. "The department feels so empty without her," said Ms. Kierman. "She's become an integral part of the team."
This career path could offer new hope and opportunities for the suffering family in peril. "Milken is Olivia's new home, and we accept her with open arms," said Ms. Jackson in a statement to The Roar.