What's Going On with Tif?
How the Israel Fellowship Is Coping with Uncertainty
Update: The Tiferet Fellows were still not able to enter Israel in early March. The airport in Israel is still closed to the general public, and only 200 Israeli citizens are allowed in every day in order to keep Coronavirus numbers down. The Tiferet team is working tirelessly to try and get the permits necessary to get the students to Israel. As of right now, students are continuing online school and hope to leave sometime before April 13. 
——————————————————————————————————————————————————————————————————————————————————————————————————————
"Is Tif happening?" That is probably the question I have heard the most this year as a member of the Tiferet Fellowship.   Along with the uncertain times that this school year has brought, with online school and no in-person events the question of whether or not Tiferet was going to occur was hanging in the air. 
While Tiferet had been a staple in the Milken community for years, the four-month abroad program has been greatly affected by the Coronavirus pandemic. Last year, students who attended the Tiferet fellowship were sent home after only six weeks of living in Israel because of Covid-19. This year, the Tif leadership team is confident that the students will be able to go on the trip, even with the Covid situation happening both in the US and in Israel. Due to rises in Coronavirus cases, Israel decided to go into a full lockdown which included closing down the airport and not allowing any new visitors in. Israel has now almost fully opened up and the Israeli airport is supposed to open this Sunday, February 21st. Although Tiferet was originally planned to leave on January 26th, it was postponed until February 9th but has been postponed again and is planned to leave in early March. 
Gabriel Meyerson, leader of the Tiferet Israel Fellowship is hopeful that aside from a few modifications in order to keep students safe, the Tiferet program will be able to run smoothly, as in previous years. Mr. Meyerson says that following Covid protocols is essential to the success of the program: "The students will be in two-week quarantine when they first arrive in Israel and will be required to have a negative Covid test before departure."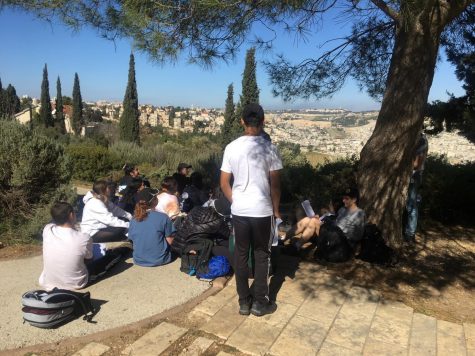 Furthermore, students will not be able to visit friends and family on weekends, nor will students be able to come home for Spring Break like in previous years, although Mr. Meyerson thinks of this as a more positive change than a negative one. "I feel like students coming home for Spring Break disrupts the flow of the program and I believe that everyone staying to celebrate Pesach together will be a very positive thing."
Tiferet being postponed twice has been difficult for many students due to the uncertainty of the departure date.  Sarah Breckner, a member of the Tiferet fellowship, said, "It has been really difficult to be in the dark in the last couple of months. Ultimately, there is nothing Milken, or any of us can do so all that's left to do is wait and stay positive." As a Tiferet fellow myself, and having looked forward to this trip since the beginning of last year, it has been hard to keep waiting and waiting for it to finally happen. Our cohort has done the best we can do to stay positive and just wait for our amazing trip departure date to come. Although we were supposed to leave after the first semester, we have re-started online Milken school and are required to keep taking all tests and keeping up with school work.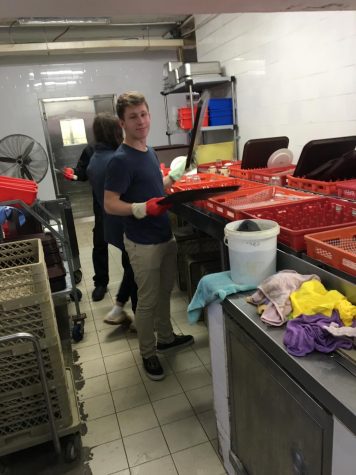 and will start their two-week pre-departure quarantine on February 17th. 
Students will be required to wear masks at all times outside and will practice social distancing with others, but among themselves will be treated as an epidemiological family. "Because we are in uncharted territory because of Covid, we have been clear with families since June that things may change as the situation in Israel changes," says Mr. Meyerson. The entire Tiferet team is working hard to make the fellowship program as great as it can be in these uncertain times. Covid is affecting some activities although most of the Tiyulim are outdoors and will not be greatly affected, aside from students having to wear masks at all times.