The Top 10 Albums of 2020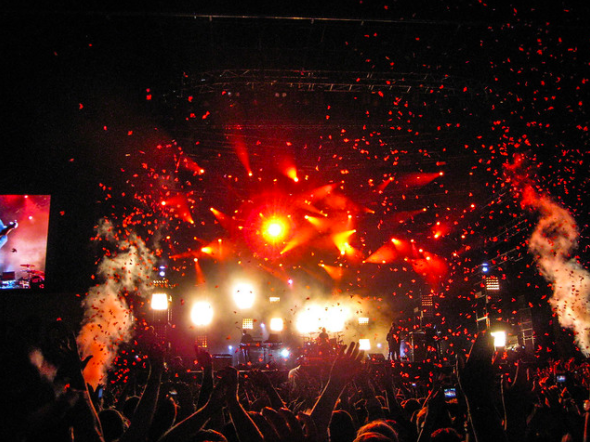 2020 was a tough year for everybody with Covid and the mental health struggles of social distancing, but I know for me and others, music helped me through it and made this year more bearable. Below I have compiled the definitive list of albums released this year. There are absolutely no flaws in my ranking and if you disagree, you're wrong. Enjoy!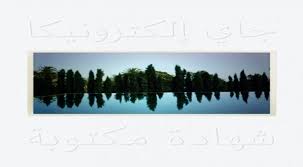 10. Jay Electronica: A Written Testimony
After sporadically releasing critically acclaimed singles throughout the 2000's, Jay Electronica finally released his first major project. A Written Testimony lived up to the anticipation as Jay delivered insightful lyrics on industrial beats. The Jay-Z-sponsored rapper said that the album took him "40 days and 40 nights" to make, signifying the biblical motifs of the album. Jay references Islam, Christianity, and Judaism in an effort to tell his story as if it were a biblical fable. This is most apparent on "The Neverending Story," a track about his origin, battles with the devil, and how religion saved him from a life of sin. This project is not strictly a "blessed be the Lord" album as it shows the nuance of faith, and struggles that come with it. On my favorite track "A.P.I.D.T.A," Jay explores the afterlife and how even though in his mind, redemption is guaranteed, there is a longing fear for the next step. Religious albums have to walk the fine line of becoming a preachy Christian album, but this project remains a true Hip-Hop gem, using religion as a vehicle to explore the challenges everyone endures.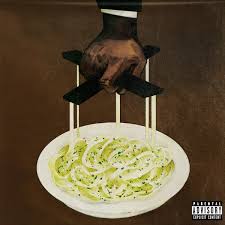 9. Freddie Gibbs and The Alchemist: Alfredo
Freddie Gibbs has been at the top of Hip-Hop for years now, yet in my opinion, he doesn't receive the recognition he deserves. It is hard to think of rappers who compete with Freddie Gibbs's bars, flow, and beat selection. Pinata, Fetti, and Bandana are all classic rap albums of Freddie's, and I believe Alfredo fits in well with these masterpieces. Freddie did not change much on this album, but that is excusable as he has such a distinct style and rapping ability. His deep voice is menacing on The Alchemist's production, a Jewish producer from Beverly Hills. The features on this album were meticulously thought-out and included Rick Ross, Conway the Machine, Benny the Butcher, and, my favorite feature, Tyler the Creator on "Something to Rap About." Freddie Gibbs showed great versatility on this album, rapping on both Trap-based beats and piano beats which shows the duality of the album. The narrative is largely inspired by Italian mobsters, and how they were able to build financial monopolies while being seen as second-class citizens by the aristocracy. Freddie Gibbs adapts the mob lifestyle to one he can relate to: dealing drugs in New York and making it to the top of that hierarchy. Some standout tracks from this project are "1985," "Baby $hit," and "Skinny Suge."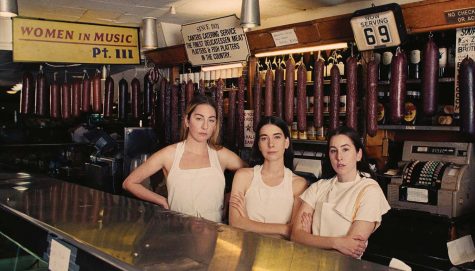 8. Haim: Women in Music Pt. III
I promise Haim is not on the list just because they are Jewish Israelis from Studio City, but that does help. It is hard to limit Haim to one genre, but specifically on this album, they branched out and experimented with new sounds. The lyrics tend to remain general on this album, allowing one to connect with their mental health struggles, yet it is also specific enough to paint an image and tell a story. The main lyricist, Danielle Haim, suffered from depression after touring, and this album largely reflects her experience. A therapist recommended she uses her lyrics as a way to cope with her depression, and it is visible in the songs "3 AM" and "I've Been Down." The album ends with a slightly more hopeful message on "Now I'm In It" and "Hallelujah." My personal favorite track is "Man From the Magazine" which is a stripped-down acoustic commentary on music industry misogyny. For the past decade, the group of Jewish sisters from the San Fernando Valley have been a staple of alternative rock, but this album ushers in a new sound and direction for the band, which is much more experimental and mature than their previous material.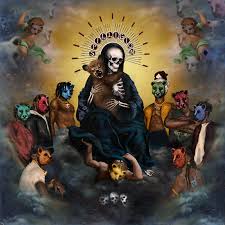 7. Spillage Village: Spilligion
A Gospel-infused rap album from a subgroup of Dreamville is exactly what this Jewish boy needed this year. Spillage Village, headed by JID, Earthgang, and 6LACK constructed a unique project that experimented with different genres and production styles. As stated earlier, I am normally wary of albums that use religion as a significant thematic style as it can be too preachy, but the Atlanta rap collective spoke about religion in a manner of self-reflection and personal experiences. They look through the lens of religion as a means to comment on modern problems, while at times even questioning the religious values that have been ingrained in their beliefs. On the opening track "Baptize," JID and Johnny Venus rap about the timely issue of police brutality and question the motives of God's actions in relation to the black community. This group of J Cole prodigies made a raw, borderline Christian album that I enjoyed both sonically and lyrically.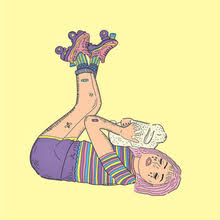 6. Beach Bunny: Honeymoon
Beach Bunny is my favorite female power pop-rock band of the year. This album takes on deep themes of body image and mental health, all while having upbeat catchy hooks. The album starts off with the song, "Promises" a narrative from lead singer Lilli Trifilio about her break up and the struggles that ensued. What I found remarkable about this album is the group's ability to combine heart-rending lyrics, melodious vocals, and charming guitar riffs. Another appealing aspect of this project is how each song builds on the last thematically despite changing genres as it progresses. "Rearview" is a singer-songwriter track that later adapts into pop-rock vocals over a grunge riff. My personal favorite track is "dream boy" which has insightful, romantic lyrics over a simple drum beat, that explodes into a ballad for the chorus. The inspiration of 60's girl groups like the Crystals and 90's alt bands like Veruca Salt is apparent, but this album remains genuine with a modern, unique voice.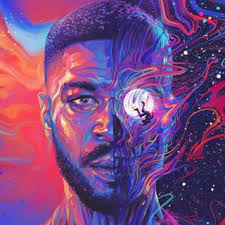 5. Kid Cudi: Man on the Moon III: The Chosen
With the latest addition to this list, Kid Cudi released the third edition of his Man on the Moon series, and this album lived up to the anticipation. After a couple mediocre albums, Kid Cudi absolutely delivered his best on this latest one. He went back to what makes him such an iconic artist, manipulated vocals, heartfelt lyrics, and celestial production. On tracks like "Dive," "The Void," and "Damaged" Cudi is bringing you along his spaceship and taking you on a sonic journey. When I first saw the track list, I was skeptical of the Pop Smoke, Phoebe Bridges, and Skepta features due to the stylistic differences, but Cudi adapted to their sounds and made it work beautifully (please note: there was no pun intended by saying skeptical and Skepta in the same sentence). Some of my favorite tracks off the project are "Show Out," "Mr. Solo Dolo III," "Sad People," and "Elsie's Baby Boy(Flashback)" which includes a moving clip from the movie Stand By Me, serving as the intro.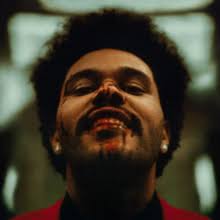 4. The Weeknd: After Hours
I don't care what the Grammys say, this is a great album. The Weeknd combines his iconic melancholy R&B sound with 80's new wave. The lead single, "Blinding Lights" represented this new sound of the Weekend, as I initially thought it was a hit from the 80's. The album deals with The Weeknd's past relationships and themes of drugs and mental health are present throughout. Some of the standout tracks from this project are "Heartless," "After Hours," and "Faith". What really elevated this already gracefully constructed album was the music videos that accompanied the songs. Songs like "Blinding Lights," "Too Late," and "Until I Bleed" all include a bloody and bruised The Weekend with psychedelic imagery and dark messaging of addiction. I believe this album should be in contention for album of the year at the Grammys and is the R&B album of the year.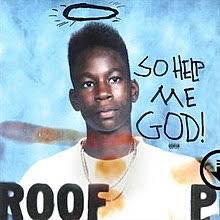 3. 2 Chainz: So Help Me God!
The veteran rapper out of Atlanta took to his roots in this album, while also expanding his range and experimenting with new sounds. The beat selection on this project could be 2 Chainz's best, and the production complemented his hard-hitting cadence. Tracks like "Grey Area," "Lambo Wrist," and "Toni" have the classic 2 Chainz sound, with his deep, raspy voice, and nonchalant flow. A surprising track was "Can't Go For That" which includes a Daryl Hall and John Oates sample that sets the tone for this smooth, fun track. When I saw there was a Kevin Gates feature, I had to think back to middle school to recall his work. To my amazement, 2 Chainz's delivery and Mondo's production created a very fitting track for Gates. Overall, this album shows great growth and maturity out of 2 Chainz, and I hope this is a precedent for the next step in his career.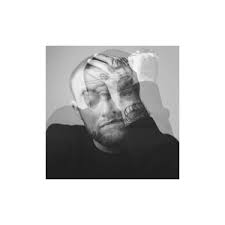 2. Mac Miller: Circles
Mac Miller's posthumous album serves as a beautiful conclusion to a young and plentiful life. It is common for albums that come out after the death of an artist to seem incomplete or stray from the artist's vision, but Circles seems to hold true to who Mac was as an artist. The album includes both the conventional rapping abilities demonstrated in his early career while also including tracks that honor Mac's vocals, which can be seen more on the previous album Swimming. The narrative is what makes this album so special, as I see it largely reflecting the character of Mac. 
The title track speaks of the circular nature of life, that we move around not knowing what comes next, but oftentimes return to what we try to overcome. In Mac's case, it can be interpreted that the circle represented his battle with substance abuse and relapsing back to the start of the cycle. The track "Good News" speaks about Mac's struggles with mental health, and society's pressure to put up a front that one is doing better than they actually are. While this album addresses Miller's struggles, it concludes on a positive note with the song, "Once a Day" that emphasizes the need to focus on the present and enjoy life in the moment. I believe the structure honors Mac as a person. The album starts with the serious issues that Mac struggled with like substance abuse and depression, but the album ends on an optimistic note, showing Mac's passion for life and music. Ultimately, this album displays both the demons and love of Mac Miller.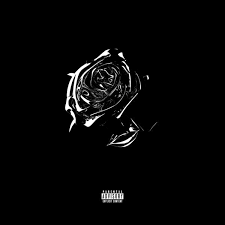 1. Pop Smoke: Shoot for the Stars, Aim for the Moon
In 2020, Pop Smoke was the voice of Brooklyn and torch carrier of Drill Rap, a darker more ominous sub-genre of Trap music. While Pop Smoke does not have the most sophisticated lyrics or experimental production, he is the most iconic artist of the year. His overall place in the culture is unmatched and the product of his music is consistently unique and quality. Even though he was only alive for less than two months of 2020, Pop Smoke had a colossal year. His tragic death by shooting did little to diminish the power of his influence on the culture.
Shoot For The Stars, Aim For The Moon is Pop Smoke's first posthumous album which is executive produced by his mentor 50 Cent. This album received massive commercial success, debuting at number one with all 19 tracks of the album charting in the top 100. This success is absolutely warranted as the album honors Pop Smoke's gritty, unique voice, while the production stays true to his Drill roots. The album is elevated by its A-list features including Lil Baby, Quavo, Roddy Rich, and 50 Cent. My two favorite tracks off the album are "Make it Rain," which includes a feature from the Godfather of Drill Rap, Rowdy Rebel, and "Got it on Me" which samples 50 Cent's "Many Men." Overall, I love this album, but its placement goes beyond just the music, as it was a staple of culture in 2020, with people rapping "Dior" through the streets of New York during a BLM protest. While making this list, I felt it would have been a disservice not placing Pop Smoke at the top, as looking back, he was clearly the artist of the year.
View Comments (1)
About the Contributor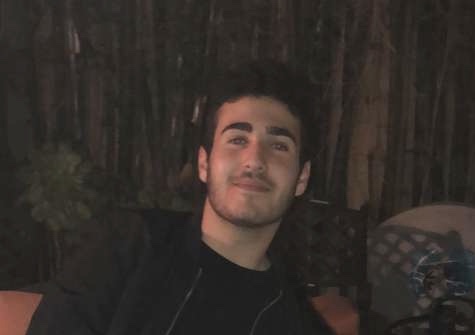 Jack Behar, Deputy Editor
Jack Behar is a senior and this is his third year on the roar. He is serving as Deputy Editor for the paper. He enjoys writing articles about politics,...