Winter Fashion Trends To Look Out For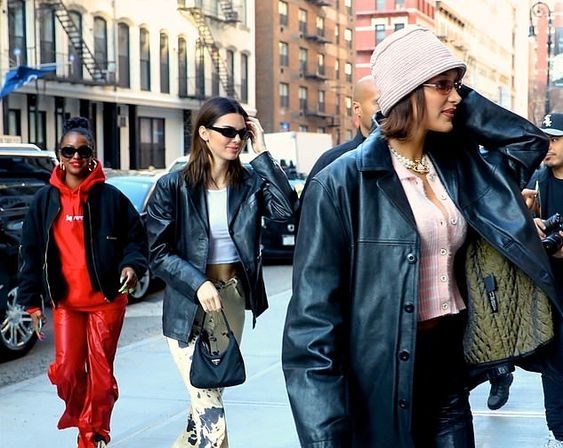 Although seasons arguably do not exist in Los Angeles, winter is here, which means that it is time to sport all things leather despite the 70-degree weather! The Roar has compiled our favorite women's winter fashion trends to help you revamp your closet for the new year. Click on each pin to see a full board of photo inspiration. 
All Things Leather
Leather jackets are a classic staple piece for layering and adding a bit of grunge to a warm winter look. Throwing on a nice leather jacket over a sweater will keep you staying cozy and also cute. Leather pants give off the same edgy vibes and are a perfect statement piece for this winter. 
90's Inspired Boots
Winter season is boot season, and this winter 90's-inspired leather boots have been dominating the fashion scene. These boots look superb paired with black tights and a mini skirt or even with a whole leather outfit to achieve an effortless yet tasteful look.  
Black Tights
Black tights have become an absolute staple for winter. They are usually seen paired with the timeless mini-skirt and leather boots, or even some high white socks and sneakers. Either way, black tights are an essential for this season. 
Brown: The Color of 2020
Whether it is a statement leather pant or a comfy sweater, brown has become the color to wear this season. Due to the minimalistic and neutral tones that pair well with any outfit, the color is uniquely versatile. Brown has been pushed to the sidelines for years making other neutrals such as white, black and navy more desirable. However, in 2020, brown has become a staple color in many wardrobes.
Puffer Coats
With many different patterns and colors, puffer jackets have become more modern and fashionable than ever. Many neutral and pastel-colored puffers have become popular this winter due to its easy-to-wear approach to winter clothing. Full-length or cropped, puffers come in all shapes and sizes to fit your style preferences.
Mini-Skirts (Essential For LA Winter)
Even though winter fashion often aims to keep us covered, there are still ways to style a miniskirt for colder weather. The simple skirt and black tight pair has proven to be an essential part of winter trends. Throwing on an oversized sweater and lengthy coat over a miniskirt can up your fashion game this winter.