Dylan Seidel's Journey To Artistic Activism
Outside of the In-N-Out Burger on Ventura Boulevard is an unlikely sight: colorful branches hug a utility box, as if Dylan Seidel herself gave it a warm embrace. The whimsically painted pink, orange, yellow and blue branches sway on top of a tree trunk with a smiling face. The utility box is not only an accurate representation of the lively student herself, but is also part of a larger mission to beautify her neighborhood.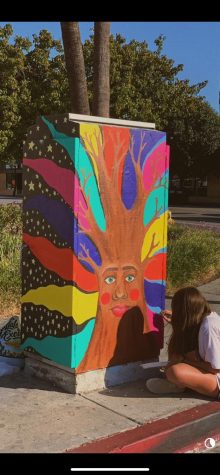 Dylan Seidel, a senior at Milken, is the face of out-of-the-box art. In addition to the painted utility box, Seidel has expanded her artistic capabilities to include many different art forms and mediums representing who she is and what she stands for. Seidel uses her art to stand up for those who cannot and to spread a bigger message for the greater good.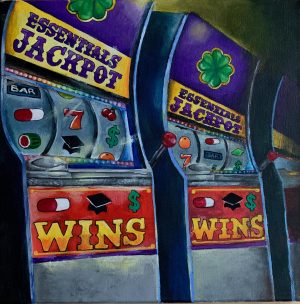 Seidel's interest in art started when she was a child. At first, Seidel hated the way that coloring books placed restrictions on her capabilities. This changed when she enrolled in her elementary school's summer art programs. Seidel grew to love art because of the boost of confidence the new program gave her and how accomplished she felt. She had found a new passion she excelled at and was excited to learn more about. Her passion was strengthened by a fantastic elementary school art teacher at Los Encinos, who introduced Seidel to her favorite art forms and taught her to be courageous in her artistic choices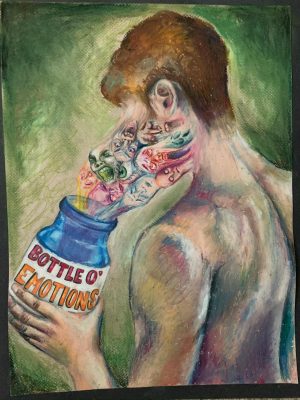 Like many artists we can learn from today, Seidel experienced a loss of inspiration and vision. In middle school, art simply became a pastime rather than a true passion, and she felt she had lost the ability to convey a positive message. However, this mindset changed in her freshman year of high school when her new teacher, Mr. Peter Walker, an art teacher who no longer works at Milken, reinvigorated her passion for art and painting, which is now one of her primary forms of expression. Seidel's story about how she lost her love for the craft and then gained it back demonstrates how important teachers and mentors are to students' learning. Since her freshman year, Seidel has built upon what she has learned in years past and continues to create beautiful pieces in her AP Drawing class.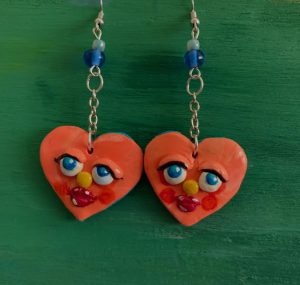 Quarantine has given many a new hobby or activity that has increased their creativity and mindfulness. For Seidel, this stay-at-home order has allowed her to express herself in different media including crochet, embroidery, sculpture, and 3-D art. Seidel even started a small business selling her hand-made clay earrings on Depop (https://www.depop.com/dyllieee/). She sculpts the earrings from polymer clay into Yerba Mate cans, hearts with faces, Rubik's cubes, and pretty much anything you can imagine.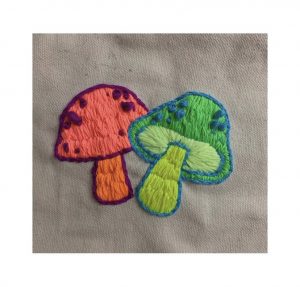 The Black Lives Matter movement has inspired Seidel to convey a motivating message with her art and use it for a cause bigger than herself. In one of Seidel works, each letter of the acronym "BLM," which stands for "Black Lives Matter," showcases a different period of black history. The B holds individuals who took a stand during the 1800s to1950s such as Harriet Tubman, a famous anti-slavery activist, and Booker T. Washington, an educator and founder of the Tuskegee Institute. Next, the L captures the Civil Rights Movement, which aimed to end racial segregation and discrimination. Seidel honors this time by showcasing famous activists such as Dr. Martin Luther King Jr, Rosa Parks, and Malcolm X. Lastly, the images in the M show what is going on in our world today. Seidel draws the founders of the BLM movement themselves as well as Ella Jones, the first black mayor of Ferguson, Missouri, and Michelle Alexander, author of The New Jim Crow: Mass Incarceration in the Age of Colorblindness.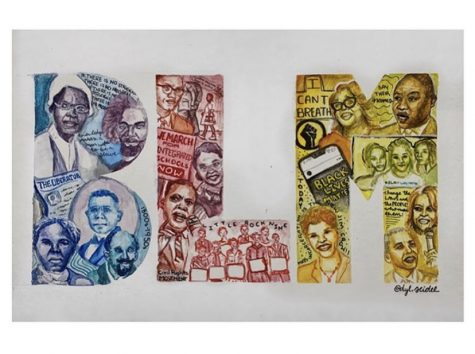 Dylan Seidel uses inspirational and motivational figures like those painted on her art to make alluring art that speaks to the masses and advocates for activism and equality. Seidel has sold her artwork on cotton masks, shirts, hoodies, water bottles, and much more and donated all proceeds to the Black Lives Matter movement. 
Art is a massive part of Seidel's identity and life. Throughout her years at Milken, she has enrolled in art classes and plans to continue this passion in the future. She is currently applying to numerous colleges with exceptional art programs and hopes to study in the artistic field while combining environmental design and studies to beautify her surroundings and fight for the environment. Dylan Seidel's dedication to her art is inspirational to many artists in our generation. Seidel is one of many making a productive change for creative and inclusive art while also spreading awareness with a more meaningful message and purpose. Just like the painted utility box, she breaks boundaries and shines beautifully.