Kobe Bryant: The Life of a Legend
Jack Behar
Sports Editor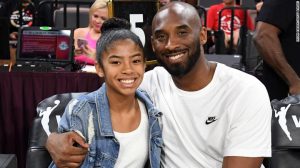 On Sunday morning, January 26, the NBA lost a legend, LA lost an icon, and the world lost a global hero who inspired a generation. Lakers Star, Kobe Bryant, tragically died at age 41 in a helicopter crash alongside his 13 year-old daughter, Gianna, and 7 others who were aboard the aircraft in Calabasas on its way to The Mamba Academy. The death of Kobe is absolutely shocking, and across the world people have expressed their condolences and gratitude for the joy Kobe brought to their life. Kobe is one of the all- time NBA greats, but he was more than this. He was a symbol of determination and hardwork. He was a man who could not settle for mediocrity and in every single aspect of his life, strove to be the best. Kobe held this intensity on the court, but outside of basketball he was a loving father, and treated everyone he knew as a friend. 
The response from current and former NBA players is both about his dominance on the court and the values he preached off the court. This is consistent with the reaction from Milken students who expressed the impact that Kobe had on them on and off the court. Kobe's accolades cement him as an all-time great who achieved unprecedented success. 
Notable basketball figures posted dedications to Kobe on social media and delivered heartfelt interviews. Lebron James, a player for Kobe's own Los Angeles Lakers who looked up to Kobe as his idol, referred to Kobe as his "big brother." Lebron expressed his devastation for the event and promised to continue Kobe's legacy. Shaquille O'Neal, a former teammate of Kobe's who won three rings alongside him and later had a personal rivalry, posted on social media and did a tearful interview in honor of Kobe and his family. Shaq referred to Kobe as his "brother" and Gigi as his "Niece."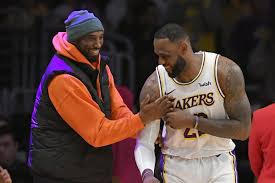 The entire NBA had messages for Kobe, and detailed how Kobe is the reason for their success. Not only did American athletes express their grief, but athletes all over the world like Neymar gesturing "2,4" with his hands and AC Milan honoring Kobe at their game because Kobe spent a significant part of his childhood in Italy. Not only was Kobe honored through messages and dialogue, but in every NBA game, the teams started off with a 24 second violation acknowledging Kobe's number.
Kobe's sudden death was a shock to the entire world, and Milken was no exception. The day after Kobe's passing, a ceremony was held at lunch and led by Rabbi Saiger. It was a chance for students to share their Kobe memories and what he meant to them as an athlete and a person. Many students took the time to speak while the whole room struggled to hold back tears. Justin Shemian '21(Varsity Basketball) said, "Kobe was more than an athlete to me. He was a role model who taught me a hard-working mentality. He is somebody that has brought me joy and inspired me to play basketball."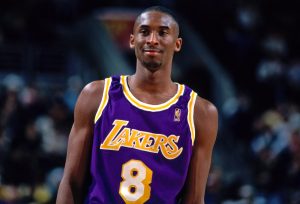 Navid Aframian '21(Varsity Basketball) conveyed his gratitude for Kobe with, "I'm thankful for all the memories Kobe has given. My first basketball experiences were because of Kobe and I have bonded with so many people because of them. It's tragic what happened to him and his family." From the assembly, it was clear that Kobe was a beloved figure in our community and across LA.
Kobe reached levels of success that can only be matched by some of the all-time greats. Kobe was drafted as the 13th pick to the New Orleans Hornets as a 17-year-old high schooler. He was later drafted to the Los Angeles Lakers where he spent his entire career. Shaq teamed up with Kobe and dominated the league, winning three straight championships. Kobe and Shaq were two big but different personalities that had a falling out. This resulted in an exchange of insults and Shaq leaving the team. Once Kobe was the lone star on the team, people doubted whether he could be the go-to guy, but he soon proved them wrong.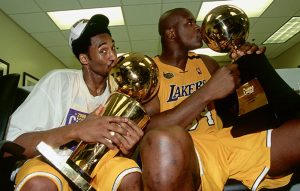 Kobe is an MVP, 18 time all star, 12 time all defensive team, and 4th on the career scoring list, only recently being passed by Lebron James. Kobe cemented his status as a legend, winning 2 more championships in 2009 and 2010. This proved that Kobe could carry a team and put him in a selective group of players with five titles. With all the glory of Kobe, his career was not controversy free. In 2003 Kobe went to court over an accused rape and settled the case rather than continuing in court.
It is undeniable the legacy Kobe has left behind as player, father, and person. Los Angeles and the entire world will continue to grieve and honor the man who brought so many joy. May his memory be a blessing.
Leave a Comment