10 Scandals that Defined the 2010s
Emily Vanek
Co Editor-in-Chief
Over the last decade, there have been quite a number of notorious scandals revolving around celebrities, companies, politicians, and frankly anyone who is in the spotlight. There are some scandals that are unforgettable. You may not remember exactly where you were the moment the #MeToo movement began, but every teenager recalls where they were when they found out that Jordyn Woods, Kylie Jenner's best friend, had an affair with Tristan Thompson, Khloe Kardashian's partner at the time in early 2019. 
Now, as we close 2019, Congress has just impeached current U.S. President, Donald Trump, a moment that will go down in history. Those were just a few of the biggest scandals. Let's take a closer look at the scandal that defined each year in the 2010s. 
2010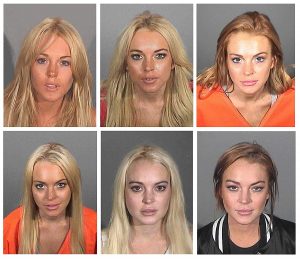 Lindsay Lohan
Our favorite childhood star went through a rough patch involving drugs and alcohol, landing her 14 days in jail. Afterward, instead of making a stellar comeback, Lohan went through more difficulty with constant visits in and out of rehab. Although 2010 wasn't the best of times for Lohan and her reputation, you now know to find her dancing on the beaches of Mykonos. 
2011
Kim's 72-day marriage
To add on to the claims that Kim Kardashian's relationship with Kris Humphries was fabricated for publicity, they were divorced only after three months of marriage. And, thanks to Keeping Up With the Kardashians, fans didn't miss a second of their whirlwind romance, as their $10-million dollar wedding was televised on the show, along with glimpses into their life after marriage and all of the mental breakdowns that went on throughout their divorce process. 
2012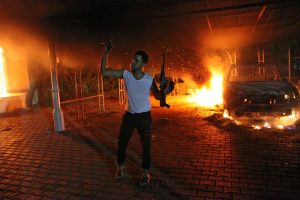 Benghazi attacks
On a more serious note, on the anniversary of 9/11, a diplomatic compound and CIA annex in Benghazi, Libya, were attacked by members of Islamic military group, Ansar al-Sharia. Four Americans died. This attack only worsened America's fear of terror attacks, even sparking claims from the Republican party that the Obama Administration "covered up" these attacks, which, in turn, only created more chaos and turmoil.
2013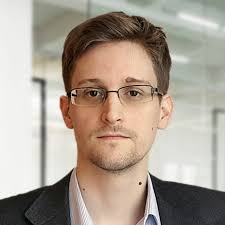 Edward Snowden leaked NSA documents
Like 2012, 2013 was not a great year for the U.S. Government, as former contractor for the CIA, Edward Snowden stole and leaked thousands of official and secret documents from the National Security Agency. Releasing those documents breached the NSA's legitimacy as a "secret" agency as well as potentially placing the country in a dangerous situation. Meanwhile, Snowden, possibly the most wanted man in America at the time, fled to Russia and is living there today. 
2014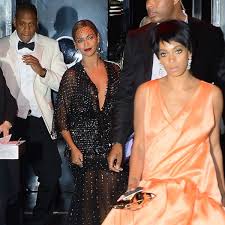 Jay Z and Solange's Elevator Scene
On perhaps Hollywood's most elegant night, The Met Gala, Beyonce's sister, Solange, was caught on camera punching Beyoncé's husband, rapper Jay-Z. And to make it even more scandalous, Beyoncé was standing in between them. Fans wonder to this day what the incident was about. Some suspect that Beyoncé's album Lemonade, which commented on her husband's affair, may be linked to the reason why Solange lashed out at her brother-in-law. You can watch the video footage on TMZ. You know you want to. 
2015
Courtesy of Wired
Hillary's Private Email Server
When Hillary Clinton announced that she was running for President of the United States, news surfaced that, during her term as Secretary of State, Clinton was using a private email server to send confidential government information. Clinton complied with the law and provided all 55,000 emails from her private server to the FBI, which was then made public. FBI director James Comey determined that although Clinton's actions were "extremely careless," she would not face criminal charges. However, during the presidential debates, Donald Trump used Hillary's scandal to his benefit, calling her "crooked" and "untrustworthy." 
2016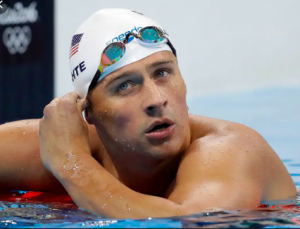 Ryan Lochte Lies About "Attack" At Rio Olympic Games
During the 2016 Summer Olympics in Rio De Janeiro, Brazil, 12-time Olympic medalist for swimming Ryan Lochte claimed that he was "robbed at gunpoint" at a gas station on a night out with his friends in the city. After the games concluded, video footage from the gas station surfaced, showing Lochte and his friends damaging the gas station and then running away. As a result of his disgraceful lie, Lochte lost many endorsements and was suspended from USA swimming competitions for 10 months. However, he later apologized, calling the incident a "misunderstanding." He was charged by the Brazilian police with vandalism, and disgraced by Americans for a while, but eventually made a comeback. 
2017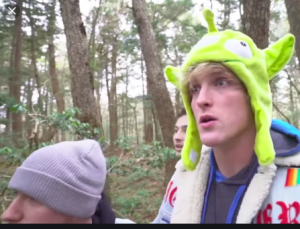 Logan Paul Films a dead body in Japan's "Suicide Forest."
On New Year's Eve, Logan Paul, now infamous YouTuber, "vlogged" his trip to Japan just like any other influencer. However, Paul visited the mysterious Aokigahara forest, commonly known as the "Suicide Forest" near Mount Fuji. In the video, Paul and his companions stroll through the eerie forest and stumble upon a dead body hung from a tree. Paul then chose to film the body, zooming in while exclaiming his disgust. Shortly after posting the video, he received worldwide backlash, lost brand deals, and YouTube, the host of his large fan base, stopped sponsoring him.
2018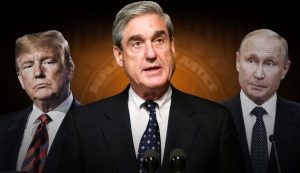 The Mueller Investigation
After Donald Trump surprisingly won the 2016 Presidential Election, many citizens across the country believed that an "outside force" probably interfered with this election. Based on President Trump's somewhat strange interactions with Russian President Vladimir Putin, many individuals believed that Russia may have helped him win. In July, the Senate Intelligence Committee concluded that Russia interfered with the election, which launched an investigation by Special Counsel, Robert Mueller. Democrats waited impatiently for evidence of collusion to be found, while Republicans dismissed the allegations as slander, calling Democrats "sore losers." Ultimately, Mueller found no evidence of collusion with Russia, but the Russian government did attempt to influence the election in Trump's favor by hacking Democratic political organizations. This ultimately left Americans as confused as they were to begin with. 
2019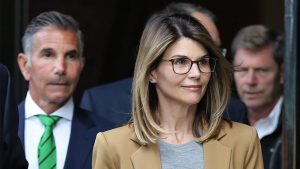 College Admission Scam 
2019 was a year of scandal beyond compare. Parents, students, teachers, and frankly all Americans were amazed when the news broke that parents from across the country had been a part of the largest ever college admission scandal in this country's history. In March 2019, over 50 people, including actresses Felicity Huffman and Lori Loughlin, were indicted with a number of charges, including bribery and tax fraud, over attempting to get their children admitted to prestigious universities. The mastermind behind this scheme is a man named Richard Singer, who claimed to be a "college counselor." In reality, he led covert operations, including having professionals take ACT/SAT exams for students, as well as fabricating résumé's for students. Lori Loughlin's daughter, Olivia Jade Giannulli is a famous influencer on social media, who was attending the University of Southern California. We know now that she was admitted under the guise that she was a professional rower, when in reality, she spent her downtime filming makeup tutorials. Most parents who were indicted pled guilty, allowing themselves lesser sentences. But Lori Loughlin and her husband Mossimo Giannulli continue to plead not guilty and are potentially facing 40 years in prison. 
Leave a Comment