YouTube Popularity: How Certain YouTubers Stayed Relevant Throughout the Decade
Natalie Tabibian
Spotlight Editor
Throughout the decade, YouTube has taken over the world with its diversity of content. It has also created a new generation of YouTube celebrities who provide independent, free content to their loyal subscriber and changing how media is produced and consumed. While many content creators' popularity has waned through the years, some have managed to keep their relevancy by successfully shifting their own content to match what is in demand. 
Lucas Cruikshank
Lucas Cruikshank began his YouTube channel in 2008 with an obnoxious, silly character named Fred Figglehorn and by 2009, he had one million subscribers. With his high-pitched voice and silly antics, Fred seemed to be targeted at children. Eventually, he made it onto ICarly and got his own Nickelodeon movie, Fred: The Movie with John Cena portraying his imaginary dad, in 2010. Fred had crossed the threshold between online and mainstream success. After abandoning the character, Cruikshank posted more frequently on a channel called Lucas and eventually moved towards popular video concepts: collaborations, reactions, and quizzes. Currently, his content is personality driven, yet still combines the elements of current trends. The transitions that his channel has gone through is what has allowed Lucas Cruikshank to maintain his relevancy as the demand has changed.
Jenna Marbles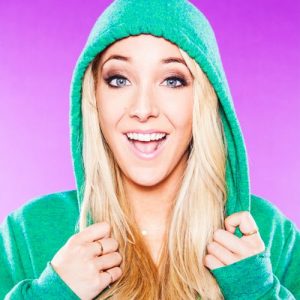 Jenna Mourey has been posting on her channel, Jenna Marbles, since February 2010. With videos titled "How to trick people into thinking you're good looking" and "What I Would Have Done in Cancun" garnering over 69- and 34-million views respectively, Jenna's audience quickly grew. She began with short-form content, often mocking stereotypes of boys and girls Throughout the years, the content has evolved from being driven by relatable skits to being driven by personality. Her more recent content can not be described as anything other than random. She and her boyfriend, Julian Solomita, now create content together, often trying new and strange activities that they have no experience with. Jenna Marbles has maintained popularity throughout the decade with her miscellaneous content that features her youthful personality.
Nikkie Tutorials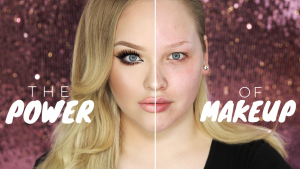 Nikkie de Jager, better known by her YouTube channel Nikkie Tutorials, has been making beauty and makeup related videos since her teenage years in 2008. Living in Amsterdam, she began with simple makeup tutorials often inspired by celebrities like Lady Gaga. Later she diversified her content by adding her series of "Hits and Oh God No's!" where she reviewed the best and worst performing products. In May of 2015, her channel skyrocketed in popularity following her "The Power of Makeup!" video which received over 40 million views and inspired a larger trend of comparing half a bare face of makeup to a done one. Since then, she has continued making a variety of makeup tutorials, reviews, and challenges. She has even recently collaborated with Lady Gaga herself. She even began to teach a Dutch word of the day to her fanbase, sharing her culture and amassing a loyal group of followers. 
ERB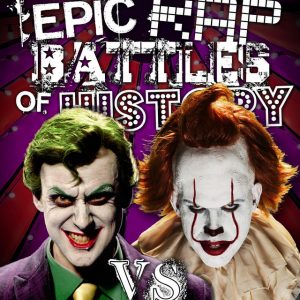 ERB is known for its "Epic Rap Battles of History," created by Peter Shukoff and Lloyd Ahlquist. Unlike many other content creators, ERB has kept their video format consistent throughout the years. They pit two famous historical figures against each other and use their respective backgrounds to do have a rap battle. Popular videos include Barack Obama vs. Mitt Romney, Moses vs. Santa Claus, and Mozart vs Skrillex. They are on their sixth season and continuously release new rap battles, ending each one with questions to the audience like, "Who won?" and "Who's next?" Subscribers are kept engaged within the content and are excited by each new release. Therefore, ERB has kept consistent viewership throughout the decade. 
Anthony Padilla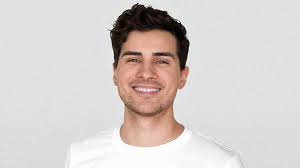 Anthony Padilla began his career over fourteen years ago with his best friend, Ian, on Smosh. The two are known for their edgy sketch comedy and their parody series "Worst _ Ever." The content on Smosh progressively got more PC when it was purchased by the Defy Media company. In June 2017, Padilla cited a "lack of creative freedom" as his reasoning for leaving the channel and began to post more his personal channel, Anthony Padilla. About a year ago, he began a new series called, "I spent a day with _" in which he sits down with unique individuals like ex-cult members, flat earthers, and witches, and interviews them. He attempts to humanize people and has a unique ability of connecting with his guests and making them comfortable. 
Philip DeFranco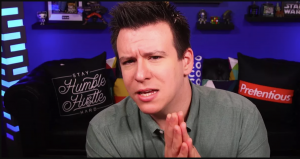 In 2006, Philip DeFranco's content primarily consisted of short-form rants, often including edgy humor. He became notorious for thumbnails with scantily-clad women. He would often reference current events and pop culture, but his true news debut came in 2016 with the creation of "The Philip DeFranco Show." Showing moral growth,  he apologized for his offensive past statements. His news shows are generally about 15 to 20 minutes and give a summary a few times a week of the highlights in the news. He has become a reputable and respected source on the platform and has a team of employees behind him who ensures the quality of each video. More recently, DeFranco has also been interviewing other YouTubers on another channel, A Conversation With. Overall, Philip DeFranco has evolved his immature content into a credible, independent news organization and his audience has stayed with him.
Ryan Higa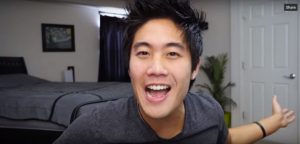 With videos like "How to be Ninja" and "the iPod Human" garnering tens of millions of views in 2007, it is no wonder that Nigahiga reached over 1,000,000 subscribers by 2009. He specialized in skits and rants that appealed to his young audience. He later began his "Dear Ryan" series, in which he uses comments to guide his videos, participate in challenges, write songs, and complete dares. Ryan Higa would also include mock conspiracy theory videos into his content, linking together obscure facts to come to ridiculous conclusions. His videos have become known for their high production quality and deep thought that goes into making each one of them. More recently, however, he has chosen to shift his focus to podcasts while occasionally creating more "Dear Ryan" videos. This shift in content matches his older audience, which has grown up with his videos. 
Pewdiepie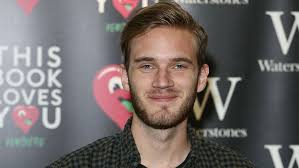 Felix Arvid Ulf Kjellberg is a Swedish gamer who garnered popularity with his channel Pewdiepie. He originally posted gaming videos, often playing Minecraft or Call of Duty while speaking in the background. He began to play a wider variety of games and by 2012, he had obtained half a million subscribers. Currently, however, he has the most subscribers of any independent creator on the platform with 102 million people watching his content. Kjellberg has transitioned to more personality-driven reactionary content. With his incredible growth, Kjellberg was eager to keep his spot as the most subscribed-to channel on the platform and was competing with the Indian music video company, T-Series. His humorous diss track to the channel "b*tch lasanga" got over 230 million views and temporarily boosted his subscriber count above theirs until he was eventually dethroned eight months ago. The videos on Pewdiepie have such a wide base and variety of support because of his likeable personality and commentary.
Shane Dawson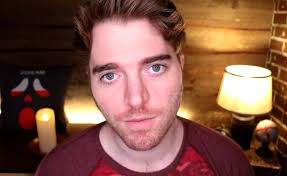 When Shane Dawson became popular in 2008 with his channels Shane Dawson TV and shane, he incorporated his passion for filmmaking into his videos. His skits, including his infamous character Shanaynay, were acclaimed at the time, yet today's audience would perceive them as racist. His videos included dark humor, and he would later open up to his audience about the trauma and struggles he overcame in his childhood. Around four years ago, Dawson shifted his content to what was trending then: reactions, food videos, challenges. Occasionally, he would make well-researched conspiracy theory videos. He began a change and created his first docuseries in 2017, where he speaks in detail about his childhood and confronts his dad for the issues he caused in their family by leaving. From here on, Dawson's content became increasingly serious as he took it upon himself to redeem other YouTubers from controversies and learn about others. Most recently, Dawson created a series with Jeffree Star where they collaborated on a makeup collection and spoke about the behind-the-scenes process. The series was wildly successful and the collection made over 35,000,000 dollars. Shane's ability to connect with his audience and discuss his personal life, while keeping up with his audience's demand, has allowed him to become increasingly popular throughout the decade despite his numerous shifts in content. 
Leave a Comment