Mikayla Weissberg
Voices Editor
From box-office hits to low-budget indies, the 2010's overarching theme was representation — bringing people of color, LGBTQ+ people, and women into the spotlight like never before. This is a look back on the movies that transformed the culture of representation this decade.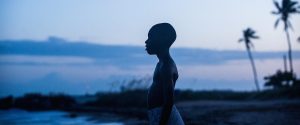 A24
Moonlight (2016)
At a time when many films seemed to be pushing the "representation" trope for publicity (or, at this point, social necessity), Barry Jenkins' Moonlight tells a story about humanity, about growth, about pain and love and discovery, through the eyes of the young, black, and queer Chiron. What was remarkable about it, though, was that every part of Chiron's identity was integral to the story and yet never forced onto the audience. It pushed boundaries in cinematography, lighting, and sound to bring the viewer into Chiron's head, masterfully crafting a journey that is as transformative to watch as it is for its main character. Moonlight was the first film directed by an African American to win the Best Picture award at the Oscars, marking a true shift in the decade's war for representation.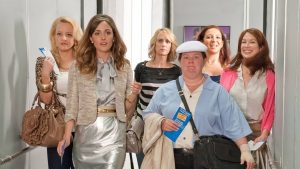 Universal
Bridesmaids (2011)
Bridesmaids was one of the first films to star an all-female ensemble acting like real women–women who could be cruel, jealous, sad, in love, hopeful, crude, disgusting, witty and funny, not the butt of a sexist joke but creating humor that is unique to women.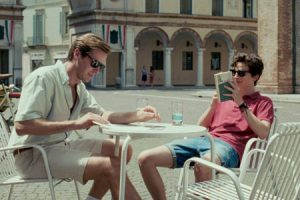 Sony Pictures Entertainment
Call Me By Your Name (2017)
Call Me By Your Name is a nostalgic Italian romance, filled with iconic scenes (one of them involving a peach). It marked the beginning of the rise of Timothée Chalamet, who has since become the poster boy of the decade. Enough said.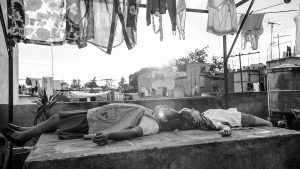 Netflix
Roma (2018)
Roma was only the 11th foreign language film to be nominated for Best Picture ever, and the first one in Spanish. Its gorgeous cinematography and wonderful direction by Alfonzo Cuaron brought Mexican culture, one that is dismissed by most Americans, into the public eye, gaining mass media and critical attention almost immediately after its Netflix release.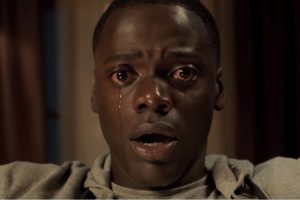 Universal Pictures
Get Out (2017)
Jordan Peele's directorial debut created a cultural shockwave that the film industry has still not recovered from. Get Out was a whirlwind of genres (satire, comedy, horror, psychological thriller, etc.) that somehow blended together into pure genius. It conveniently premiered soon after Trump's inauguration, delving into much of America's worst fears at that time: the horrors from our white-nationalist tainted past that seem to loom over the future.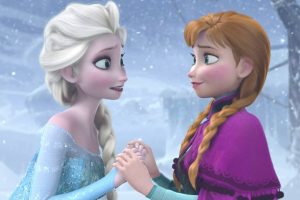 Disney
Frozen (2013)
The beginning of Frozen falls into the age-old Disney princess formula: girl not allowed to leave her house, dead parents, and love at first sight. Yawn! What makes Frozen special was how it dealt with these issues. The movie is not about a knight in shining armor coming to save a helpless girl, but the unbreakable bond between sisters. Both Elsa and Anna are relentless, brave, and powerful. Following Frozen came a wave of independent female Disney heroes, including Moana and Rey from Star Wars. The film was so successful that it has since inspired a Broadway musical and a recent box office record-breaking sequel.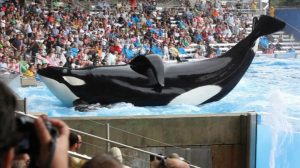 Magnolia Pictures
Blackfish (2013)
The 2010s have been full of movies centered around activism, and Blackfish was arguably the catalyst for this new sub-genre. The exposé on the treatment of orcas at SeaWorld changed the public viewpoint, the actions of the industry itself, and even the law.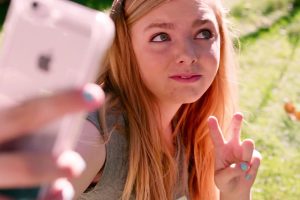 A24
Eighth Grade (2018)
Although its true effects haven't really had time to show their colors, Bo Burnham's Eighth Grade was the first true Gen Z coming-of-age story. It was one of the first movies that I could truly identify with, and teenagers across America fell in love with Kaila, its endearingly awkward protagonist. The film showcased Kaila not as someone that its audience would strive to emulate, but someone that anyone growing up in this age can see themselves in — social-media-obsessed, acne and all.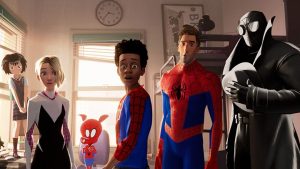 Columbia Pictures
Spiderman Into the Spiderverse (2018)
Spiderman Into the Spiderverse gave the all-too-familiar story of Peter Parker's spider-bite induced superpowers a surprisingly fresh face. The creators bent the rules of animation, mashing together different styles (including anime, comic, and animaniac) often appearing together on screen. Before Into the Spiderverse, it seemed that the only way to revolutionize animation was to advance technology, but the film proved that there are no limits to creativity.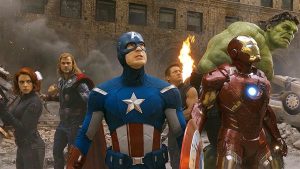 Disney/Marvel
The Avengers (2012)
The release of The Avengers marked the beginning of the rise of the Marvel Cinematic Universe. Disney bought Marvel, shoved all of its favorite superheroes into one movie, and everyone loved it.