LA's Best Restaurants Listed from A through Z
Kayla Nickfardjam 
Staff Writer 
"Where should we go to eat?" With over 26,000 restaurants in Los Angeles, this simple question often evokes a considerable amount of decision fatigue. Because of this, it's easy to fall into the trap of going to the same two restaurants every time. Below is a list of Los Angeles restaurants to add to your repertoire.  
A. A-Frame 
A-Frame is where you go when you want high-quality Hawaiian food but don't want to take a five-hour flight to get it. The humble, wood-paneled structure contrasts with the variety of vibrant food they serve. Popular items include their famous pancakes, Furikake Kettle Corn and the all-you-can-eat chicken served on Sunday. 
B. Birdie G's:
Tucked away in Santa Monica's Bergamot Station, Birdie G's is somewhat of a hidden gem. Serving modern takes on classic dishes, Milken students will feel right at home with Matzo Ball Soup and Noodle Kugel. Popular favorites include the Sloppy Jeremy and Rose-Petal Pie. 
Honorable Mentions: 
Bardonna: Los Angeles style lunch and breakfast on Montana Avenue.
Bru's Wiffle: Waffles…especially with chicken
Bavel: Upscale, award-winning Middle Eastern food 
Badmaash: Best modern Indian food in Los Angeles
C. Catch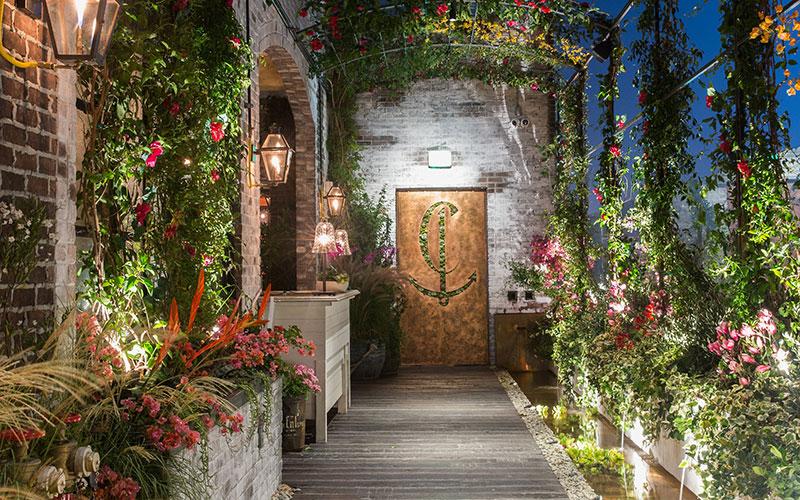 Known for its 360- degree views of the Hollywood Hills and Instagrammable atmosphere, it is no wonder that Catch is a celebrity favorite. Offering a variety of fare from top-notch sushi to Sweet Potato Gnocchi, there's truly something for everyone. Some fan favorites are the Crispy Cauliflower, Chicken Bao Buns and Hit Me Chocolate Cake.  
Honorable Mentions: 
Cafe Chez Marie: French food served in a historic cottage
C&O Cucina: Best garlic knots ever
D. Darya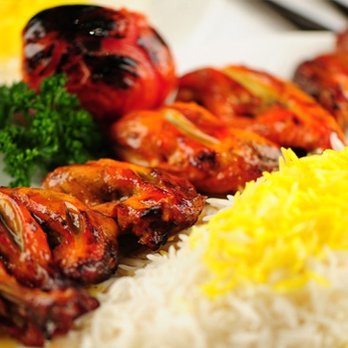 Located in Santa Monica, Darya is a great spot to enjoy Persian cuisine! The decor reflects the style of a Middle Eastern grandmother (if only there were clear plastic seating covers) but the star of the show is the grub. With the large portions, I recommend ordering family-style and sharing a few plates so that you can explore the menu. Popular items include the Juicy Chicken, Beef Koobideh and Ghormeh Sabzi Stew. Conclude your meal with Persian tea and a sweet treat for a truly authentic experience. 
E. Eveleigh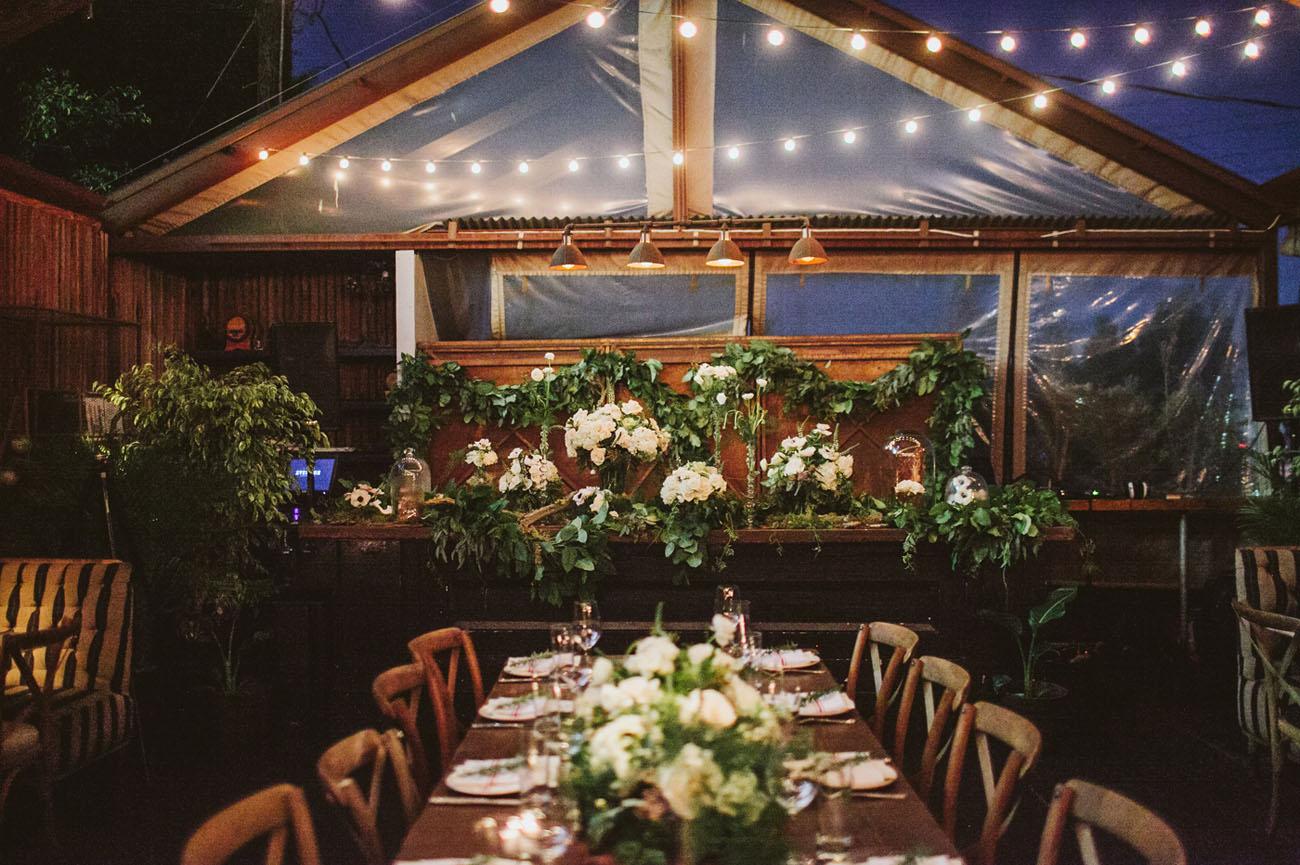 Set inside a wooden barn, strewn with hanging lights, Eveleigh boasts an irresistible rustic feel. The West Hollywood spot is a go-to for Sunday brunch or a night out with friends. Their Ricotta Hotcakes are a must! 
F. Flowerchild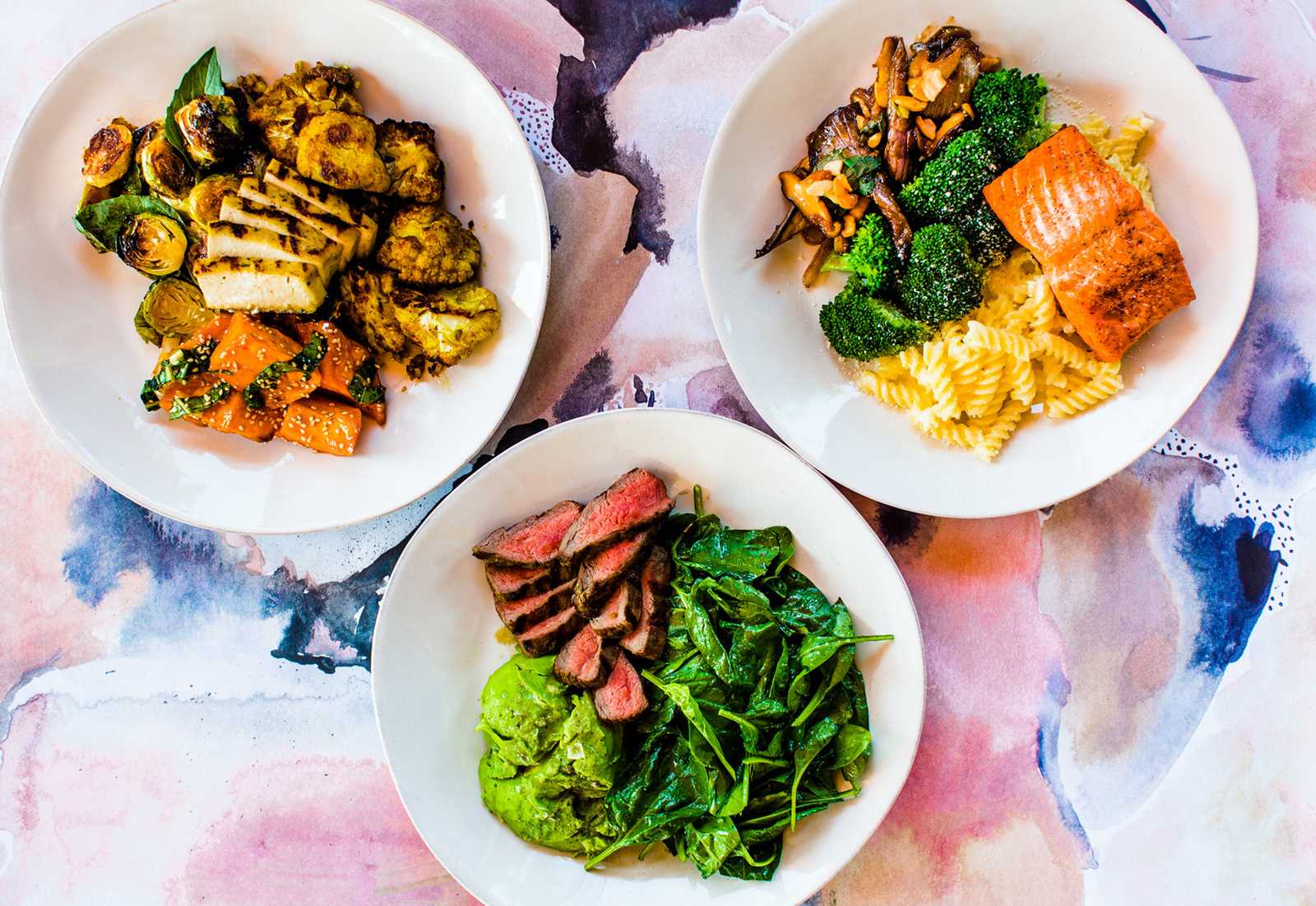 Healthy, hearty and hippie are the words that come to mind when I think of Flowerchild. With a location that is a short walking distance from the Third Street Promenade, this is a great place to grab a bite amidst a long day of shopping. The restaurant itself is adorned with flowers and peace signs creating a cheerful atmosphere. The menu offers a variety of unique options but as a self-proclaimed sweet potato lover, the Mother Earth Bowl is my dish of choice. 
Honorable Mention: 
Forma: A cheese lover's paradise 
G. Gjelina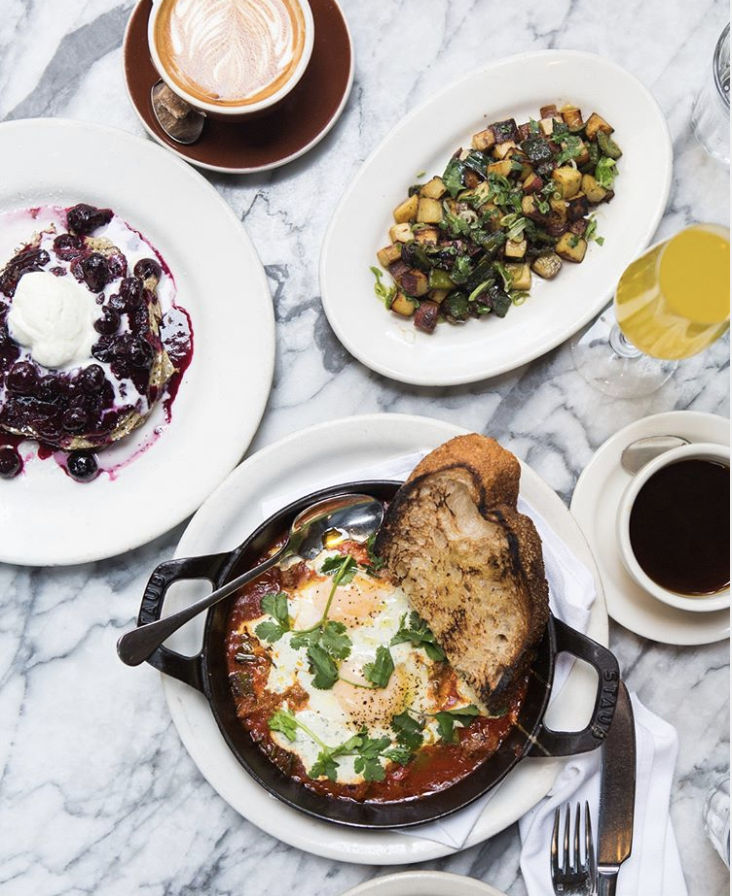 Don't let Gjelina's humble brown exterior and name which I still don't really know how to pronounce deceive you. Gjelina is a gem! The industrial, speakeasy feel of the interior contrasts perfectly with the bright and cheery courtyard. Their Kale Salad and any type of pizza are quintessential components of a Gjelina meal.
Honorable Mention: 
Great White: Light breakfast in Venice. 
H. Hasiba
Hasiba is not your typical Kosher restaurant. The minimalist aesthetic and authentic Israeli cuisine have won ample praise from publications such as "Eater LA" and the "Infatuation." You'll be thinking about the hummus, Potato Shakshuka and Sabich for days after your meal. 
Honorable Mention: 
Huckleberry: Best fried-egg sandwich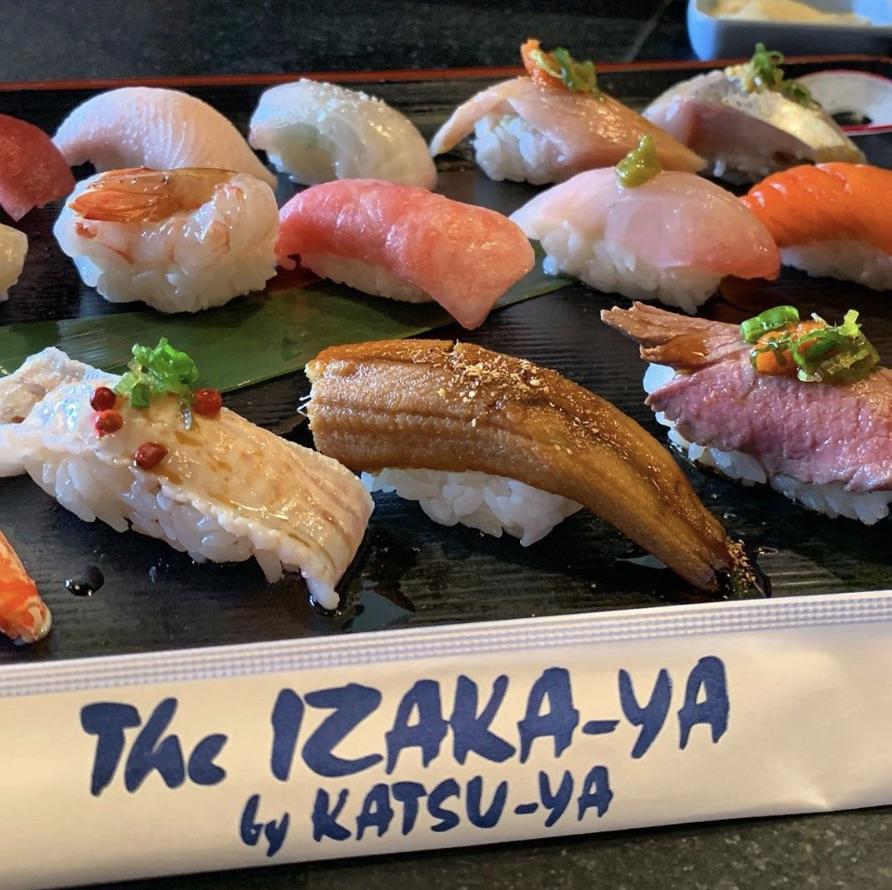 Izaka-ya is a favorite among Milken students for sushi. Chef Katsuya offers comparable quality but a more casual environment as compared to the famous Katsuya restaurant. Izaka-ya is the perfect destination for everything from the Miso Soup and specialty rolls to mouth-watering sashimi. Many claim that the Spicy Tuna on Crispy Rice is the best in town!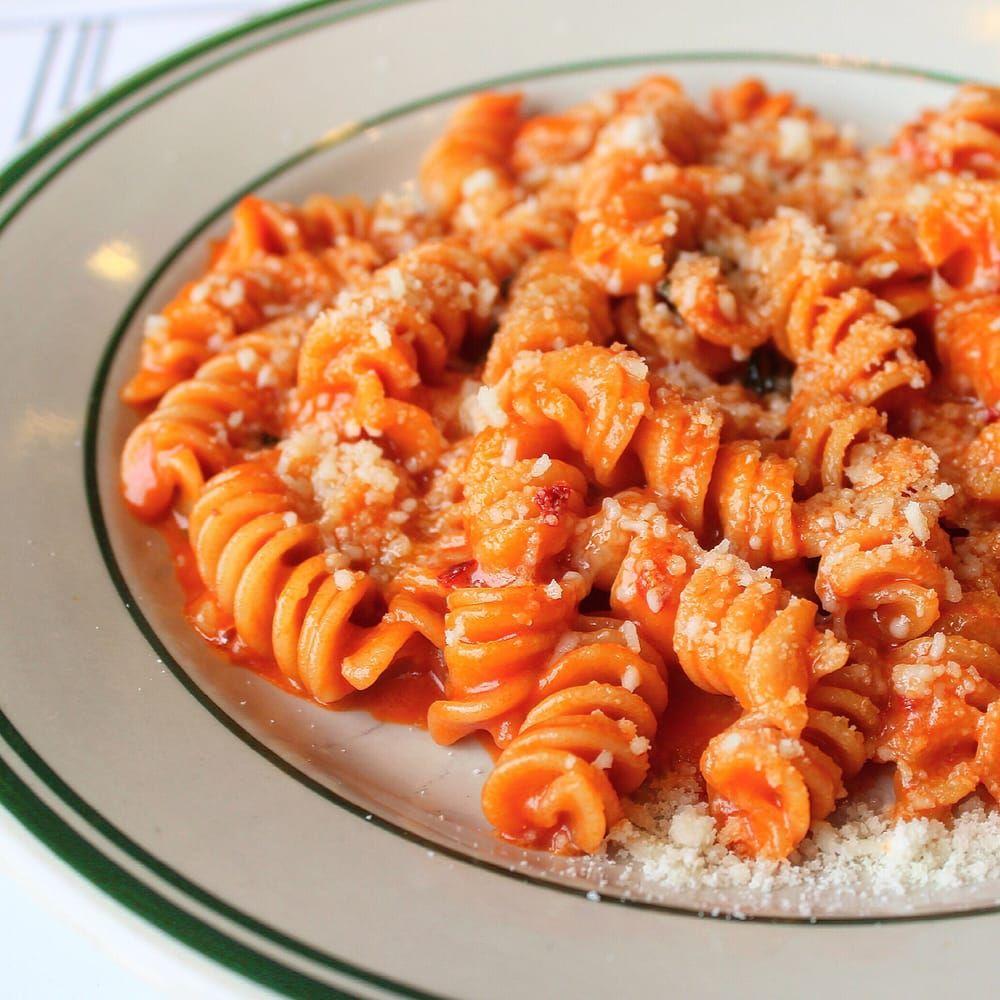 A cult favorite, Jon and Vinny's has quickly become one of LA's most iconic restaurants. Usually, you'll have to make reservations a few days in advance at any of the two L.A. locations, but you won't regret it. I usually keep it simple and order the famous Spicy Fusilli pasta and Margherita Pizza. 
Honorable Mentions: 
John O Groats: No fuss, homestyle breakfast 
Jeff's Gourmet Sausage Factory: Famous Kosher deli 
K. Kushiyu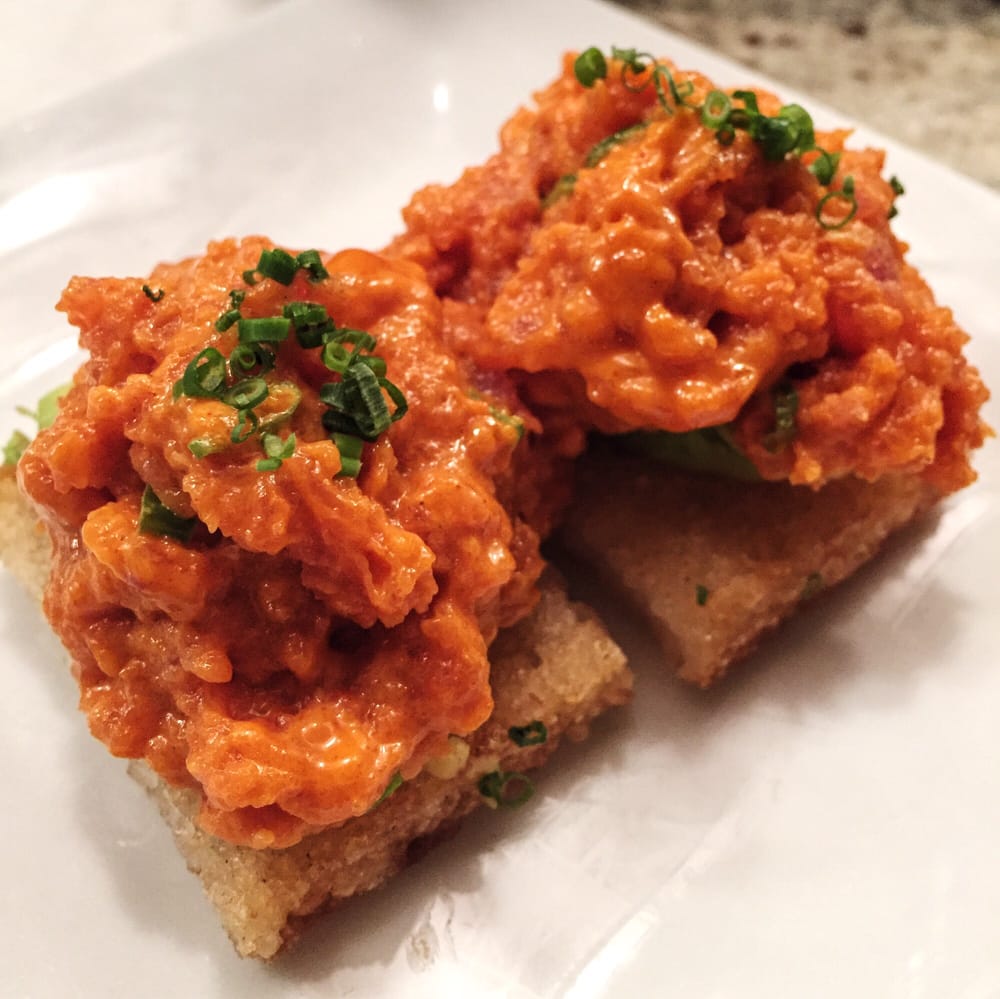 Kushiyu is the perfect destination for a well-rounded sushi experience. Valley locals rave about the Lemon Roll, Spicy Tuna Over Crispy Rice and Albacore Sashimi. 
Honorable Mentions: 
Kazu Nori: Handrolls galore
Kyes: Asian burritos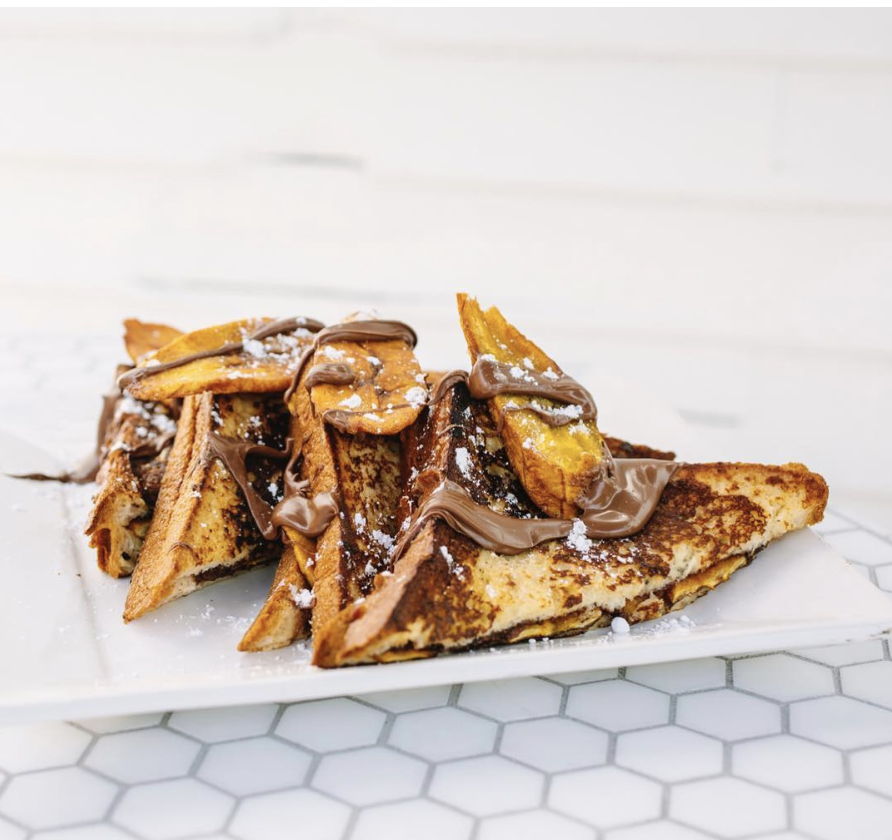 3 words: Breakfast all day. With a whopping 28 different egg dishes, in addition to crepes, waffles and French toast, this spot is perfect for breakfast lovers in your life!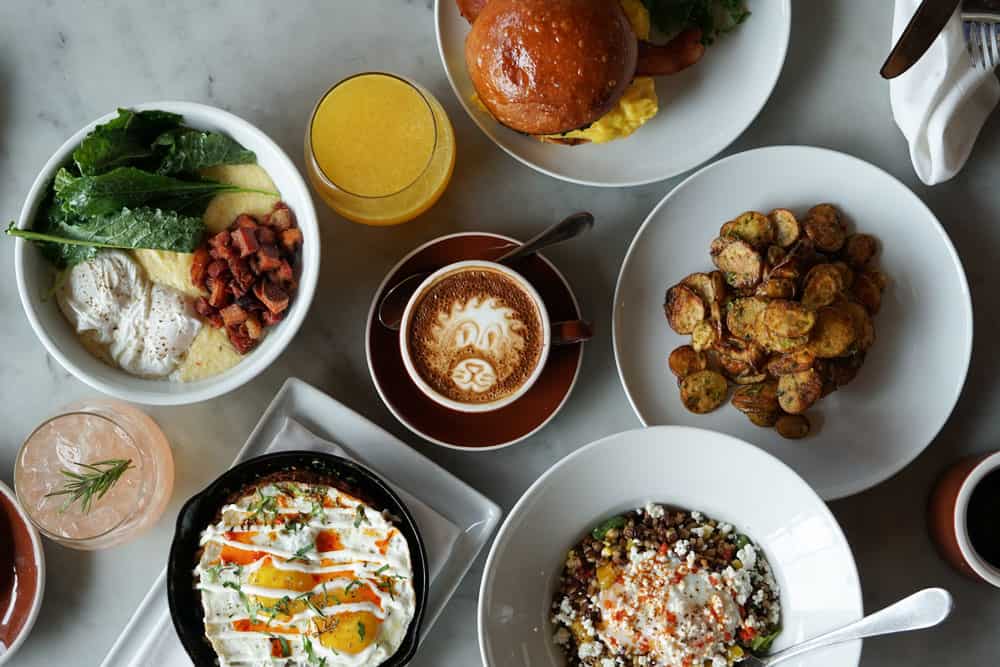 Milo + Olive is a popular choice among Santa Monica foodies. Famous for its baked goods and anything-but-basic pizzas, this restaurant is an ideal place for some good ol' carb-loading. Order the decadent Roasted Potato Pizza along with the refreshing Arugula and Radicchio Salad for a well-rounded meal. 
Honorable Mention: 
Malibu Farm: Fresh food on the Malibu Pier 
N. Nong Lá Cafe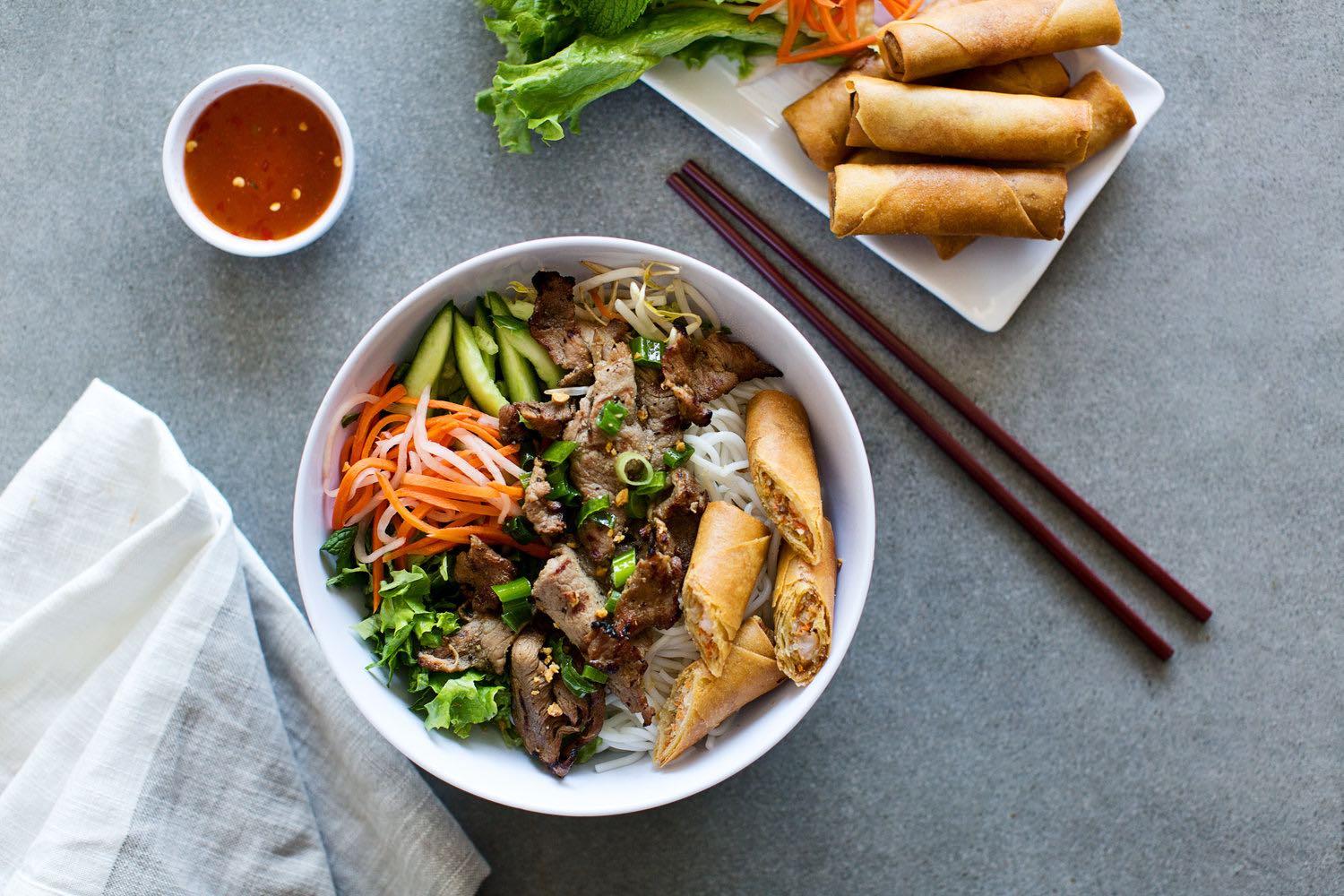 Calling all noodle enthusiasts! Nong La offers a wide variety of Vietnamese food, but the Chicken Ga is my favorite. Nong La Cafe's optimal Sawtelle location offers plenty of fun places to explore after your meal. 
O. Otium 
Adjacent to the famous Broad museum, a meal at Otium is the perfect addition to a day of museum hopping. With an award-winning executive chef like Timothy Hollingsworth, the winner of Netflix's "The Final Table", it is surprising to see such simple dishes such as grilled cheese and falafel on the menu. You can try chef Hollingworth's Black Cod, which is one of the dishes that helped secure his victory on "The Final Table". 
Honorable Mentions: 
Original Tommy's: A classic burger joint 
Openaire: Breakfast and lunch served inside of a greenhouse
P. Pizzanista!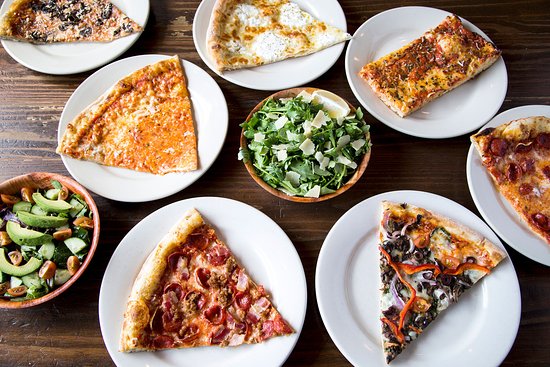 Quality pizza by the slice is a rarity in Los Angeles. Luckily, Pizzanista! Is everything that you could ask for in a local pizza joint. Stop by for a slice while perusing the galleries in the DTLA Arts District or drive across town (it's worth it). Everything is phenomenal from the classic Margarita, White Pizza and Mac and Cheese Pizza only available on Sunday.

Honorable Mentions: 
Public School: Quirky, school-themed restaurant (more fun than it sounds) 
Pizzana: Amazing pizzas and salads in Brentwood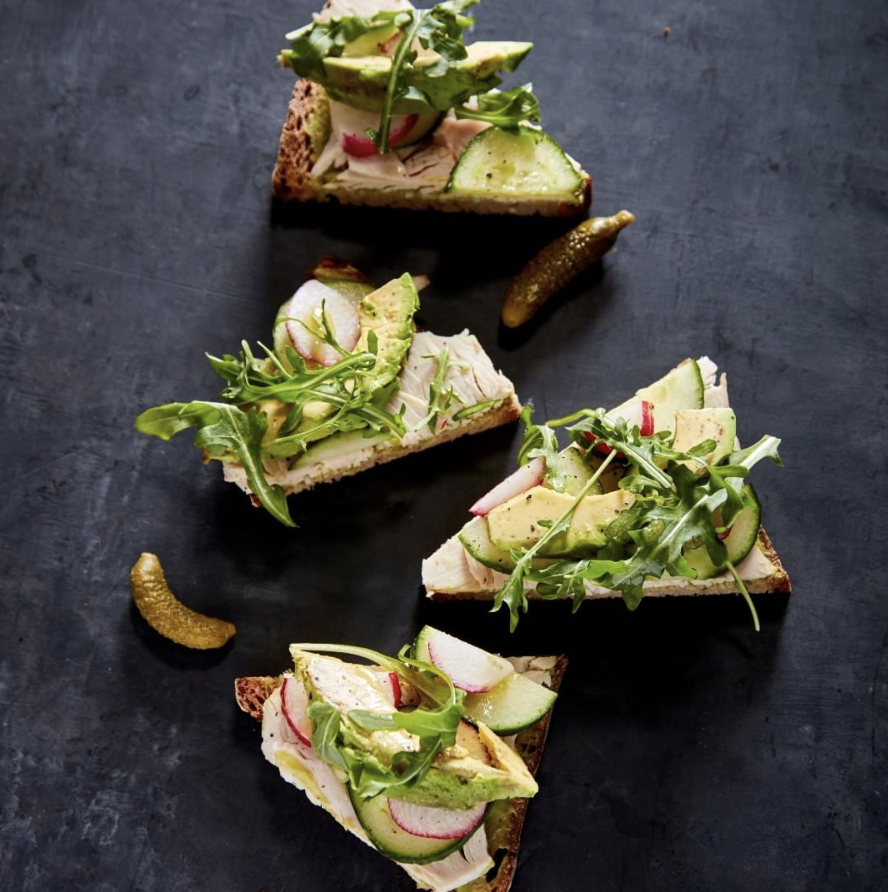 So this doesn't exactly start with "Q" but bear with me, there weren't many options. Le Pain Quotidien is truly a go-to for a French-style breakfast or lunch. The variety of bread and unique spreads including speculoos, hazelnut and white chocolate make for an indulgent treat. The classic Avocado Toast, Belgium Waffle and Quinoa Tabouli are staple items Le Pain. 
R. R+D Kitchen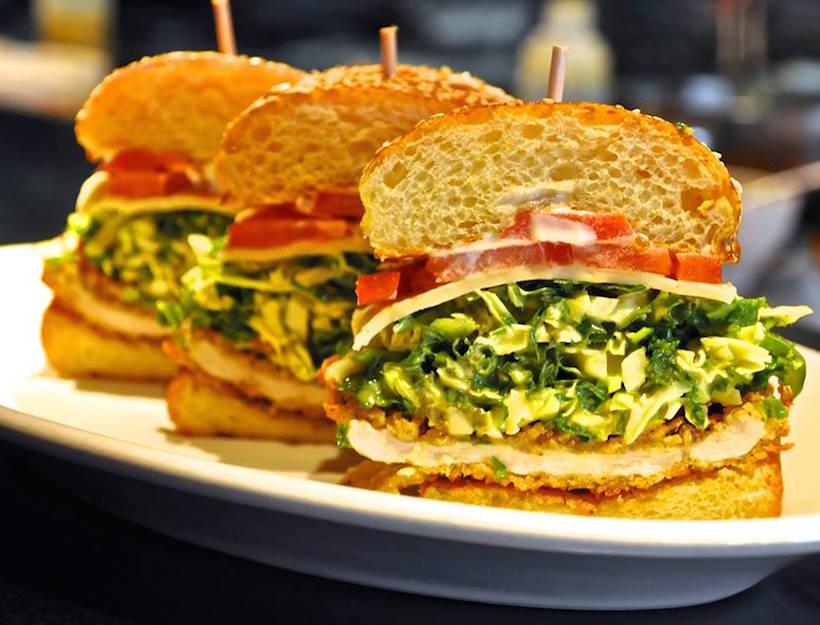 With the modern aesthetic and witty artwork, R+D's snazzy atmosphere amplifies the deliciousness of the food. Serving polished versions of classic American cuisine, there is truly no way to go wrong. The famous Ding's Crispy Chicken Sandwich paired with the crunchy, thin-cut fries are a match made in food heaven. 
Honorable Mention: 
Rustic Canyon: When you want to impress someone with your sophistication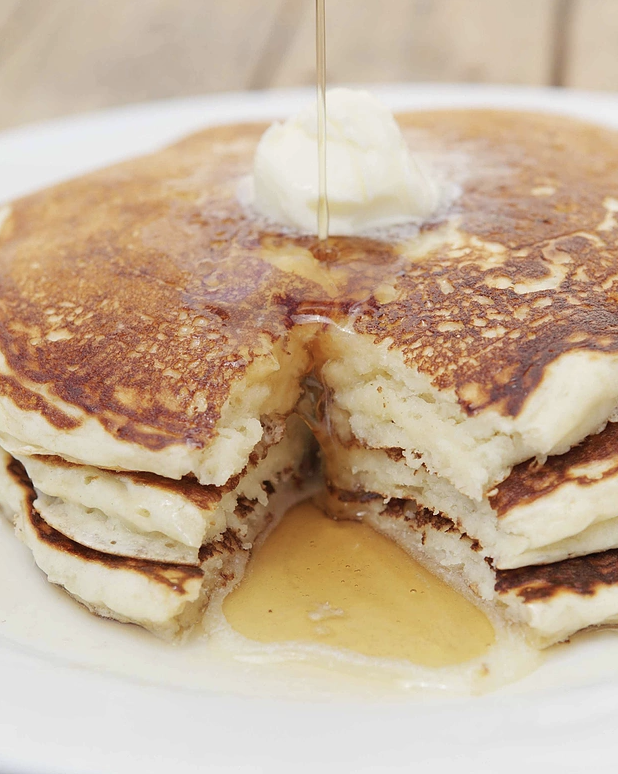 Yay for Valley representation! Sweet Butter Kitchen has a charming, quaint atmosphere, characterized by the many chalkboards and vintage furniture. Sweet Butter serves a variety of comfort foods such as their renowned mac and cheese. 
Honorable Mentions: 
Sqirl: Breakfast reinvented 
Sweetfin Poké: My favorite spot for poké
Covered entirely in vibrant murals, Tacos Tu Madre is sure to catch your eye as you drive by. Pull over and give it a try! You can mix and match but be sure to try the Ahi Tuna Tacos.
Honorable Mentions: 
Tavern: Perfect for any occasion: lunch for one or a Birthday dinner 
Tatsu: Famous ramen joint on Sawtelle 
U. Uovo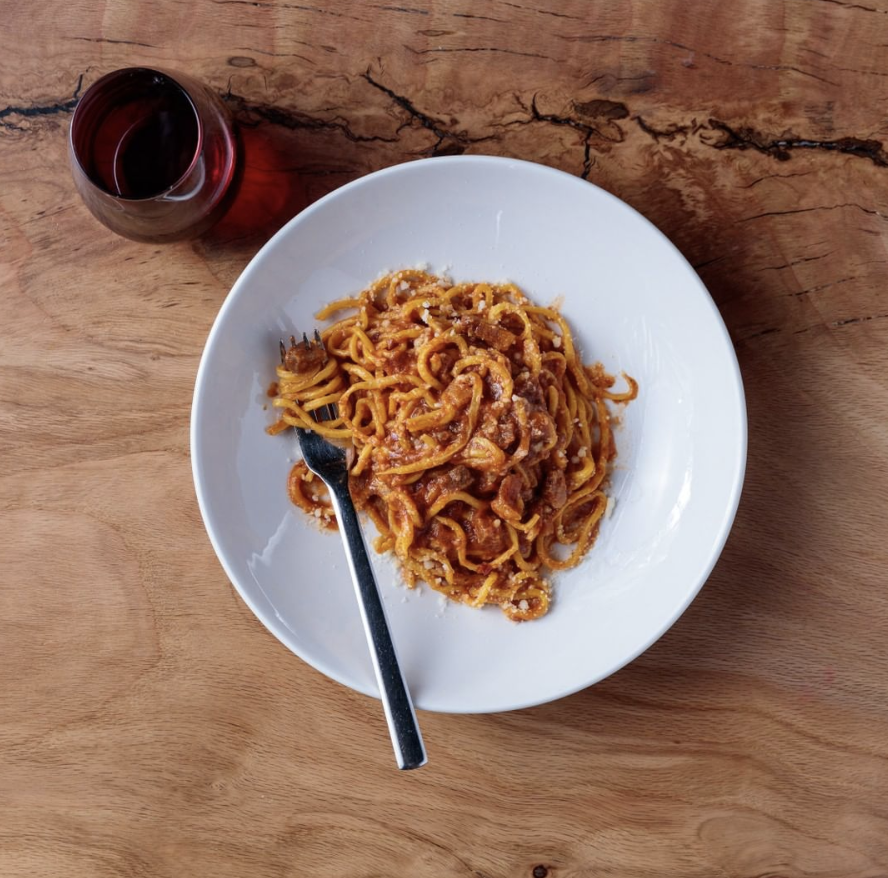 Uovo is the Italian word for egg, a perfect name for this restaurant as the pasta dough is made with a special type of egg that is "specially produced for pasta." Most frequenters of Uovo gush over the Cacio e Pepe and Pomodoro pasta. The communal bar seating makes for a more casual, relaxed experience.
V. Venice Ramen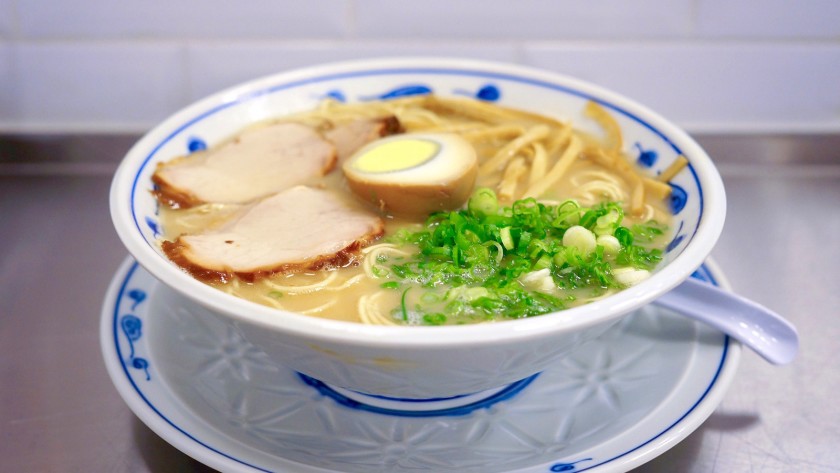 Nothing hits the spot more than a warm bowl of ramen on a freezing 60 degree Venice winter day. Skip the Cup o' Noodles that has probably been sitting in your pantry since your college days and get yourself an authentic bowl of hearty soup. The Chicken Ramen and Spicy Ramen are fan favorites! 
Created by Milken Alum, Chef Micah Wexler Wexler's Deli has become a Los Angeles staple. As masters of "Jewish soul food" Wexler's Deli prides itself upon their house-smoked fish and meats. Be sure to try the famous Smoked Pastrami Sandwich and Smoked Sturgeon. 
X. Xi'an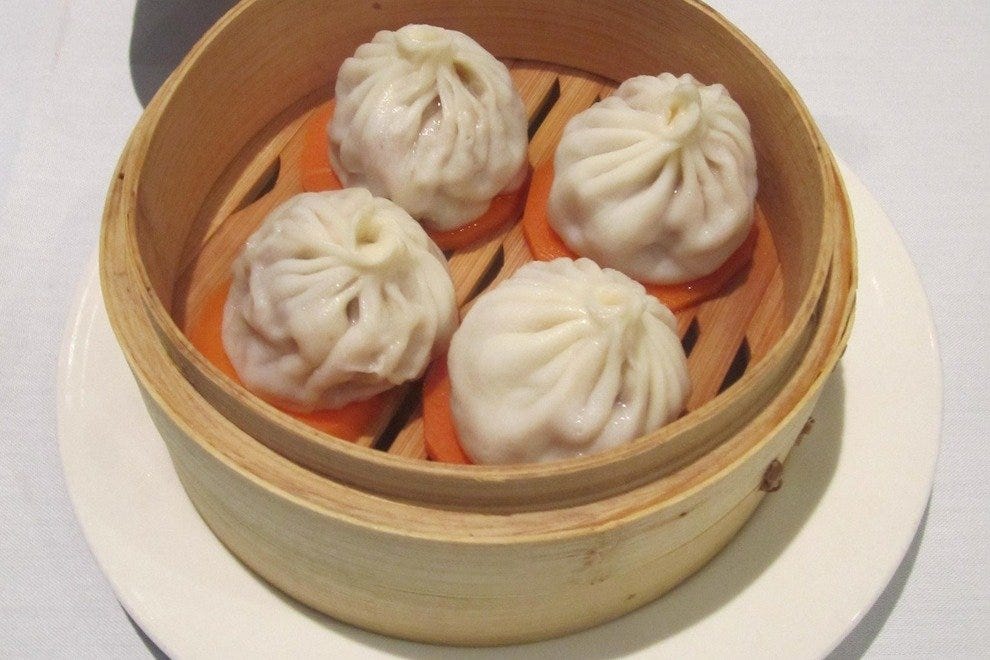 I included Xi'an because it is a reliable spot for Chinese food in the 90210 and perhaps more importantly, because it is one of the only restaurants that I can think of, starting with the letter "x." With that being said, the Orange Chicken and Chicken Pot-stickers are not to be overlooked. 
Serving authentic New York-style bagels with a twist, this food truck chain is sure to please even the most selective of bagel connoisseurs. Keep it simple or opt for something special like The Lox which features smoked salmon & dill spread, Persian cucumbers and caper pesto. Check out their website or Instagram page to see where they will be next.
Z. Zinque  
Visit Zinque at almost any time of day and you're sure to see a celebrity or at least an influencer or two. The courtyard, which is filled with beautiful olive trees, is a perfect place to dine on the famous Le Bowl, thin-cut french fries and Smoked Salmon Tartine.
Honorable Mention: 
Zinc Cafe & Market: Breakfast, lunch and dinner in the Arts District
Leave a Comment