The Top 10 Albums of the 2010's
Jack Behar
Staff Writer
As we enter the final month of the 2010's, I feel compelled to reflect back on the best music of the last ten years and create a structured list of my favorite albums. This is undoubtedly the ten best albums of the decade no matter what critics say. If for some reason you disagree with me, you're wrong. Each album here is stunning in its own unique way and will leave a lasting impact on music. And no, Taylor Swift will absolutely not be on this list.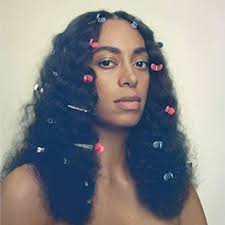 10. A Seat at the Table (2016) – Solange
Solange's 2016 project, which she worked on for 3 years, is sonically beautiful and lyrically empowering. The meaning of the title, A Seat at the Table, is that Solange uses this album as an opportunity to offer outsiders a seat at her table to listen and understand what it is like to be a black woman in America. The album opens with the song, "Rise," which tells the audience to stay true to oneself, and this is followed by "Weary," which questions the hierarchy of society. The lead single "Cranes in the Sky" was written seven years ago, independently, by Solange, and details the emotional turmoil she experienced and the void she has in her life after the breakup with her child's father. This song earned Solange a Grammy in 2017 for Best R&B performance. The majority of the album is Solange singing about racist experiences she's gone through, and the daily injustice she sees in America. This project sends a strong, and needed message for female black empowerment, and is performed with Solange's heavenly voice.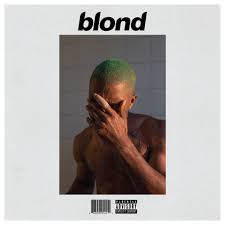 9. Blond (2016) – Frank Ocean 
Frank Ocean's 2016 project was highly anticipated after not releasing an album for four years following the acclaimed Channel Orange. Blond is an emotional roller coaster that dives into the deepest thoughts of Ocean's head. The album covers a multitude of topics, including depression, love, failed relationships, drugs, and coming of age. On the lead single and opening track, "Nikes," Frank critiques the way material objects are valued in society, which is a theme he has continued to address in his music. The album transitions to talking about Ocean's childhood and the loss of someone close to him on the track "Pink+White." The second half of the album is brutally honest and heart wrenching, as Frank speaks about his past relationships and failure at love. His vocals truly elevate the lyrics since we hear the pure emotion and pain that he has experienced. The penultimate track "Godspeed" leaves us on a positive note where Frank reaches acceptance of his breakup that the previous song "Seigfried" detailed. This album cemented Frank Ocean as the leading male voice in R&B and I know this album will only gain respect as time goes on.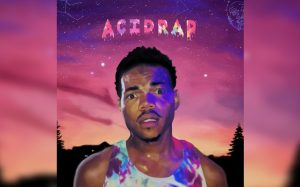 8. Acid Rap (2013) – Chance the Rapper 
Chance the Rapper's project, Acid Rap, is his second mixtape, coming off of his acclaimed debut mixtape, 10 day. Chance delivered on the album with his positive, unique style of hip hop, and demonstrated maturity from his first mixtape. The Chicago rapper's sound is a refreshing change from the mainstream trap beats that dominate the industry. He implements Gospel vocals, Jazz beats, and heartwarming lyrics in this project. Chance speaks on a range of topics including his rise to success, violence in Chicago, and coming of age stories. My favorite track is "Acid Rain" in which he really shows off his lyrical abilities on a slow, violin-sampled beat. Chance gets personal on this track speaking about faith, materialism, and addiction. Chance is such a unique artist, that no one can replicate, and Acid Rap is where he really defined his sound.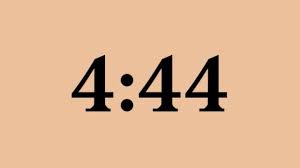 7. 4:44 (2017) – Jay Z
Jay Z's 2016 album, 4:44 is probably the most unique album on this list. It deals with topics not common in rap, speaking about Jay's past financial investments, and criticizing wealth in America. This is most apparent on the controversial song, "The Story of OJ" where Jay Z raps about financial regrets he has for wasting money on pointless material objects, rather than saving for his family and investing. Jay is capable of delivering this message while maintaining his famous cadence and flow. 4:44 also serves as a response to his wife, Beyonce's Lemonade, in which she speaks of Jay's infidelity. Jay is extremely apologetic and self-reflective on his marriage, specifically on the title track. This album came after multiple underwhelming albums from Jay which caused doubt in his rap legacy, but 4:44 cemented his place as an elder statesman of hip-hop.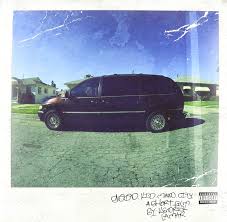 6. Good Kid, Maad City (2012) – Kendrick Lamar
Lamar's 2012 label debut album, Good Kid, Maad City provides a raw depiction of Kendrick's upbringing and his views on society. The main theme of the album is Kendrick attempting to be a "good kid" staying away from gangs and drugs, but he is surrounded by this in her "maad city". The narrative of the album starts in "The Art of Peer Pressure" where Kendrick is preparing to be involved in a robbery, and he continues to speak about the peer pressure he experienced growing up in Compton. This song reflects the path of crime and violence Kendrick was headed towards, but ultimately that is not what he wants. The song "good kid" is a turning point in the album where Kendrick wants to escape his situation, and looks to better himself. This track is followed by "maad city" where Kendrick reminisces of experiences where he saw people murdered and overdosing on drugs. The single "Swimming Pools" is Kendrick speaking on struggles with alcoholism which has surrounded him his whole life. The eight minute track, "Sing About Me I'm Dying of Thirst" gives a thorough story about a person who was murdered in Kendrick's life. Each song is a new story that explains who Kendrick Lamar is. This album fits into the overall story of Kendrick Lamar, telling the narrative of his adolescence, and is followed by the album "To Pimp A Butterfly," a tale of Kendrick as an empowered black man living in a racist America. His third studio album "Damn" completes the saga, dissecting the inner most thoughts of Kendrick. This album is Kendrick's first masterpiece and foreshadowed his bright future, giving us a glance at the lyrical expertise of Lamar.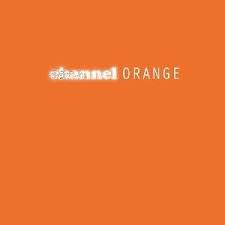 5. Channel Orange (2012) – Frank Ocean 
Frank Ocean's 2012 album, Channel Orange is the best R&B album of the decade. Ocean seized this album as an opportunity to go into deep reflection about his sexuality and love experiences. The album opens with the single "Thinkin About You" in which Ocean speaks about a past lover that he still is in love with and certain lines point to the romance being Frank's first with a man. On the song "Sweet Life," he critiques how wealth changes people and numbs one to genuine emotion. Ocean continues this theme for the next couple tracks preaching that money can't create the same happiness that love does. Ocean changes topics in the ten minute song, "Pyramids" where he speaks about the role of black women in society, using the historical figure Cleopatra as a symbol. The album concludes with a hollow feeling as Ocean talks about the unrequited love he has for the guy spoken about in the beginning of the album on the track "Bad Religion". He concludes the album with the song "Forrest Gump" speaking from the movie character to the love interest, Jenny and Ocean draws similarities to his own romance. Channel Orange is a passionate, emotional tale of love, wealth, sexuality, and heart break delivered with exceptional vocals.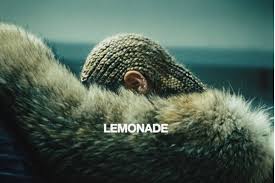 4. Lemonade (2016) – Beyoncé
Lemonade serves as an anthem of female black empowerment as Beyonce reveals her complete opinion on injustice in America. Beyoncé depicts both her strength and vulnerability during her husband, Jay Z's, affair. The first half of the album is all about her marriage struggles, yet it takes a turn in the song "Sandcastles," where she speaks about the love she still has for him. The album continues speaking about her growth as an individual, and how she and Jay Z have moved on. The album finishes with tracks about black female empowerment. The song "Freedom" with Kendrick Lamar voices examples of women breaking the limits put on them from society, and Beyoncé's personal obligation to empower females. The album's lead single, "Formation" concludes the album on a high note serving as a black power anthem. Lemonade is brutally honest and personal and a beautifully constructed project. 
3. 4 your eyez only (2016) – J cole
This album's placement may come as a surprise, but J Cole fails to receive the recognition he deserves, and this is his most thorough and musically complex album. The project tells a story from the point of view of J Cole's friend, and has commentary from J Cole's point of view scattered throughout the album. J Cole deals with the topics of racism, gang violence, love, loss, and death all in one project. Songs like "Change" and "Ville Mentality" are sonically beautiful with Cole's vocals and production. The culmination of the album is on the title track "4 Your Eyez Only." This song is an eight-minute storytelling masterpiece. It wraps the whole album together as we learn that the album serves as a recording left by Cole's friend to his daughter when he felt death was approaching him. The song finishes with Cole speaking to the daughter about her dad as we learn he died recently. In my opinion, this album has the most interesting and captivating story on the list.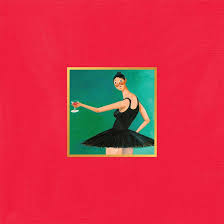 2. My Beautiful Dark Twisted Fantasy (2010) – Kanye West
In 2009, Kanye West was despised in the public eye for his altercation with Taylor Swift at the VMAs. As a result, Kanye decided to completely separate himself from society, as he began making music in a remote studio in Hawaii. During this time, he created the modern masterpiece of My Beautiful Dark Twisted Fantasy. This album demonstrates Kanye's lyricism in the highest manner while also displaying his genius production. Kanye comes off as highly apologetic and self reflective, specifically on the track "Runaway", which is commonly regarded as Kanye's most important song. "Runaway" is a brutally honest depiction of his past relationships and the emotional turmoil it caused him, and this theme continues on songs like "Blame Game" with John Legend and "Gorgeous" with Kid Cudi and Raekwon. Kanye exhibits his expertise in production with his layered vocals and in-depth beats on tracks like "Power," "All of the Lights," and "Lost in the World" which opens with vocals from artist Bon Iver. This is Kanye's most important and most complete project of his career.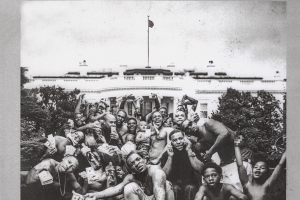 To Pimp A Butterfly

(2015) – Kendrick Lamar 
There is no question that this is the number one album of the decade. It is the best album from the voice of our generation, Kendrick Lamar. This album is perfect with its creative lyrics with extreme depth and the unique jazzy production style that creates the tone of the album. Not only from a music standpoint is this album remarkable, but its social and political influence is enormous. The track "Alright" was adopted as an anthem for the Black Lives Matter movement and sung by the masses in protest. Kendrick displays his ability as an elite storyteller on this project, and especially on the track "How Much A Dollar Cost" where he recalls an interaction with a prophetic homeless man preaching the effects of materialism and the need for generosity. President Obama listed this as his favorite song of the year. The song "Blacker the Berry" serves as an account of what it's like to be a black man in society from Kendrick's experiences. This album presents itself as an aggressive attack on injustice in America, but it also has a hopeful undertone, that Kendrick has not lost faith in humanity. I am confident that future generations will look at this album as a piece of art and a masterpiece of the decade.
Leave a Comment