Emmy 2019 Highlights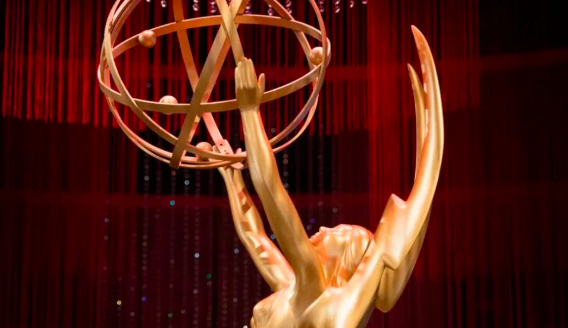 Emily Vanek
Co-Editor-in-Chief
The 71st Primetime Emmy Awards, which aired Sunday night, September 22, on Fox, celebrated acting performances in television. For the Hollywood elite, award seasons may come and go like, well, the seasons, but for ordinary people, like me, who make bets on which shows deserve the wins, I'm on the edge of my seat waiting eagerly for my favorite shows to be called. 
Probably one of my favorite shows of all time, The Marvelous Mrs. Maisel, was one that I looked out for the entire night. With 22 nominations, most of the night, it was destined to be monumental. Thus, when Alex Borstein, accepted her award for Best Supporting Actress in a Comedy Series for the show, I was very pleased. She continued to impress when she grabbed the mic and gave one of the most relatable acceptance speeches for the Milken community. She empowered women everywhere to break boundaries, be fearless, and "step out of line." Being the granddaughter of a Holocaust survivor, Borstein said, "My grandmother was in line to be shot into a pit. She said, 'What happens if I step out of line?' He said, 'I don't have the heart to shoot you but somebody will,' and she stepped out of line. For that, I am here and my children are here. So step out of line, ladies, step out of line." Personally, being a Jewish girl whose grandfather is also a Holocaust survivor, I am deeply grateful for Borstein using her platform to empower women through such a pivotal moment in Jewish history, one that rarely receives the limelight in Hollywood. 
This year's show was different from past years' in the sense that it aired with no host. This no-host trend is still fairly new and has only been done at a few other award shows, including last year's Academy Awards. Most people enjoy the comedic perspective that a host usually provides opening a show, and the interactions between a host and the audience during transitions. However, the Emmys decided to fill that void by opening with the Simpsons character Homer Simpson. Using augmented reality, Homer appeared on stage before being interrupted by Anthony Anderson, who filled the audience in by shouting, "We're going to go without a host tonight!" Celebrity appearances were scattered throughout the show, including an appearance from Kim Kardashian and Kendall Jenner, as well as a performance during the "In Memoriam" segment by pop-singer Halsey. Although celebrities did their best to entertain viewers across America, some people were still critical. While presenting an award, Jimmy Kimmel and Stephen Colbert mocked opinions of the no-host situation: "The Titanic didn't have a host and look what happened to them." Both previous hosts of the Emmys, Kimmel and Colbert claimed to feel personally victimized by award shows cutting hosts by the season. 
Despite the mixed response, the show carried on per usual. Many television shows had nominations in the double digits. Shows such as Fleabag, Chernobyl, Saturday Night Live, and Barry, were big winners for the night. Chernobyl, a limited series, took away the most wins of the night with six total. 
There were many winners of the evening, but there were also moments dedicated to honoring shows that came to a conclusion. Game of Thrones fans as well as Veep fans watched the bittersweet moments when both casts took the stage to thank their fans for their support. 
There were also a few records broken that night. Game of Thrones, which previously broke the record for most nominated show of all time, continued its legacy and received even more awards. Twenty-one-year-old Jharrel Jerome broke the record for youngest Emmy-nominated Actor in a Limited-Series, for his role in When They See Us, about the Exonerated Five. It was clear that the audience felt Jerome earned his achievement as the room roared in approval. Jerome was humbled to be on the stage, giving a touching speech, thanking his loved ones and crediting the Exonerated Five who were present. Speaking of inspiring speeches, Michelle Williams, who won for Best Actress in a Limited-Series, Fosse-Verdon, used her platform to raise awareness of gender and racial pay equality in both Hollywood and all sectors of the workplace. She spoke about how women need to feel encouraged and supported in the workplace, so that "one day, she might stand in front of you and say thank you for allowing her to succeed because of her workplace environment and not in spite of it." 
Overall, the 2019 Emmy Awards broke records and boundaries, in both the presentation of the show, and the motivational speeches presented by actors and actresses for the entire country to hear.
Leave a Comment