Bring it On!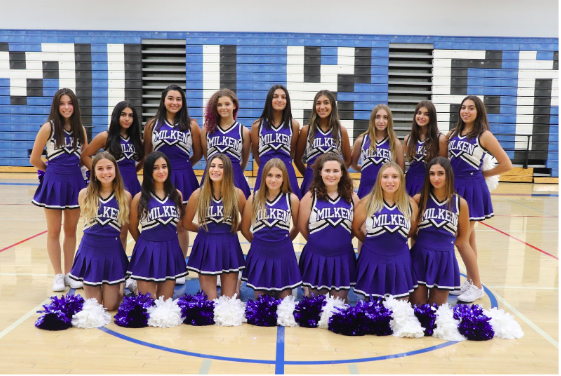 By Rachel Leff, Entertainment Editor and Mikayla Weissberg, Staff Writer
Baseball. Basketball. Volleyball. For years, Milken has given students the opportunity to participate in an abundance of sports. However, Milken has lacked a cheer team to bring school spirit to its community. Kayla Moss '22 and Brooke-Lynn Handel '22 were determined to change that. After coming up with a list of more than 40 people who would be interested in participating in the cheer squad, Coach Iversen, Director of Athletics, agreed that adding a cheer team to Milken was essential to strengthen and invigorate the community. 
In a statement to The Roar, Coach Iversen expressed her excitement about bringing more school spirit to Milken. Iverson explained that the team will perform at volleyball, football and basketball games for both girls' and boys' teams. They will also participate at Open House and Back to School events.  
The Roar got the opportunity to sit with one of the team captains, Gabriella Bekhrad '22. When asked what motivated her to join the cheer team, Bekhrad explained, "Dancing has always been such a huge part of my life, and I wanted to find a program that I loved at school that I could join in order to get closer to the girls at my school and to build school spirit." Bekhrad said that her favorite part of being on this team is the new friendships and team bonding she has experienced, and how gratifying it is to hear all the positive feedback from both faculty and classmates.
The Roar also spoke to Milken's star running back, Zech Humphreys '20, who expressed what it is like having the cheerleaders perform at Milken football games. He explained that "having the cheerleaders on the sidelines is a big motivation boost." The players feel like they play best when they are being supported by members of the Milken Community. In the past, Milken's school spirit has been lacking at sporting events. The last sports event, besides Homecoming games, where the Milken community gathered together to enthusiastically support a team was in 2016 when Milken's boys' basketball team went to the CIF championships, Humphreys told The Roar. With the addition of a cheer team, Humphreys is hoping that the dynamic of school spirit will change for the better.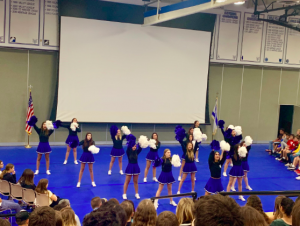 Leave a Comment