Milken Welcomes Dr. Shulkind as Head of School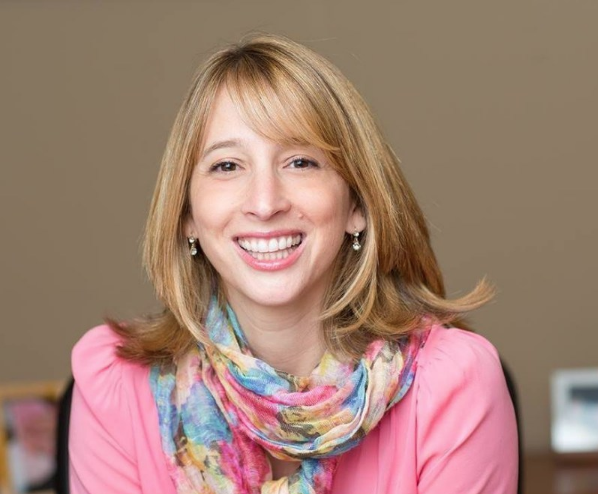 Alexandra Orbuch
Editor-in-Chief
This new school year at Milken came with many changes–to the schedule, faculty, and finally, the Head of School. Last February, the Board of Trustees announced the appointment of Dr. Sarah Shulkind as the new Head of School, so The Roar sat down with her to get to know a little bit about the new face of Milken. 
Many people have no clue what their future may hold until college or beyond, but Dr. Shulkind's "class time" in her basement with her grandfather clearly shows that she was not one of them.  Born and raised in Chicago, Dr. Shulkind grew up in a close-knit conservative Jewish family. "My grandparents lived less than an hour away, so those relationships had a very significant impact on me," she explained. Her grandfather in particular fostered her growth and affirmed her conviction in going into the field of education. "I used to practice being a schoolteacher from very young from dealing with my grandfather," Shulkind said with a smile. He would sit with her for hours on end and play the part of a rowdy schoolboy, complaining about math and asking for recess. She took on the role of his teacher, lecturing him for his silly antics and turning him back to the 'classwork' of the day. 
Growing up, Dr. Shulkind watched her mother work tirelessly toward education reform in Chicago. When it came time for her to begin college, her mother urged her to pursue a liberal arts degree and she did just that, earning a bachelor's degree in English and History from the University of Pennsylvania and participating in the writer's house there. "I love poetry, literature, reading and writing," Shulkind told The Roar, "and as a teacher, I knew my education would give me a broader background." From Penn, Shulkind went on to pursue a master's in education from Harvard University and her doctorate in Educational Leadership from the University of California, Los Angeles. While still at UCLA, she was on the founding faculty of Wildwood's Secondary School and then interviewed to be Milken's Middle School Principal. Only 27 at the time, Shulkind applied for the job as a way to garner experience in the interview process, but she never imagined that–while still in school–she would get the job. "A teacher encouraged me to apply to be the middle school director at Milken," she explained, "and I was looking at it as a learning experience. Once I was here, I realized that this was what I was meant to do in the world." 
For the past 7 years, Dr. Shulkind has been Head of School at Sinai Akiba Academy. When asked how her time there prepared her for her new role at Milken, she told The Roar that at Wildwood, she focused on building the institution from the ground up. At Sinai, however, she explained, "I was walking into a functioning environment. I learned what it meant to be a Head of School."
When asked about her favorite part about Milken is, Dr. Shulkin responded without hesitation: "The students. My favorite part is being with kids and that has never changed for me. The best part of my day is talking with students at lunch or visiting a chemistry class. I love working with all ages–being with two year olds, middle schoolers, high schoolers."
Finally, Dr. Shulkind shared some advice to Milken students. "It's hard advice to adhere to," she prefaced, "but I wish I could go back and study the poem for the poem's sake or delve into Shakespeare. The balance of our culture is off. Worrying about the grades subverts the purpose of education." In Shulkind's view, education is meant to do what its name intends: to educate. But instead, many people lose sight of the ideal of learning for the sake of learning and simply focus on grades.
Leave a Comment