New required Milken uniforms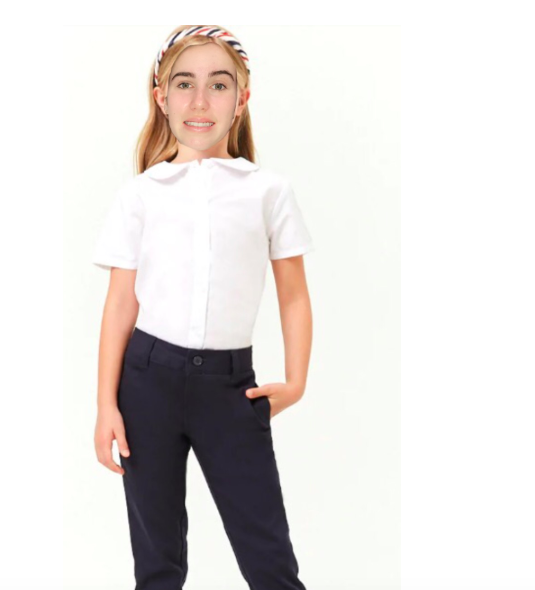 Rachel Leff
Entertainment Editor
New required Milken uniforms
For years, Milken has been known for being fairly lenient with the school's dress code. Milken attempted to place certain restrictions on attire in the past (i.e: collared shirts, no ripped jeans, and no tank tops), but has had difficulty enforcing it. As a result of the blatant disregard on the part of the students, Milken has decided to push back and institute a new uniform.
The administration has informed students that the new uniform will alternate between A days and B days. On A days, students will be required to wear white button down, collared shirts with black bottoms – slacks for male-identifying students and skirts for those who identify as female. On B days, students are required to wear a blue collared shirt. The reason for alternating between blue and white has to do with Milken wanting to represent the Israeli flag.
Under this new system, students are granted three strikes. If they violate the uniform code more than three times, they will face an after-school detention period and will be placed on academic probation.
Certain students saw the bright side of the new policy, such as Joey Rabinek '20, who told The Roar, "The new uniform policy is the best thing to ever happen to Milken. I'm so glad that they are instituting it before I graduate. Students won't have to worry about what they are wearing every morning."
Another student who reacted positively to the required uniform code was Gigi Weisberg '20 who said, "I love the idea of Milken having a uniform! Before I attended Milken, my old school had the same policy. Having uniforms will help students learn better because they won't be self-conscious about their outfit choice."
Others expressed their immense concern about these new rules. Tamar Farahnik '20 explained that "being forced to wear uniforms takes away their freedom to express themselves. I like being able to come to school seeing everyone's different clothes. It allows students to get to know each other's individuality."