Homecoming: bringing the school together
Every year, Milken's Student Government organizes a carnival centered around the homecoming football game. This year, students, faculty and family gathered at Pierce College to watch the annual game, halftime dance performances and partake in the carnival. The games included a dunk tank, where Mr. Greenberg was plunged into the water multiple times.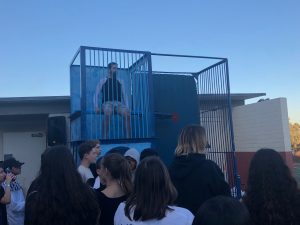 Just a few feet away, people flooded into the photo booth to document their night through a series of photos with cowboy hats and oversized sunglasses. In the game booths, teachers and students give a ticket in exchange for a turn at attempting to knock down bottles or getting a rope around a bottle.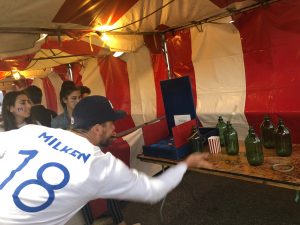 At around seven, the game began and the carnival activity began to dwindle down and people began trickling into the stadium. Kol Echad opened by singing both the American and Israeli national anthems. At halftime, onlookers were surprised by two dance performances: The hip-hop dance team and the Israeli dance team both danced on the football field. Sophia Herzog '21 and Lilliene Baizel '21, who are part of Andrew's hip hop dance team, spoke about their rigorous schedule preceding the event: "It was busy practicing like nine hours a week." Both teams spent around a month perfecting their choreography. David Dassa, who organizes the Israeli dance team, told The Roar, "The Israeli Dance Company always performs at the clipper game. We use homecoming as a tryout for that piece." Both teams performed back to back in their own unique styles, each prompting much applause from the audience.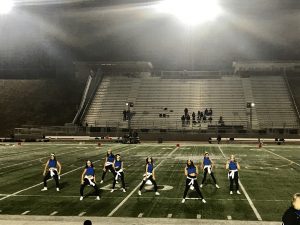 Homecoming is an opportunity for the entire school to bond outside of the classroom. Dean Kossof '21 used this event to "[have] a great time bonding with 11th graders and other 10th graders." School spirit unites Milken while they cheer in the stands for their peers. Kayla Moss '22, was not as interested in the football game but described homecoming as "fun because [she] got to see two of [her] best friends on the dance team." The dance performances allowed different realms of the school to participate in the event other than just those who were interested in the football game itself.
Leave a Comment