Milken culture: What do we miss?
Rachel Leff and Michaela Baxter
Entertainment Editor and Staff Writer
Over the years, many aspects of Milken culture have come and gone. While some changes have been made for the best, there are some aspects of Milken life that we would've liked to see stick around a bit longer. The Roar decided to find out just what fads Milken students miss the most.
Normal Trash Cans
Many Milken students look back fondly upon Milken's classic garbage cans with adequately-sized openings. While these trash cans were implemented to be more environmentally conscious, Adam Kingsley '20 explains their downsides: "The new trash cans are very annoying because I can never fit my trash in it." Zack Eisen '20, humorously added, "These trash cans are garbage."
Heely Fridays
Many seniors reflected on one tradition that really left its mark: Heeley Fridays. The class of 2017 would wear their shabbat best paired with their Heelys, sneakers with wheels built into them, and roll around school.
Hopefully if it gets its second win, the seniors don't slip up when having too much fun!
Fruit Cart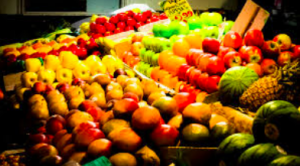 Students have also expressed their nostalgia for the beloved fruit cart. The current seniors were freshmen when the cart was removed from Milken's campus. The class of 2019 can often be seen reminiscing about Chava, commonly known as "The Fruit Cart Man" and his friendly, beaming face around Milken's campus. Students also express how they miss the delicious fruit enjoyed by all on campus.
New Printing System
Many Milken students have expressed their frustration with the new printing system. During the middle of last year, the library changed it. Many students see this change as a major complication. Prior to this change, Milken students printed directly from the computers in the library. Now, however, students must send their documents to [email protected], log into the printer with their student ID, and then anxiously wait for their papers to print. Oftentimes, it takes an excruciating amount of time to go through this entire process, making printing a big hassle.
Milken Memes

A final fad that no longer exists at Milken is Milken Memes, a controversial social media account that made memes about Milken and its faculty members. Noah Cohen '18, created Milken Memes and kept the account anonymous until his president election speech. Noah's big reveal of being the creator of Milken Memes helped him get elected as Milken's Student Body President. While some people in the Milken community found this to be hilarious and a great way for students to voice their opinions about things they disliked about Milken, others thought it was disrespectful.
Fads, by definition, come and go. That means that even though we have lost some great aspects of the Milken community, new ones are sure to be right around the corner.
Leave a Comment