Guide to The Club Fair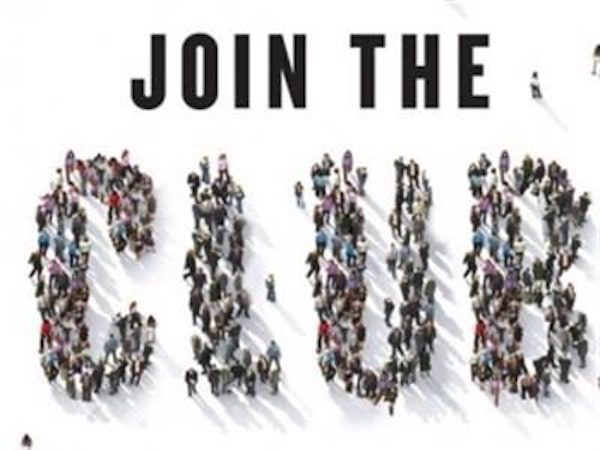 Emily Vanek
Staff Writer
Every year, new opportunities arise for students to join clubs and fill their extra time with something they are passionate about. There are many clubs at Milken that are well known and will be around for many years to come, and there are also some new clubs that will be put to the test this year to see if they can attract students. At this year's annual Club Fair on Tuesday, September 29, over 40 student-led clubs will showcase and advertise their clubs to the entire student body. Only time will tell which clubs make it to the finish line and return for next year's Club Fair.
Emily Farshi '19, one of the leaders of the L'Dough V'Dough club was candid when saying, "Reach out to the freshmen the most at the fair, maybe even bribe them with candy!" Farshi's advice for starting a club is to have a good number of freshmen join so that they can keep the club running for future generations. Also, she claims that in order for a club to be successful, it needs to consistently meet and have members that are committed to being active both inside and outside of campus.
Many students sign up for clubs thinking they will not require much of a commitment, but when they need to attend a club meeting, they do not show up for numerous reasons including either being swamped with a lot of school work or wanting to use their free time to socialize with their peers. Both are not bad excuses, but when a student signs up for a club and then flakes, it also becomes an inconvenience for the club leaders. Know that signing up for a club is a commitment and most student-led clubs are subject to meet at least twice a month.
It can be difficult for one to navigate their way through the fair, not knowing their options or what they are interested in going into it. It is important for students to be familiar with the club options ahead of time so that they can easily steer their way through the fair knowing exactly what they want to sign up for.
Below is a list of the 2017-2018 student-led clubs written under common categories to help students better identify what they are interested in.
2017-2018 Club Fair Guide
Club Category

Club Name

Student Leaders

Faculty Advisors

Academic

Academic Decathlon Club

Samantha Renard

& Caitlyn Dienstag

Dr. Brown

Academic

American Mathematics Club

Logan Shalit

& Natalie Stone

Mrs. Valladares

Academic

Book Club

N/A

Ms. LaPolt

Academic

Junior State of America Club (JSA)

Izzy Williams

Mr. Bloom

Academic

Milken Mentors Club

Izzy Williams

Mr. McAdamis

Academic

Mock Trial Club

Alexandra Orbuch

Mr. Bloom

Academic

Speech and Debate Club

Aidan Shev

& Natasha Shapiro

Ms. Guth

Social Advocacy

Dec My Room Club

Kiana Dadbin

N/A

Social Advocacy

Environmental Club

Abby Thurmond

& Nicole Sussman

Mr. Kates

Social Advocacy

Gay Straight Alliance Club (GSA)

Logan Shalit

& Talia Rubinstein

Ms. LaPolt

& Mrs. Kim

Social Advocacy

Girls Learn International Club (GLI)

Abby Thurmond, Clara Pitt, & Isa Zweiback

Mrs. Miller

Social Advocacy

Homeless Not Heartless Club

Julia Neman

& Leeor Abutbul

Mr. Gallway

Social Advocacy

Stand up 2 Cancer Club

Ashton Asherian

& Brittney Moalemzadeh

Mr. Rayhan

Social Advocacy

L'Dough V'Dough

Lauren Farshi, Mira Berenbaum, Emily Farshi, & Parsa Mokhtar

Mrs. Jasper

Language

American Sign Language Club

Jillian Stern

Coach Walters

Language

French Club

Josh Afshani

Mr. Steele

Language

Spanish Club

Lauren Moghimi

& Gabriella Morovati

Mrs. Kopelioff

Language

Italian Please Club

Gabriele Moretti

Mrs. Frangipane

Technology

Cyber Patriots Club

Zachary Mokhtarzadeh, Megan Kohanarieh, Michelle Nour-Omid, & Alexander Swerdlow

Mr. Martinez

Technology

Robotics Club

N/A

Mr. Stephan Shapiro

Judaism

Global Beit Midrash Club

N/A

Mr. Meyerson & Rabbi B-K

Judaism

JLife Club

Avi B-K & Hannah Lande

Rabbi David

Judaism

Israel Club

N/A

Rabbi Weiss

Health & Wellness

Bring Change to Mind Club

Sydney Schroeder

Mrs. Fisch

Health & Wellness

Live Positive Club

Lindsey Rosenfeld

& Rachel Leff

Ms. Kessel

Health & Wellness

Social Club

Juliette Kashani

& Hannah Rubin

Mrs. Liran

Health & Wellness

Students United

Audrey Pakravan

Mr. Greenberg

Health & Wellness

Teens Helping Teens

Alexa Pakravan

Mr. Greenberg

Miscellaneous

Alternate Universe Club

Emma Klein

Ms. LaPolt

Miscellaneous

Milken Barber Shop Club

Wolfie Hutton

& Shane Brunswick

Mrs. Shapiro

Miscellaneous

Fantom Geeks

Ryan Gold

Mr. McAdamis

Miscellaneous

Foam Roll Club

Levy Pekler

& Jared Ellis

Coach Smadar

Miscellaneous

KMSR Milken Student Radio

Gabe Cohen

& Sophie Kaplan

Mr. Lindsay

Miscellaneous

Mess with Chess Club

Michael Bochkur-Dratver

& Jonah Lubow

Mr. Gary Shapiro

& Rabbi Scheindlin

Miscellaneous

Miken Investment Leadership Club

Adam Kingsley, Joey Sarvian, &

Aaron Cohen

Mr. Moran

Miscellaneous

National Art Honor Society Club

N/A

Mr. Moran
Leave a Comment